Zovi founders raise $50 mn to bridge online-offline retailing gap
By Avishek Rakshit | July 30, 2015
Zovi will utilise the funds to launch an online-to-offline (O2O) marketplace for deals named'Little'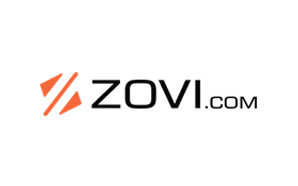 Manish Chopra and Satish Mani, founders of e-commerce platform Zovi, said on Wednesday they had raised $50 million (Rs 320 crore) in a funding round led by m-commerce player Paytm.
Zovi's existing investors, SAIF Partners and Tiger Global, as well as an undisclosed large investor, also participated in the round, a statement said.
The duo will utilise the funds to launch an online-to-offline(O2O) marketplace for deals named'Little', which is currently learnt to be in its pilot stage. The funds will be deployed to hire senior-level talent and build new technology for Little.
Little will join the league of app-only start-ups in India and targets to be the largest consumer lifestyle deals marketplace. The company said the O2O market would be worth $64 billion by 2016. "Little targets to build the largest O2O supply side infrastructure and will offer more than 50,000 live deals across 11 cities by March 2016," it added.
The firm's current employee strength is 400, which it plans to grow to 1,000 by March 2016.
The Little app aims to serve both consumers and merchants. While it will be a discovery platform for consumers in services such as restaurants, movies, hotels, salons, gyms and spas, it will offer a hassle-free, just-in-time platform for merchants to market their services.
The platform already has enrolled about 5,000 merchants in 11 cities across India. It expects to hit a gross merchandise value run rate of $170 million by March 2016.