Argo to launch trend-breaking downlights and wall-washers
By Satarupa Chakraborty | April 26, 2019
Company explores new form factors and luminaire with the new range and also plans to launch more applications and products .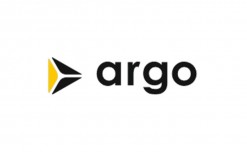 Mumbai-based Argo Lighting will soon bring a series of downlights, wall washers, etc, which will set new trends in lighting fixtures by bringing new form factors, better optics and better usability.
Talking to Retail4growth, Yogesh Joshi, Managing Director, Argo Lighting Pvt ltd, shared, "Why a wall washer should have to be round and function within same lumen effect? Our new range will question the traditional form factors and luminaire. We are also planning to launch new applications and products under this category."
Similar News
The company launched its new Tychon series for the display of shoe racks, jewellery, liquor bottle, accessories and for museum and art gallery displays.
Retail lighting in India is going through a major makeover with smart, fully tech-enabled and centrally operational solutions. With the LED boom in the last decade, the industry is witnessing a profound change in efficiency levels and economic viability. Some conundrums still remain. VM&RD figures out.