Insta Exhibitions launches eco friendly exhibit solutions
By Dipanjan Mukherjee | Vjmedia Works | March 07, 2014
The newly launched two modular products Creeya and Airlite provide innovative and eco friendly design solutions.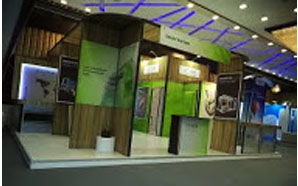 Leading exhibition branding solution provider, Insta Exhibitions Pvt Ltd, launched two new products , Creeya and Airlite, both innovative and eco friendly solutions.
Rajnikant Kedia, Founder and Director, Insta Worldwide Group added while launching the products , "Our mission is to design and build a customised environment for exhibitors at several exhibitions, trade shows and special events. We specialize in custom exhibitions, modular exhibitions, various BTL activations, helping companies promote their products and services. With our new products, Creeya and Airlite, we continue to take our mission further. Creeya and Airlite are portable, light weight and can be re-used for future events, hence reducing material wastage and costs. Besides, eco-friendly fabrics are used as graphic media as against the conventional vinyl media in these products"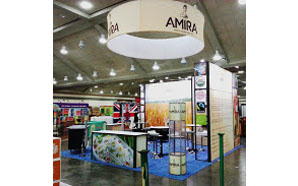 A modular exhibition system consists of pre-engineered standard parts that can be connected to form a Booth structure up to 100m2 in area. Insta Exhibitions Pvt Ltd offers a wide range of these systems that can be used for exhibitions, events and brand activations. They also put forward a host of accessories such as product display shelves, overlay panels, etc as per the clients' needs. What makes the modular exhibitions solution special is that it is entirely tool free; and do not require any specialized skill for installation. Not only are the products reusable and reconfigurable, but they are also eco-friendly. Being portable and light weight in nature, reduces the freight cost while in transit. As a result, this reduces fuel consumption. Due to standard packaging, it ensures lower freight costs, an advantage for international exhibiting.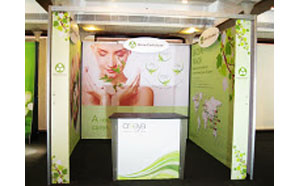 Creeya is a lightweight, tool free exhibit system with standard modules that can be connected to create various design configurations with fabric substrates for graphics, whereas Airlite Fusion Solution combines the speed of installation with flexibility in booth design. An array of experiential spaces can be created with the range of parts and accessories offered with it. With products like Creeya and Airlite, the entire booth can be set up in the warehouse and checked before dispatch as against a custom booth where the final finishing is done only at the fairground. The products are made of contemporary Gun Metal or Anthracite finish as against the conventional anodized look. These products are applicable for shell scheme, inline as well as island booths.
Insta Modular Solutions have transformed small-exhibits by bringing in large scale graphics with systems and connectors that support workstations, counters and shelves. The modular displays are designed to adapt to various space conditions and evolve with the changing needs of the client. They can be enhanced, expanded or revised to fit into multiple applications. These modular solutions are a great value in utility as well designs offered at a competitive price.