Kajaria introduces digital led Ceramic Wall Tile Concepts
By Dipanjan Mukherjee | Vjmedia Works | January 03, 2014
Resilience, strength, dynamism and longevity combined with style is what encapsulates these Ceramic Wall tiles featuring matching highlighters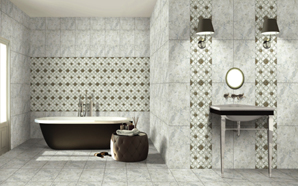 Kajaria Ceramics Limited has recently unveiled New Stylish Ceramic Wall Tile Concepts which has been manufactured with Digital Technology. Resilience, strength, dynamism and longevity merged with innate style is what encapsulates these Ceramic Wall tiles featuring matching highlighters. The designs draw inspiration from elements from the Italian countryside, paradise beaches and majestic mountains.




Advantages:
The designs have an undeniable aura of freshness, while the tiles appeal to both the classic, old world, traditional aesthetics as well as the contemporary, stylish and design connoisseur palettes. Besides this, the tiles also highlight an unification ranging from dynamic essence of wood to warm tones and subtle floral elements along with contrasting shades and patterns.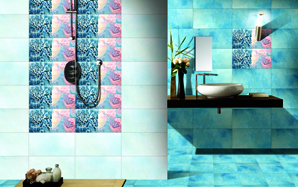 Features:
Launched in 30x60 and 30x45 cms, each collection's beauty is amplified with a digital highlighter and matching floor, which serves to enhance the theme of the collection, while adding a special visual treat.
Availability:
Products are available at all Kajaria authorized dealers pan India with prices starting from INR 70 - 90 per sq ft.