Ventura launches new range of interior design products
By Bhawana Anand | Vjmedia Works | January 20, 2014
Viroc, Metlam and Valchromat may provide complete solution to the designers for interior and exterior designing.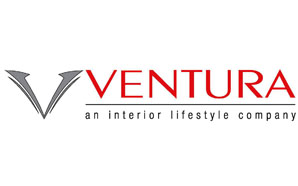 Ventura International, an interior design products manufacturing company has recently introduced three new range of material named Viroc, Metlam and Valchromat in the Indian market. All of these materials provide complete solutions to the designers for interior and exterior designing. These imported materials from Ventura are particularly meant for upper class stores and audience. The three materials are eco-friendly having ICC certification, i.e. they use the materials which conserve the forestry and complies with all the international standards which makes them distinct from other materials.
Viroc is a monolithic material which is made of two components i.e. Wood and Cement. This new breed comes in flat sheet format. The material can be used for modern high performance construction where the standard types of flat sheet material are not able to perform. This is made up with wooden pine chips where 66% is cement, 21% is wooden pine chips, 10% is water and rest is the material to bond. The biggest advantage of Viroc is, it is a ventilated façade and has got thermal properties. Even it is a green product. Viroc panel can be applied on outdoors, particularly in ventilated façade, which is an ideal solution for exterior coatings. The dimension of Viroc is 2600 x 1250mm and 3000 x 1250mm which can be extended as per the requirement.
Metlam or Metalaminates is a material made up of pure aluminum copper steel foils having very thin layer of materials and bonded on craft paper. The size of Metlam is 8'x4' whereas the thickness is 1 to 1.5 mm. Metlam can be used only for interior applications such as Showroom displays, Residences, Office Interiors, Exhibition Displays, Cinema or Multiplexes, Retail Stores and for numerous other innovative purposes. This can be applied at vertical laminates only. The material has more of aesthetic value which can be used in stores and residential interiors. This is a premium product unlike other laminates which makes it distinct from other laminates. Various designs are available in this material. The price range of Metlam starts from 100 rupees per sq/feet and can go up till 1000 rupees per sq/ft depending upon the design.
Valchromat is a wood based solid surface panel colored throughout it's thickness. This is 100% pine based material made up with fibers. It can be applied in Furniture, Kitchens, Bathroom, Doors, 3D Routing, Flooring, and Exhibition Stands mainly for interior purposes. The size of the sheet is 8'2" x 4'1" approx. Valchromat is a material which is very compact having high-density and high moisture. This is an eco-friendly product as organic colors have been used which makes it non-toxic and it is available in 11 Solid colors. The biggest advantage of Valchromat is, it is a single integrated product which does not require other material while making anything out of it saving lot of time and labour cost. Another advantage is, it is entirely colored thus there is no need to worry about hiding the edges. It can be cut from anywhere and the same color is present inside. The wood fibers are present on the top of the boards which gives the warm look to the interior. The cost depends on its thickness which starts from 200 rupees per sq/feet and can go up to 600 rupees per sq/feet. This material has got various kinds of users like stores, offices and residential buyers.
Indian designing market yet has not been able to turn fully green which is a trouble for the company. Agreeing this Prashant Maheswari, Director, Ventura International Pvt. Ltd. shares, "Indian customers aren't too much into green or organic products. Primarily, they look for the cost besides eco-friendliness and new look of the material. Also it is difficult to sell the product though we are trying to explain them about the advantages of the materials. In India people experimenting with new products is not too much."
While summing up, Prashant gives a message to the renowned brands and says, "The designers want to offer something different through the first look of the interiors and the material comes secondary for them but for big brands, they have to value their displays accordingly. They can't have a cheap display and position their brand on the top level. Therefore the brands have to ensure that the contractor or fabricators use the specified materials. Also they should try different products on time-time basis. Even with new offers, they can ensure the regular customer footfall.