3INA redefines beauty standards with its Noida store
By Retail4Growth Team | Retail4Growth Team | September 25, 2020
Designed by Ankur Ahuja - The Luxurious Living, the store transforms the compact space into a flourishing and lavish retail space for beauty lovers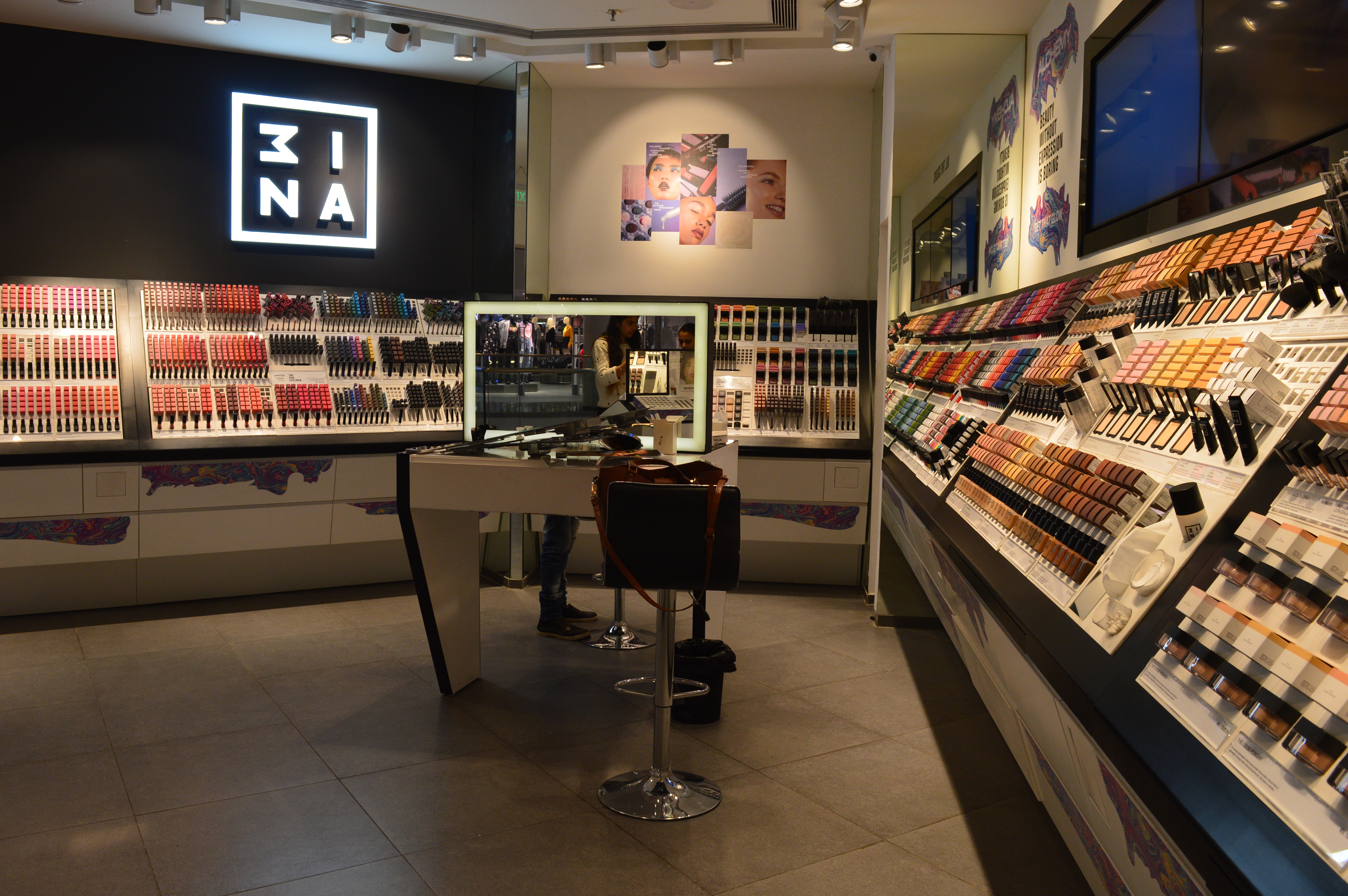 The European cosmetic company; 3INA recently partnered with Delhi-based design firm; 'The Luxurious Living', to create a visually-appealing in-store design for its newly opened store in Noida. The brand aspired for an opulent look that can hold the essence of simplicity and offer a welcoming ambiance to its customers.
"The objective behind the Noida outlet was to make the store look welcoming, luxurious, and colourful. Every little contemporary and modish element in the store is a product of original ideation, making it distinctive from other make-up stores." explains Ankur Ahuja, CEO & Founder, Ankur Ahuja, The Luxurious Living.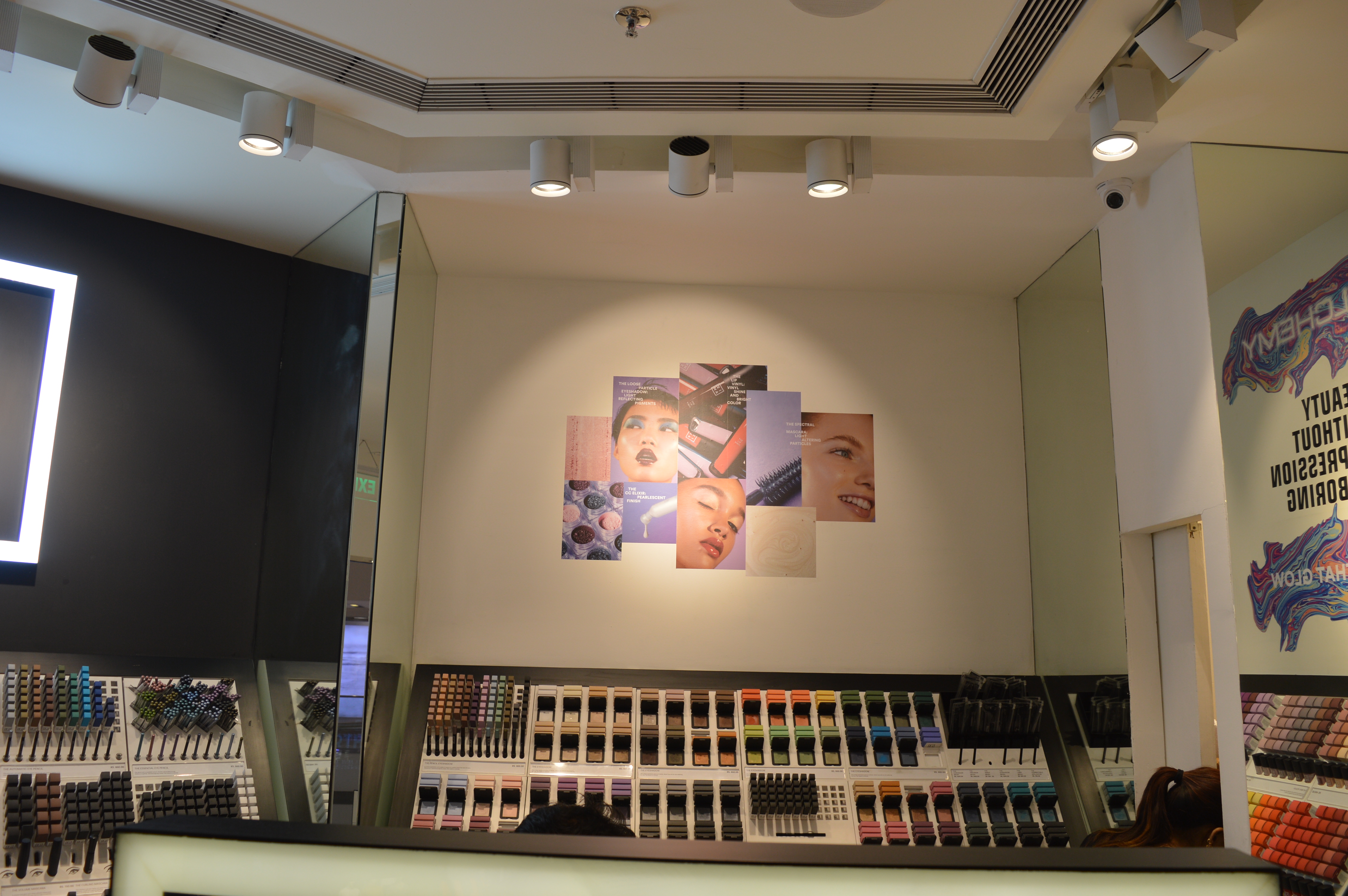 Black is used as the main colour theme to give a supreme and outstanding contrast to the minimalistic white walls. The fixtures and fittings were also outlined with black to coordinate with the facade and the logo. The use of glass to create the uni-colour, open window made a rich and vibrant enhancement to the store's new look. The appropriate usage of warm lightening gives a subtle touch to it, illuminating the store gorgeously.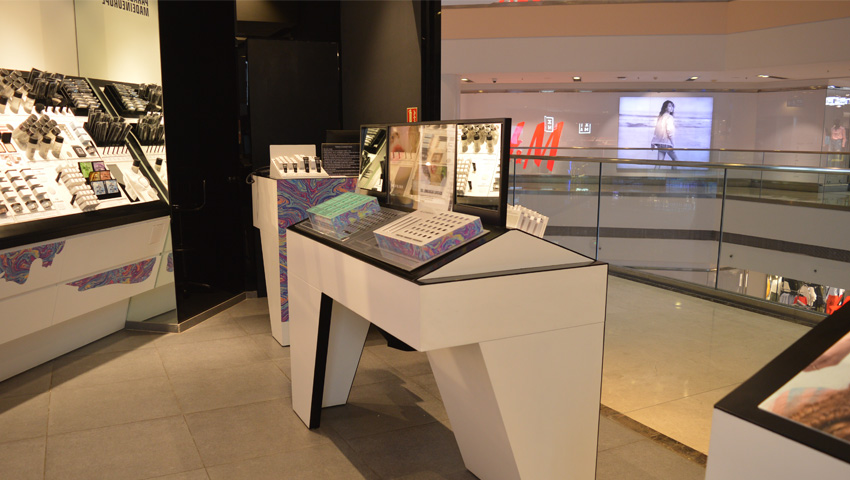 The design firm surpassed hurdles related to the store's peculiar layout and utilized it to every extent. The thoughtful execution of fixtures removed the barrier of clogging created by the unaligned walls, doubling its richness. The firm also confronted the challenge of creating a spacious store by the shrewd placement of loose fixtures that will allow customers to move freely.
READ MORE: Wedgwood's tea-room concept is artless yet self-articulated
Speaking about vendors, Ahuja added, "While doing a store in a mall or a high street area, we do understand that there are a lot of rentals that are paid by the brand; especially when it's an international brand. Keeping these factors in mind, we try and execute the displays in-house. Through this initiative, we can assure quality and on-time delivery which is mutually beneficial to both of us."
The firm magnified the store aesthetics within its own realm, transforming the compact space into a flourishing and lavish retail space for beauty lovers.