A warm, intimate vibe for the inner space …
By N Jayalakshmi | September 27, 2023
Women's innerwear brand Van Heusen Intimates wanted to upscale its store spaces, elevating the brand experience to resonate better with shoppers. Studio J crafted a seamless experience for the brand, one that includes dynamic visual communication and a strategic play of colours and other aesthetic elements. Here's a look.
Crafting an experience that amalgamates contrasting attributes is no small feat. Yet, the recently opened Van Heusen Intimates stores in Mumbai, Bangalore, and Ahmedabad prove that contrasts can co-exist harmoniously. These are spaces that are at once bold, subtle, warm, sharp, interactive and personal.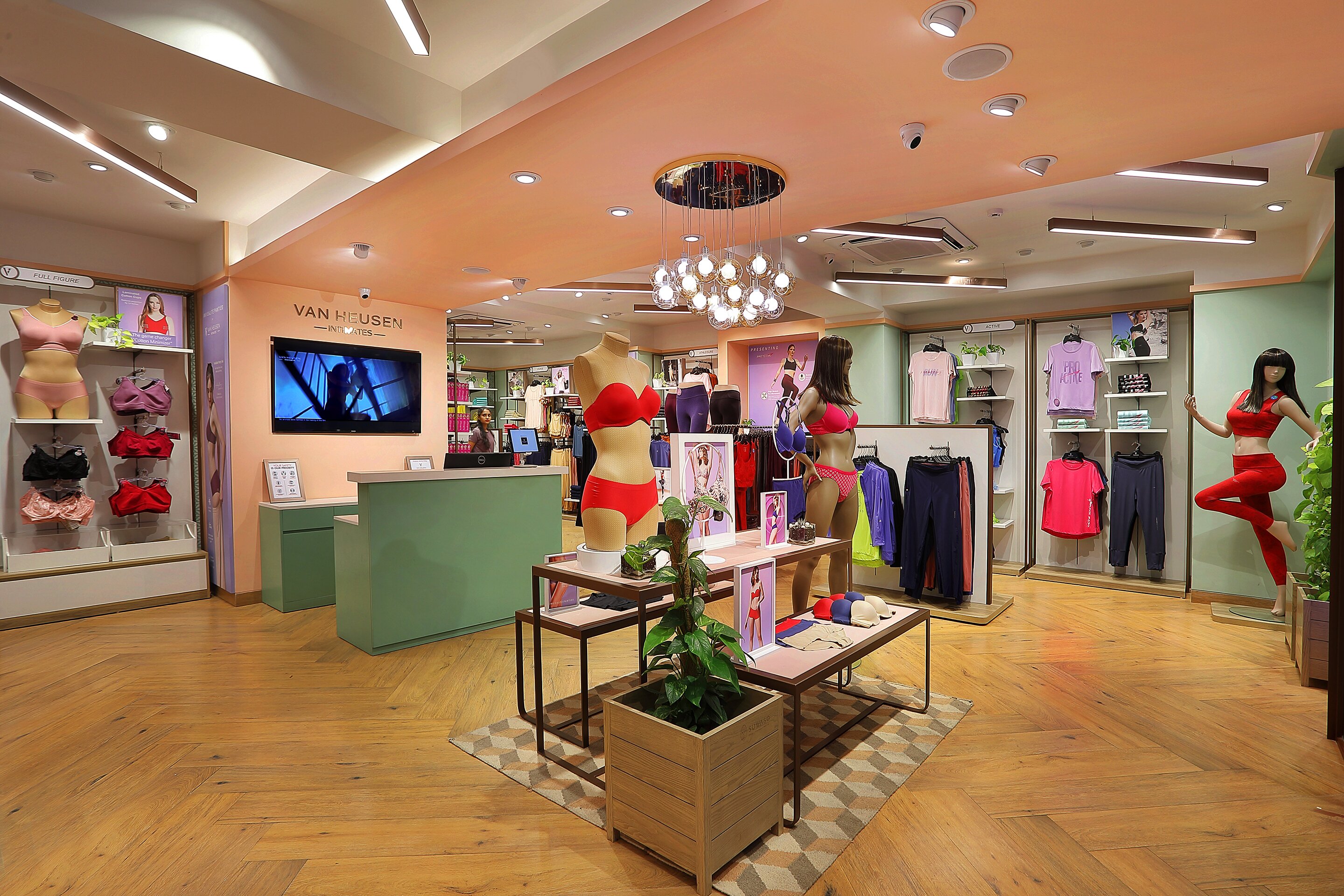 The spaces are the brainchild of Studio J, the design partner responsible for the store's dynamic visual communication and layout. The primary challenge was to upscale the retail experience, while retaining the brand's innovative ethos.
From reimagining the store space to revolutionizing the brand imagery, the focus essentially was on appealing to younger consumers seeking unique shopping experiences. The entire conceptualization and implementation were accomplished in a brisk 60 days.
Jenny Andrews of Studio J delves deeper into the key design elements, elucidating how they approached the re-branding.
Colour Palette: Neutral and pastel tones dominate the space. Light peach graces the entrance, while rose gold elements are peppered throughout, with mint green walls standing out, and lilac featuring strongly in the visual communications.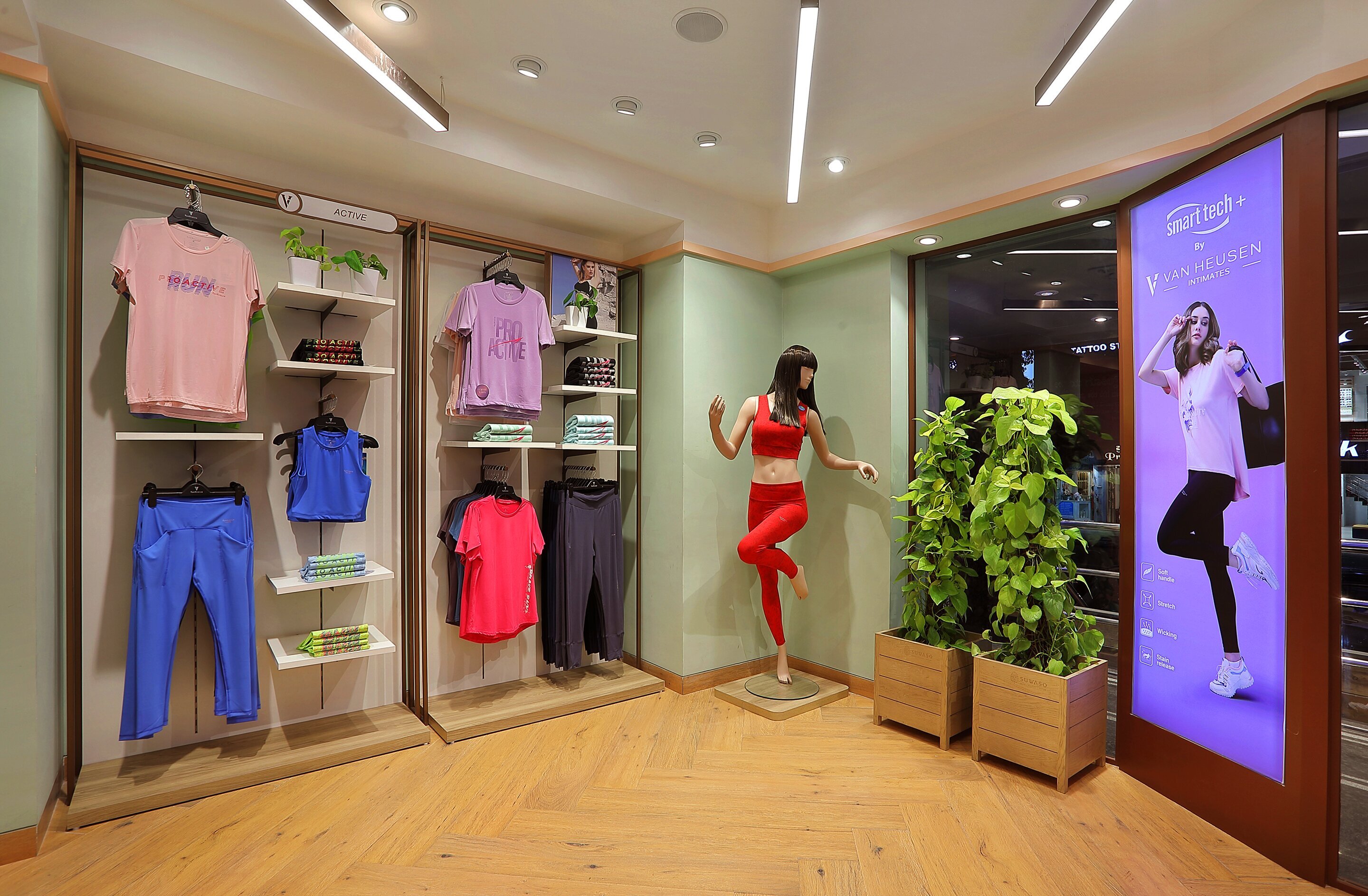 Facade: The redesigned logo exudes modernity. The facade's 'jaali' pattern is distinctive, coupled with a clean, white signage.
Visual Merchandising: Lilac predominates VM, harmonizing with the lavender graphics inside.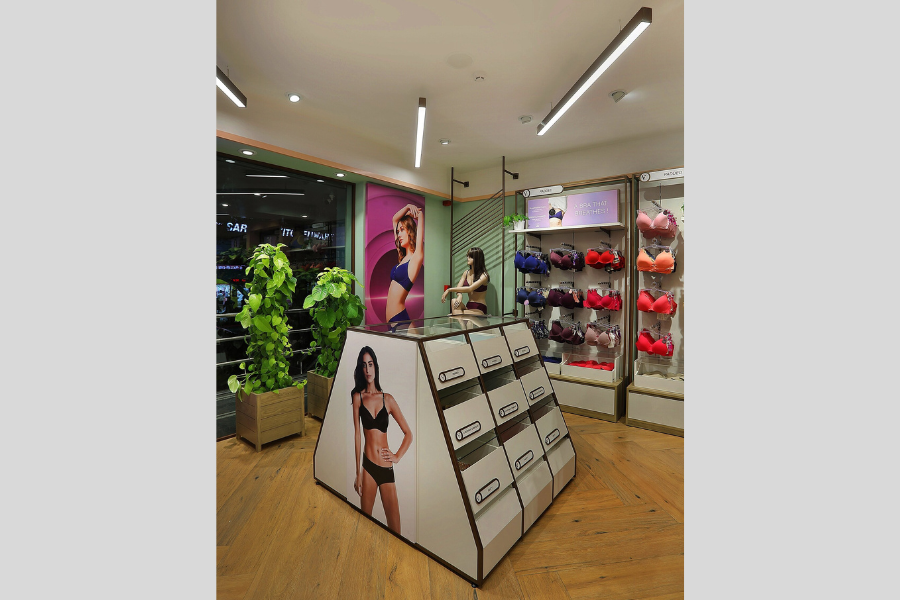 Lighting: The lighting in the store is designed to exude luxury, with 3000 kelvin and the lux levels ranging from 1000 to 1500. As Jenny mentions, linear lights with a rose gold finish are not only functional, but they also enhance the store's aesthetics.
Other Highlights: An interactive trial room, consultation areas, LED displays, and an abundance of indoor plants guarantee an immersive and fresh retail ambience.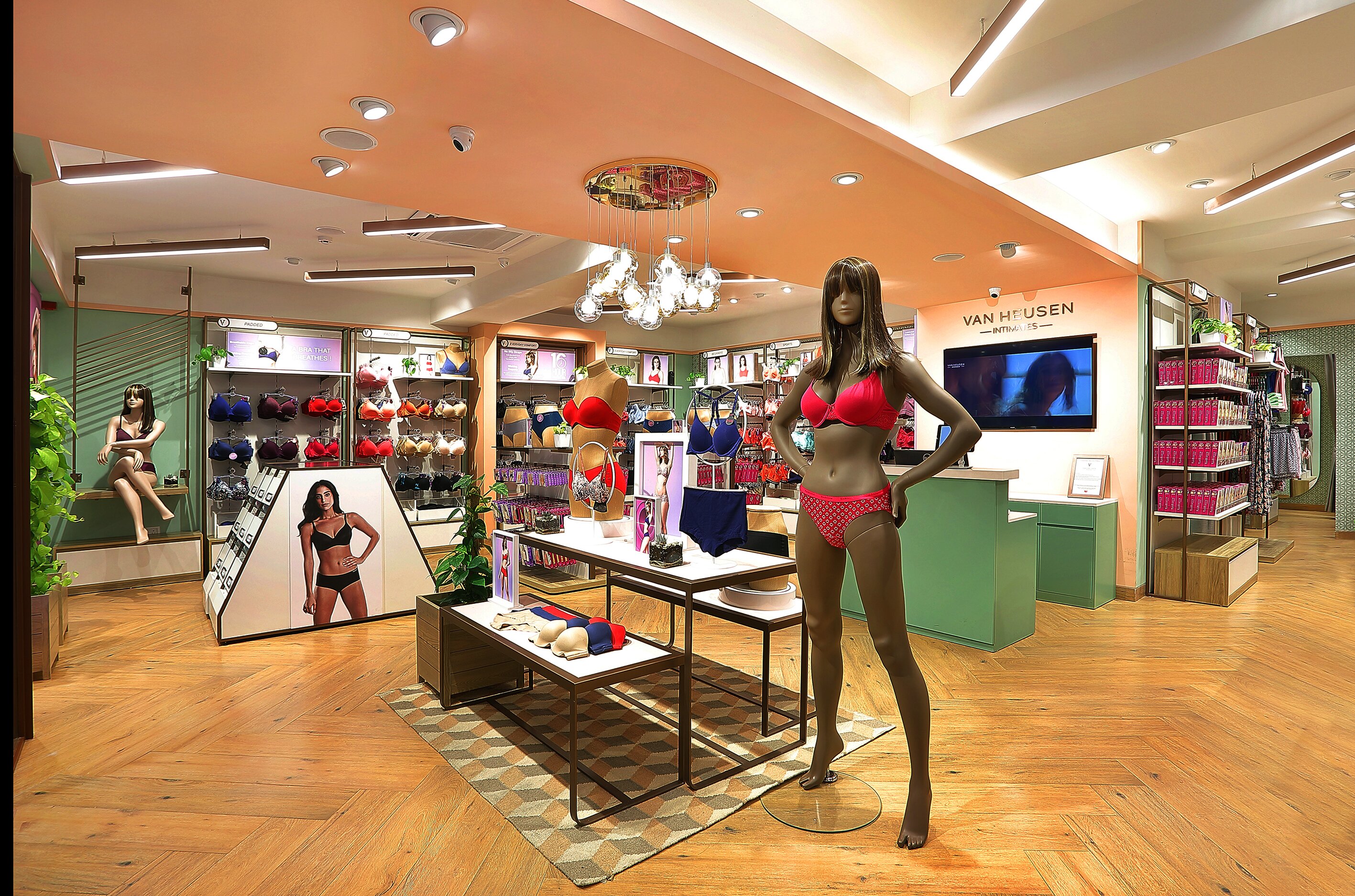 The abundant greenery also aims to increase oxygen levels in the store space, thus making the environment healthier for shoppers and store staff. As Jenny informs, the idea was to address the wellness aspect too while planning the store experience and thus include plants as VM props.
However, creating such as a seamless experience and space wasn't without its hurdles. Each store location posed unique challenges due to its distinctive space dynamics. Yet, the design team navigated these with aplomb as is evident in the end result.
Jenny hints at the next phase of the store project: a seamless integration of offline and online shopping experiences in the store, bridging the gap between physical and digital retail. Well, with these revamped spaces, Van Heusen Intimates aims to offer its patrons not just intimate wear, but an intimate shopping experience too.
Supplier Collaborations
Fixtures: Kalatmak
Lighting: Focus lights
VM& Props: Studio J
Indoor Planters & Plants: Suwaso