Aawrun – linear but impactful
By Satarupa Chakraborty | April 15, 2019
Designed by Kolkata-based design agency Look Design Hub, soft furnishing retailer Aawrun's flagship store, spread across 1200 sq ft, is all about simple lines and effective visibility.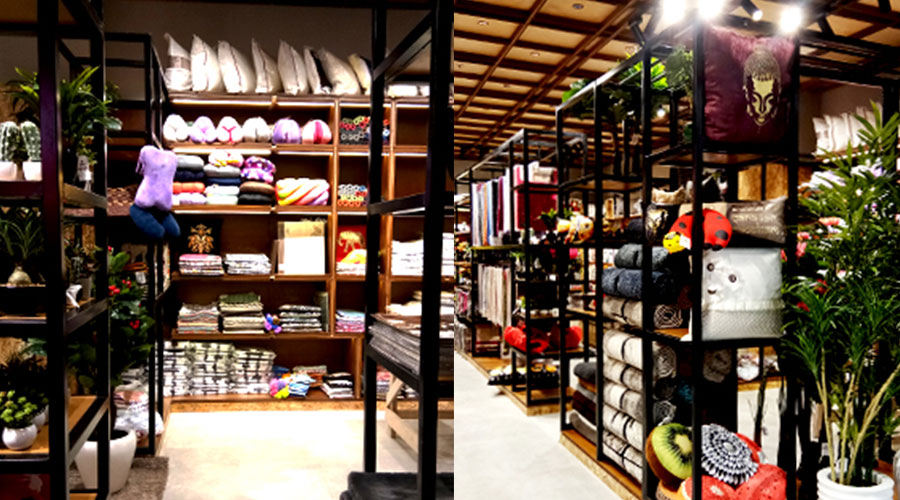 The 1200 sq.ft flagship store of Kolkata-based soft furnishing brand Aawrun located at South City Mall uses simple patterns and lines with no laminates and veneers. The focus is essentially on impactful space planning. With about 9 stores across India, the store designed by Look Design Hub is meant to carve a new retail design identity for the brand, which reflects every display differently and allows for strategic customer movement within the store.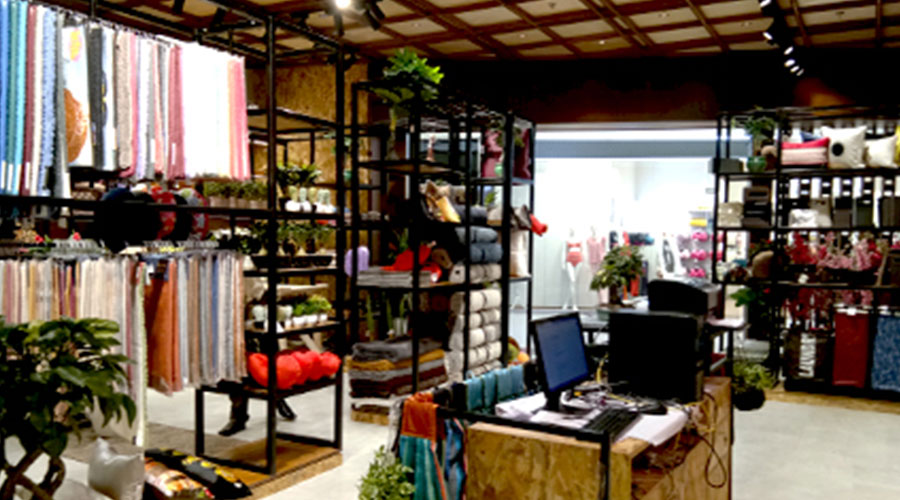 Ceiling is the most interesting part of this store, which has been kept covered unlike in other retail spaces . The idea here is to provide easy access to service and maintenance post execution. OSB (oriented strand board) and birch ply have been used to curate most of the displays for the material's premium outlook. Since products needed special definitions, several zones have been created depending upon categories. Also, shunning the regular ideology of product categories through catalogues, Aawrun decided to display more merchandise.
Departments across the store are inter-connected and the product placement is such that it allows for easy visibility from any corner of the store.
Design : look Design Hub
Light : Light Square
Flooring : Kajaria
Carpentry : Surender Sharma
Similar News
Located in the shopping hub of Corbusier's Chandigarh, The Good Suit Co is designed by RMDK as an eclectic mix of traditional extravagance and contemporary novelty.
Founded in 1954, Regal Shoes has carved a niche not only as a heritage footwear retailer in India, but also as a contemporary brand that resonates well with the modern shopper. VM&RD brings you a feel of the retail brand's latest store design ID at its Guwahati store, which is spread across 4000 sq ft and designed by Mumbai-based Nudes Design.
Located in Hyderabad, Sri Sai Kanchi Shubham showcases traditionally woven Kancheepuram and Banaras sarees and the store design has been inspired from traditional South Indian culture. The store, built at a cost of Rs 2,500 per sq ft, is essentially a celebration of south Indian temple art and architecture.