Adidas – The Samba Statement
By Satarupa Chakraborty | June 26, 2018
To promote its iconic Samba range, Adidas uses a colour palette of black and gold along with a 3D campaign for its window and in-store VM scheme. Bollywood star and Adidas' brand ambassador Ranveer Singh has been roped in to be the face of the campaign.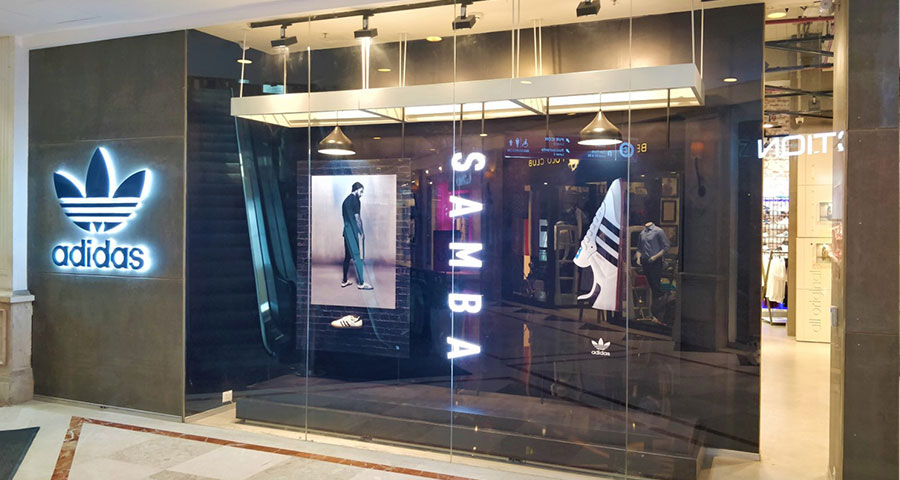 Engineered by Adi Dassler in the 1950s, Samba collection from sportswear brand Adidas, quickly became a mainstay of terrace culture. Throughout the decades, whilst tastes and trends changed, the Samba collection stayed true to its origins. Its statement black and white colours and no-nonsense design became a favourite with creators around the world that shared the shoe's uncompromising attitude. Today, the Samba's timeless silhouette has become a trademark for those that seek to avoid the hype, making their statement through subtlety– not selfies.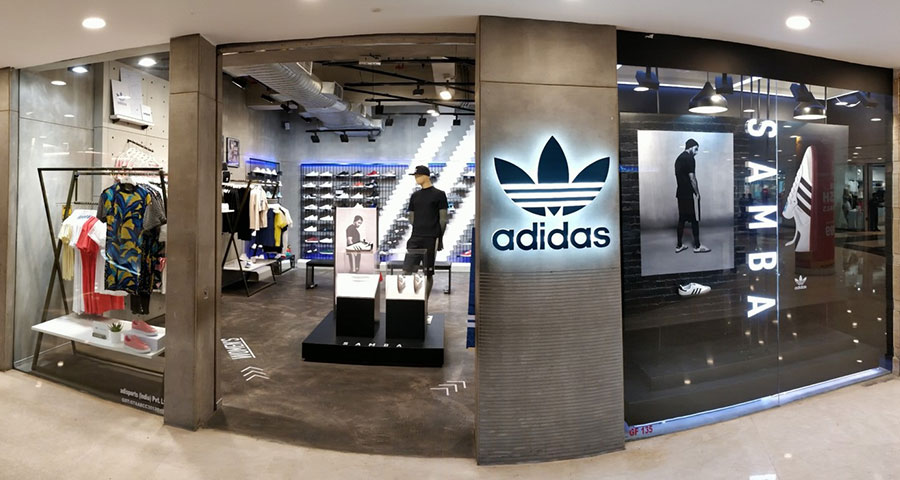 To take the legacy of the brand, the window visually echoes the key visual setup to help tell the campaign story. Black and gold 3D campaign branding is suspended centrally on two vertical tubular metal rods. Two panels are suspended in the left and right of the window by tubular metal framing. The left panel features printed campaign imagery framed by a white brick texture. The right panel features a large printed image of the footwear and trefoil. Both panels are lit by an overhanging spotlight.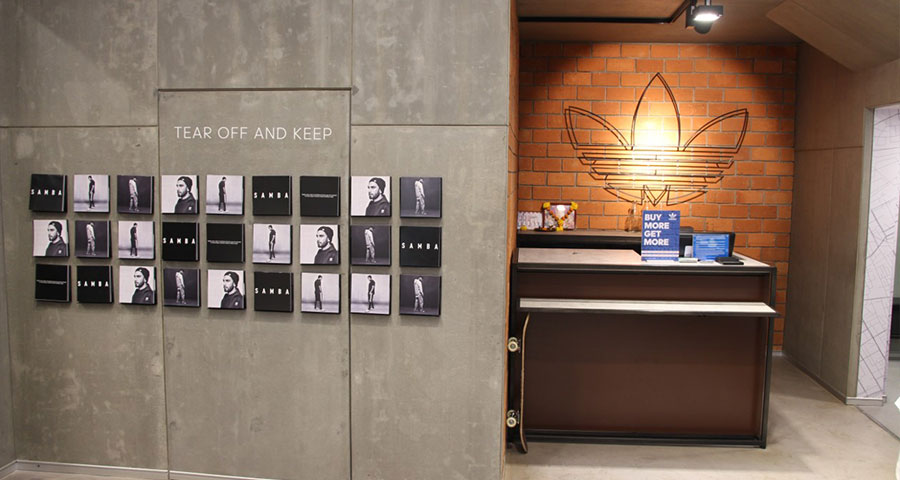 The execution was completed by following vendors:
North – HG Graphics, KVC Retail Solutions & Metromax Prints
West – Retail Impact
South – Omkar Enterprises & Symmbol Digitals
East – Maa Regale