Allen Solly - Dye Your Own Colour
By Vaishali Tanwar | December 28, 2012
Allen Solly has launched a campaign called Color Colab which allows shoppers to pick any  color of their choice  from a palette to make a personal statement of their fashion persona.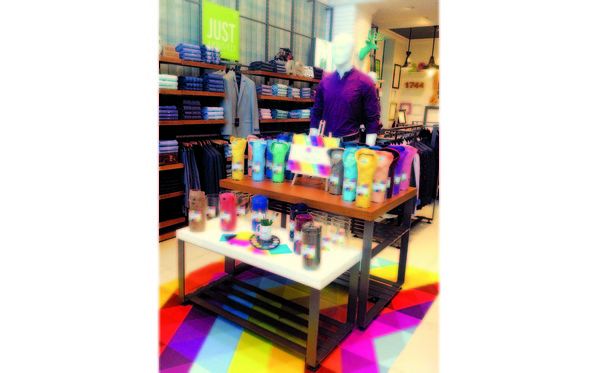 The concept is highlighted with a nesting table positioned at the store entrance drawing attention to the offering while floor graphics are used to complement this presentation.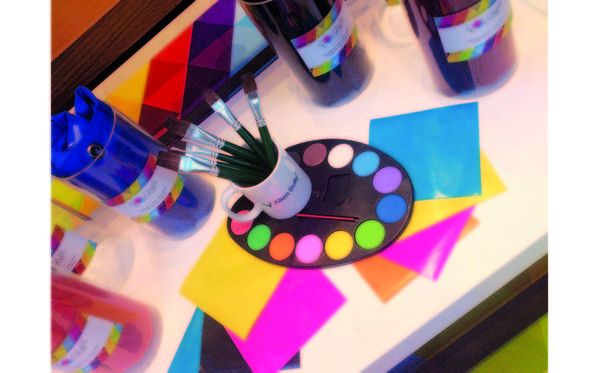 3mm Clear Acrylic Tubes are used to hold rolled-up Coloured Shirts and Denims to give the impression of color cans labelled with Color CoLab stickers.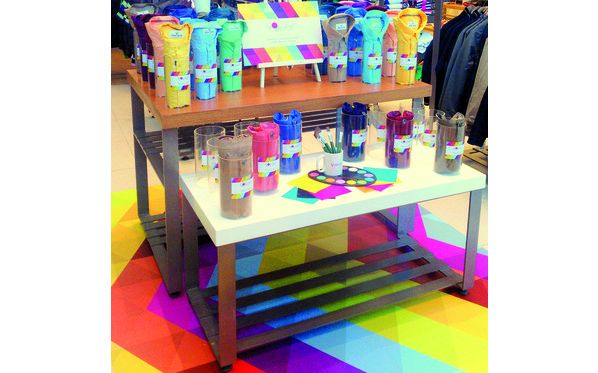 The campaign is communicated on a printed canvas on a table top Easel-like signage holder. Props like Origami colour sheets, a color palette and paint brushes in a mug complement the setting.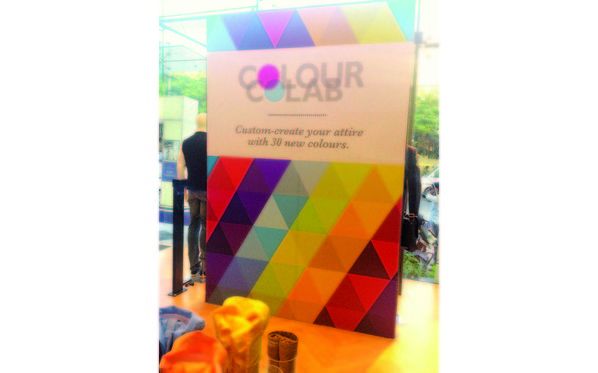 The unique campaign instal