Awakening the glory of salon space
By Retail4Growth Team | August 24, 2020
Glory is a celebrity favourite, well know destination for beauty and wellness encompassing all the salon and spa services. Designed by Mumbai based Kaleido Architecture, the new salon is a sustainable implementation of modernity in functionality.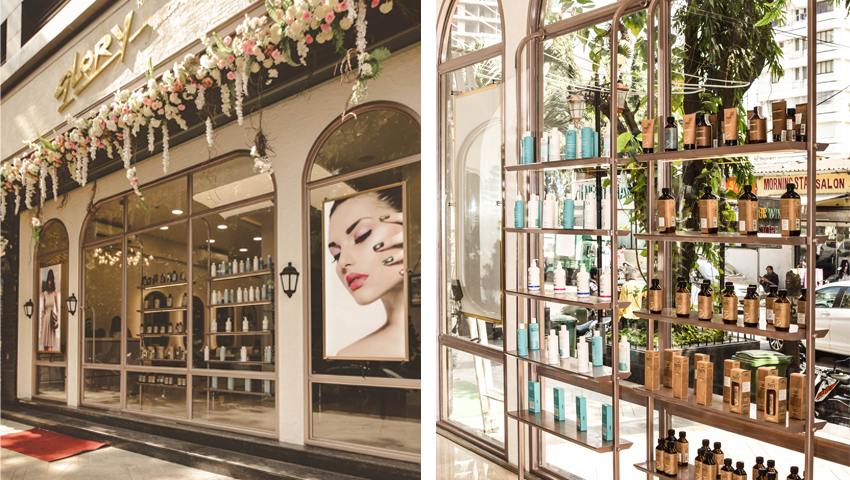 The restoration of 'Glory', a celebrity favourite destination for beauty and wellness was another challenging project taken up by the multidisciplinary design firm, Kaleido architecture. The brand aimed for a spacious working space while keeping the essence of elegance and luxury alive.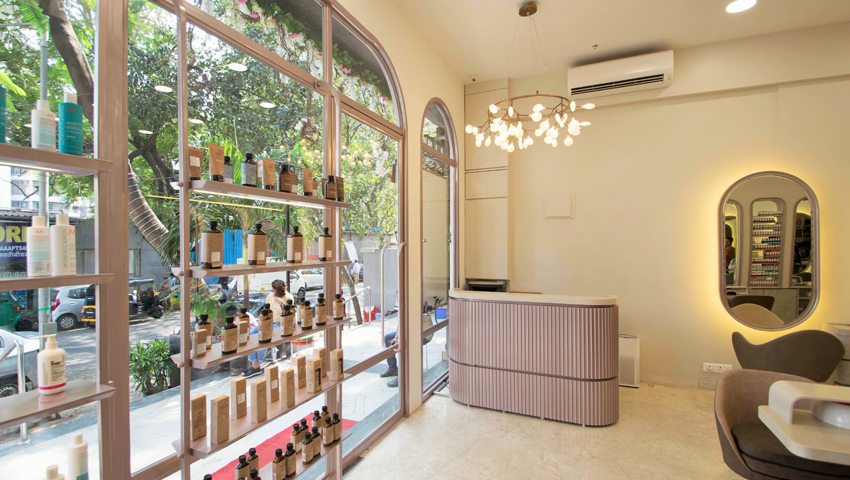 Shivangi Narke the principal architect of the design film stated, "The salon is adorned with a chic blend of contemporary aesthetics and modern functionality to enhance the customer experience. Customised arts, artefacts, furniture, wall treatments, modern light fixtures and other accessories to protrude the luxurious look and radiate a sense of identity are finalized after detailed scrutiny of the needs and preferences of the client."
According to Shivangi rose gold is used as the theme colour for the entire store. The use of Corian on tabletops, metal hollow tubes and ply shelves along the glass façade make it visually appealing. The arches at the entrance with gold painted frames and decorative accessories in the facade portray warmth and hospitability.
ALSO READ: Tresmode: Smart crafting of luxury
Sharing more details about the elements used in the design, the principal architect explains, "The cash desk was recreated with mouldings finished with rose gold duco paint for a sleek and simple appearance. Tinted glass panelling with rose gold finish brass spacers was used for partitions that separated the styling area and the spa rooms. The mirror frames and the retail display are also styled with rose gold duco paint for a glossy look."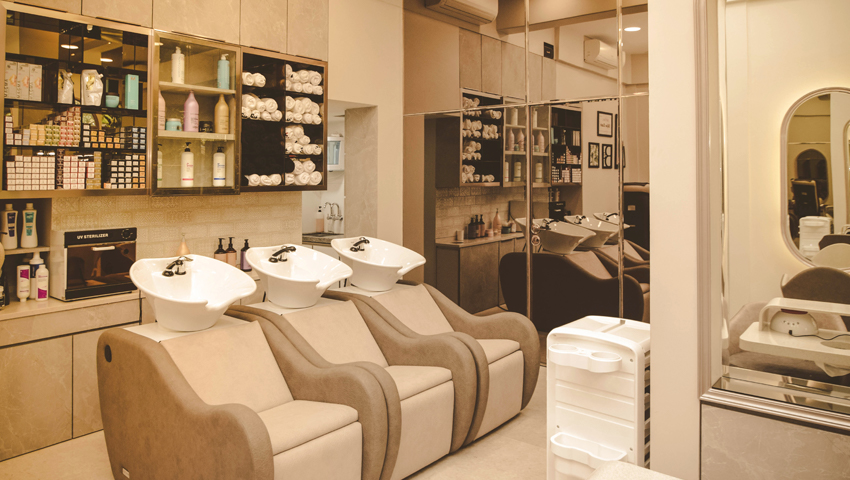 She further adds, "With a decade long knowledge about designing salons and spas in India, we've conceptualized a minimalist design for this project. The chandelier above the reception desk is the most captivating element in the store. An exclusive nail area designed around the prevailing structural wall highlights the USP of the store".
In general, the firm has been successful in transforming the challenging area of the store into its most highlight feature. They've overcome the barrier of retaining the Italian marble flooring effect by matching it with a similar material palette. The smart execution increased the inner beauty of the store and also fulfilled client expectations.