Capturing the rich flavours of heritage …
By Retail4Growth Bureau | August 25, 2021
Leading south Indian sweet manufacturer Sri Krishna Sweets has gone in for a reimagining of its retail concept in collaboration with 4Dimensions, where the main story is the brand's rich heritage conveyed through aesthetics of the unique Chettinad architecture.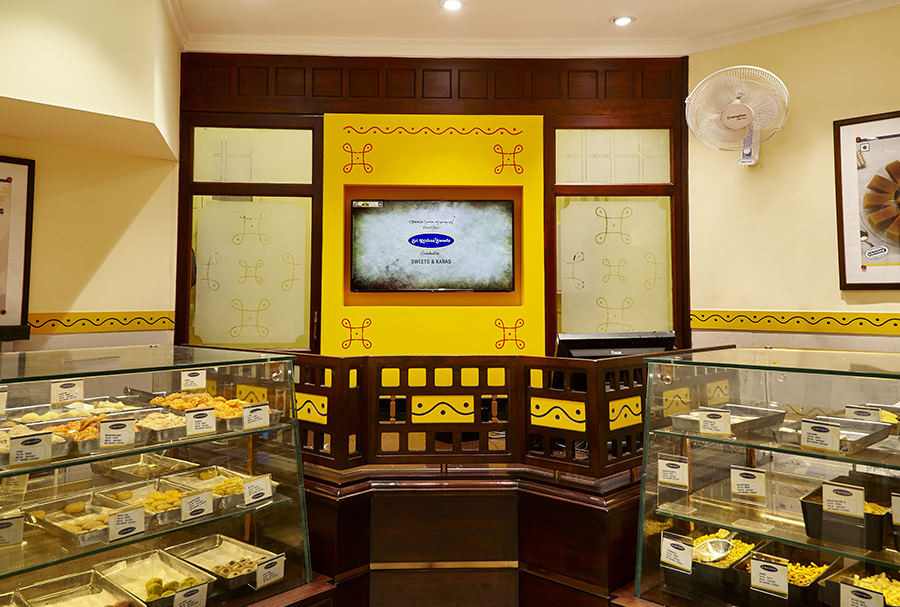 The brief to 4Dimensions from Sri Krishna Sweets, the leading South Indian sweet manufacturer with stores in Indian and Dubai, was to reimagine its retail environment concept. The idea was to reiterate the brand's standing in the premium sweets category while staying relevent to the times.
CONCEPT
Traditional Chettinadu architecture, rooted in a cultural ethos specific to a region in Tamil Nadu, was the muse for the store concept, which was created in a compact space of 540 square feet.
Chettinadu elements have been woven into the forms, materials, and patterns used in the store. The traditional pattern inspired from 'kollam', a form of traditional decorative art, is used as a signature in the design concept.
Sharing details about the materals used 4D informs that the store front is made up of Kalinga stone with traditional engravings and router cut metal work to create a great setting for the in-lit branding and imagery. The store fixtures are made of solid polished wood and wood finish metal, brass and painted wood pattern inlays. Wooden shelves and wall paneling further celebrate the brand's long rich tradition.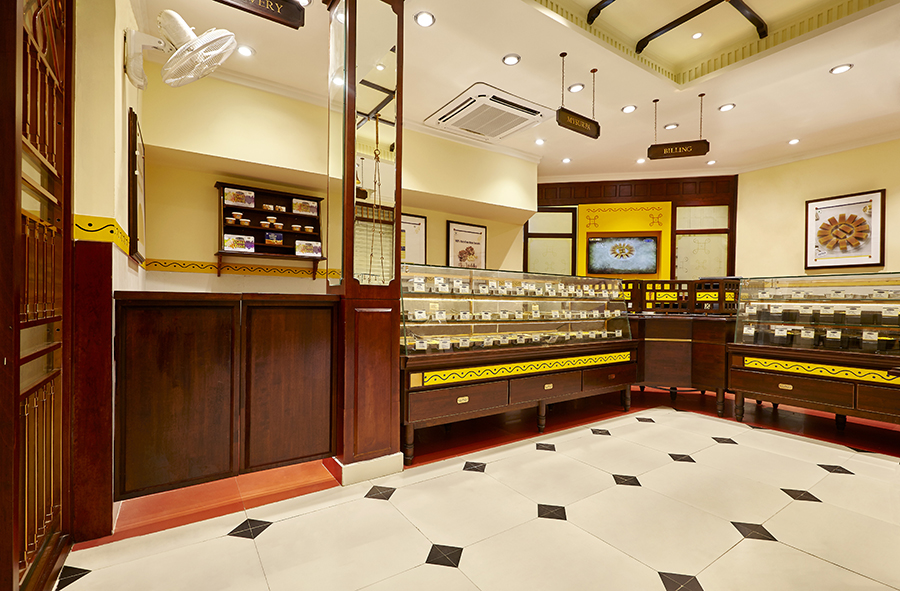 The 'piece de resistance' is the traditional 'swing' that functions as the new arrival museum counter featuring the brand's most popular sweets. It is made of polished solid wood, patterned inlays, brass finished chain links complemented with glass pendant light fixtures painted to be impressions of temple bells, shares 4D.
A digital screen on the main feature wall behind the billing counter brings alive the the sweet making process of the brand, adding a live action feel to the space.
The flooring and ceiling, embellished with features and patterns inspired from traditional architecture, complete the immersive story of the brand tradition.