Experiential space design at multiplex
By Retail4Growth Team | May 03, 2021
Spread over 19,500 sq. ft, the Inox Multiplex in Gurugram, designed by Sync Design Studio aims to offer a unique cinematic experience with forest as the muse.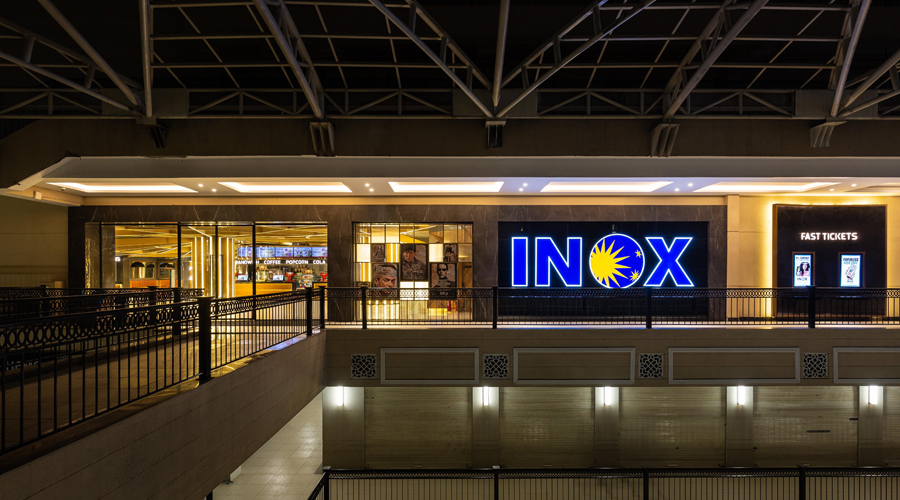 Gurugram based Sync Design Studio, which specializes in consumer-centric architecture, recently completed a multiplex project for Inox Leisure Ltd in sector 90, Gurugram.
Spread over 19,500 sq. ft and consisting of four screens, the multiplex aims to offer a unique cinematic experience and the client brief to Sync Design Studio was to provide a unique and differentiated user experience to the overall space. To translate this into the spatial experience, Sync Design Studio took inspiration from the alluring quality of a forest.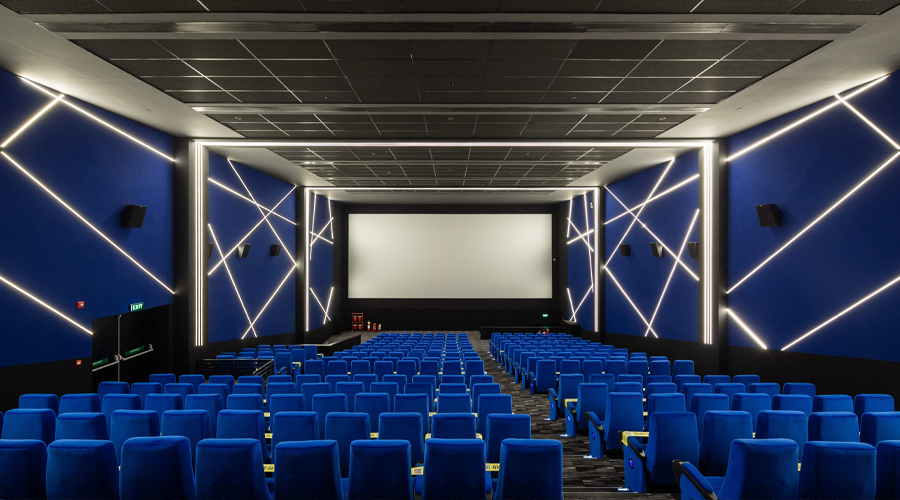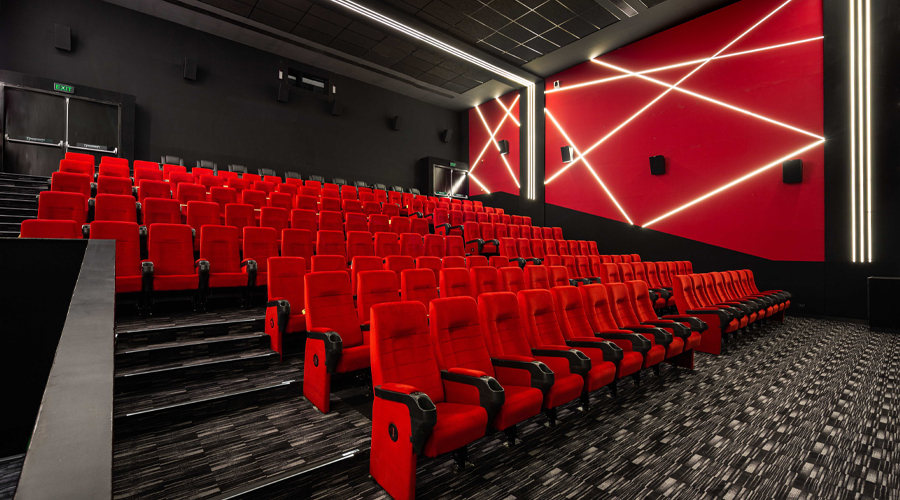 Calling it 'lit boscage', Sync Design Studio says about the project, "The design interprets the characteristics of the foliage of a tree into linear geometry. The self-supporting, floating lattice is the most important element of the design. Two structural columns—mimicking the bark of a tree—are covered by a circular, birch ply lattice, carefully planned and crafted to integrate the bisecting line concept in form."
A clean, glass façade welcomes the visitors, while an ornate, copper finish metal frame art wall adorns the entrance, which according to Sync Design, adds another 'Instagrammable' element to the space design.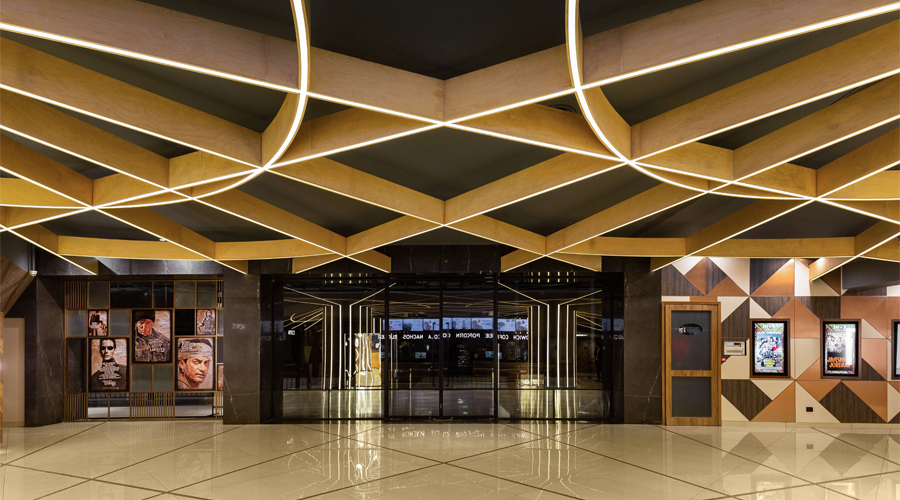 Explaining how the principles of consumer-centric architecture were applied to this project, Bhavuk Jain, Architect/Planner/Interior Designer and Partner at Sync Design Studio says, "We as a studio believe in consumer-centric architecture layered with a collaborative and holistic approach. The clean, glass façade especially emulates the enticing factor of a forest by offering maximum visibility and inviting the user to check out the interesting space."
He adds, elaborating how the desired experience was achieved, "Merging the linear corridor with the three-dimensional design prototype was the most demanding. To overcome this, profile lighting was introduced in the corridor. A seamless lighting pattern was integrated from the floor to the walls to the ceiling—essentially creating a frame to get clicked and hide away the utility areas as well. Choosing to deliberately integrate clean lines and geometry in the concept ensured that the compactness of the spaces and the small foyer does not hinder the look and feel of the space."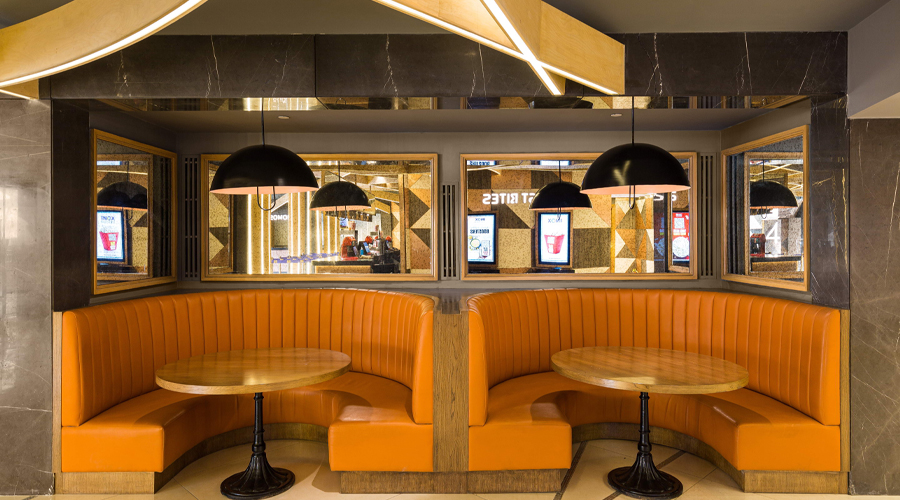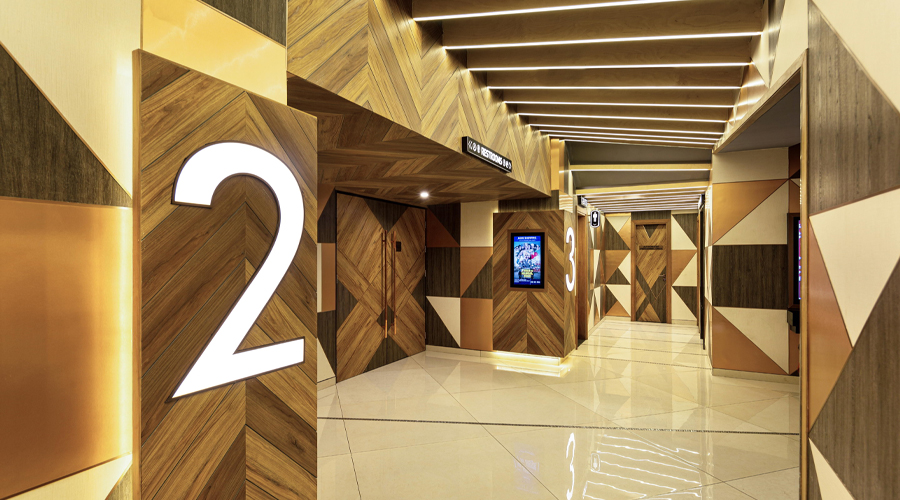 To break the visual monotony and create balance, colour psychology was introduced in the IFR-panelled auditoriums with Blue, Red, Burgundy and Purple dominating the auditoriums, making the space look younger yet elegant. Also, to facilitate easy, distanced movement of people, the auditorium signage is accentuated by bold calligraphy and wooden chevron-patterned lines.
Despite the restrictions brought on by the second wave of the pandemic , the execution was pretty smooth for the team, with 90% of the work completed pre-lockdown. The completion was monitored virtually.