Festive window tribute to India's regional New Years
By Retail4Growth Bureau | April 07, 2022
Retail brand TRENDS has done it again - capture the ethos and flavour of local cultures in India, with these festive windows that depict the story of each region's New year celebrations.
It's that time of the year when states and regions across India celebrate their own New Year as per the traditional solar/lunar calendar .In keeping with its focus on local culture, TRENDS has created seven different windows for seven different parts of India, that convey the spirit of new year celebrations from each region respectively.
Here are the details as shared by the Trends team.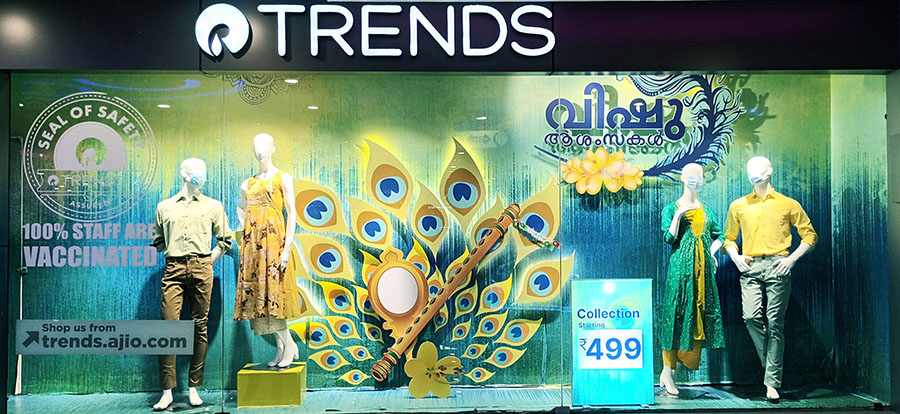 Vishu - Kerala: Lord Vishnu being central to the celebration of 'Vishu', the New Year in Kerala, an abstract form of Peacock has been used to create drama and theatrical effect around the window.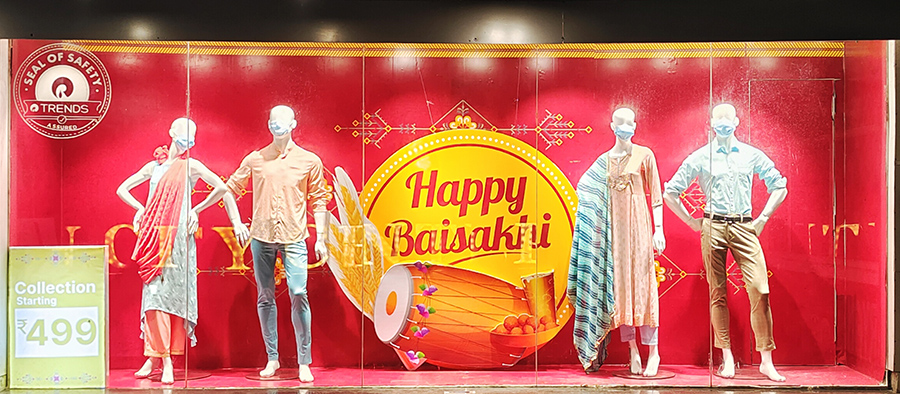 Baisakhi - Punjab: Here a lot of 'Phulkari motifs have been used to lend the regional and celebratory look and feel.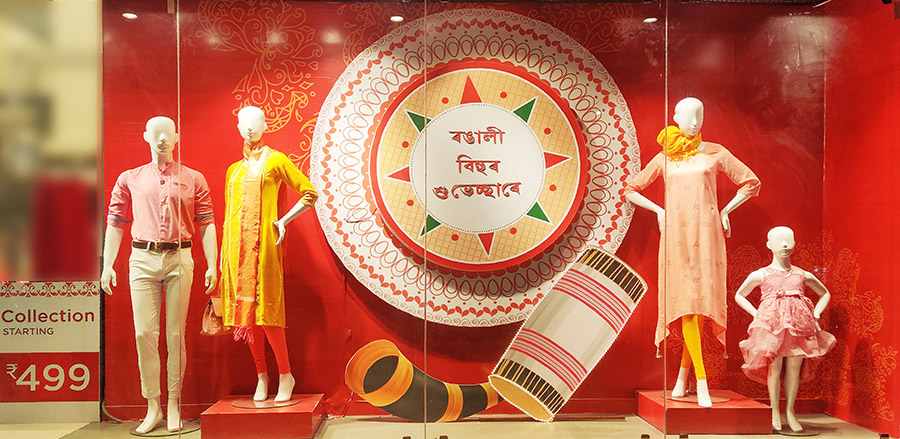 Bihu - Assam: All the key elements like the "Assamese japi", design motifs inspired from "Mekhala" feature in the window to resonate with the Assamese people.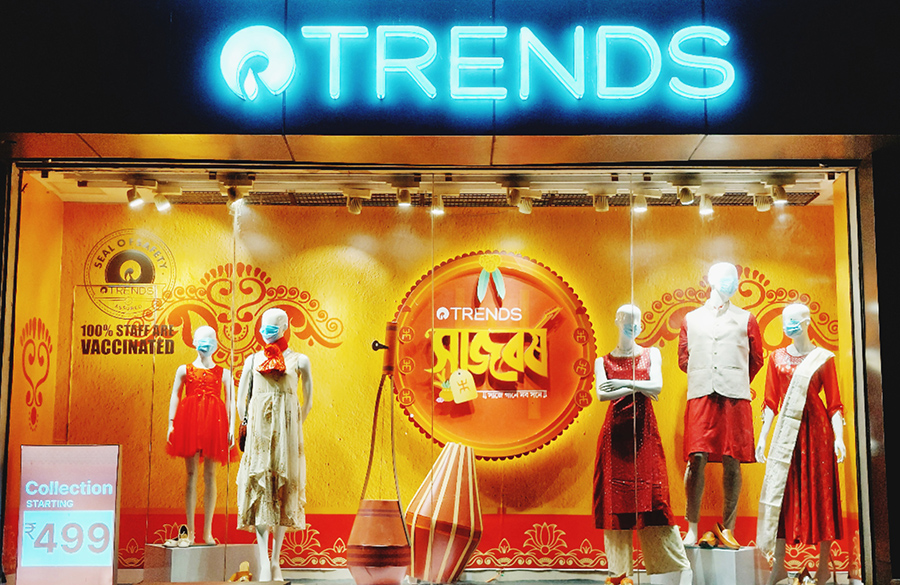 Poila Baishakh - West Bengal : Musical instruments like Ektara and Khol, that are used in one of the most famous folk music forms of Bengal, the 'Baul', have been used to evoke the feel of a typical Bengali village.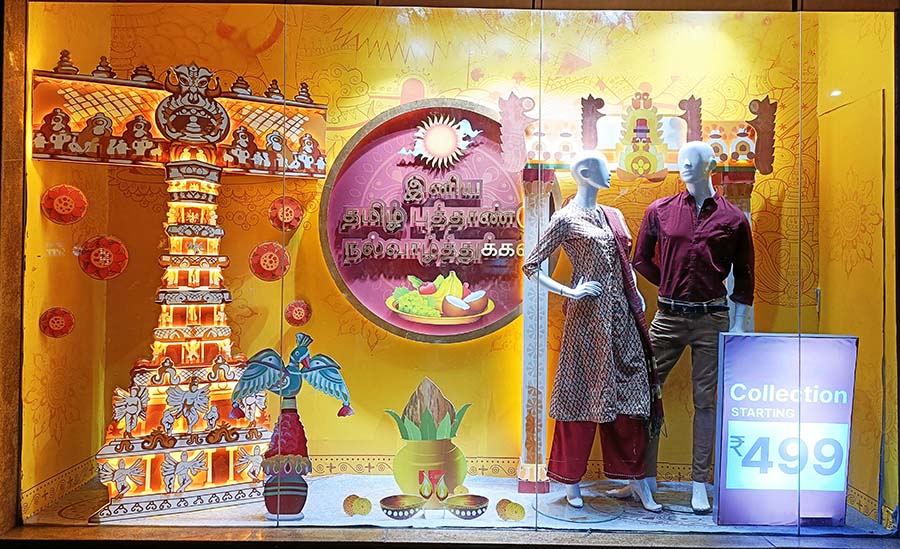 Puthandu - Tamil Nadu: Here the highligh is a 3D lit structure inspired by the architecture of the ancient temples, that are so iconic of the state.

Ugadi - Karnataka, AP and Telengana : Here again 3D elements and lit communications capture and convey the festive mood and ethos of the regions.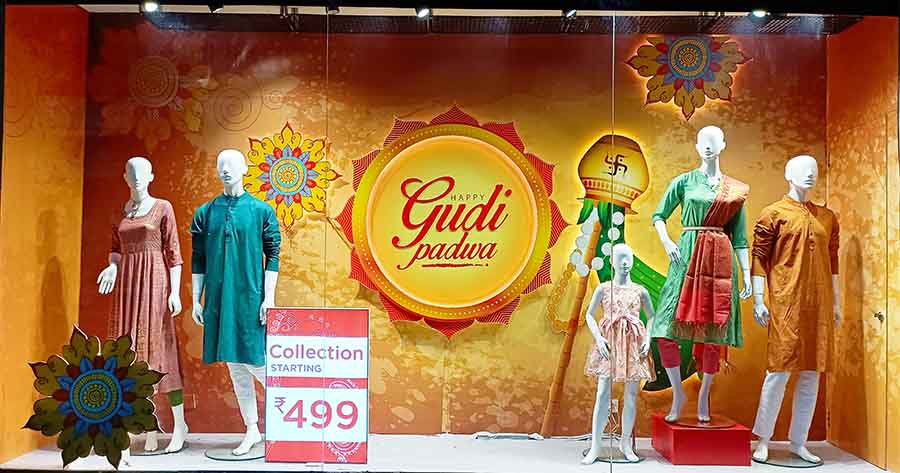 Gudi Padwa - Maharashtra: Props like neem leaves, mango leaves, bamboo sticks, and fabrics with a lit communication unit, strike just the right chord resonant of Gudi Padwa.