Flying Machine revamps its store design
By Satarupa Chakraborty | November 23, 2017
The new store design, focusing a lot on social media and designed for better connect with the youth uses innovative LED signage, LED façade, wooden in-store walls and metal fixtures to name a few.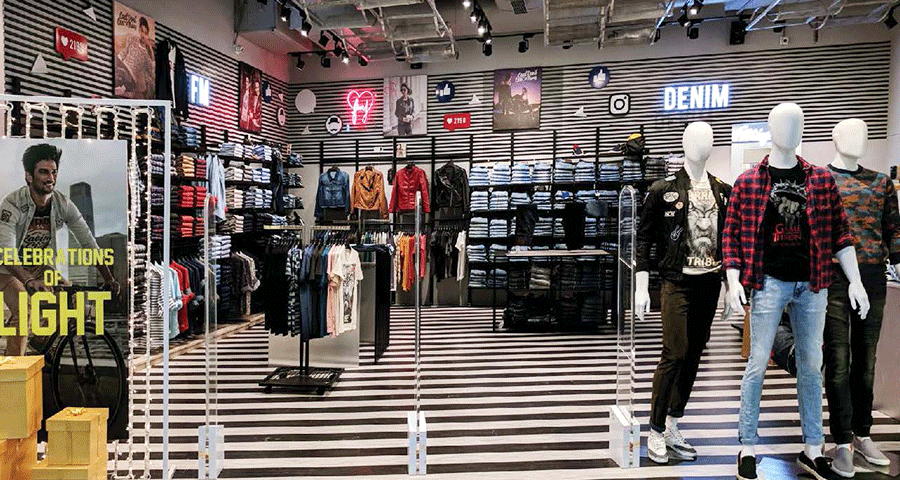 Flying Machine, the youth denim brand from Arvind Ltd, has recently revamped its store design, beginning with its Phoenix Marketcity Bangalore outlet. The store has been refreshed embracing elements that will help the brand connect with the millenials. The store design shows interest towards social media. Bangalore-based retail design solution company Restore Solutions has been responsible for the design revamp while the signages have been delivered by UMA Creations.
A source from the project team of the brand mentioned, "The whole design is dedicated to better connect with the youth and what better inspiration could work for us than the social media. As for the change in materials, we have chosen wood now for the walls instead of the previously used textured walls. We have introduced LED signages in the shape of hashtags. The fixtures are now all metal fixtures." The store also introduced a LED wall at the façade delivered by Bangalore-based Lex-Ffect.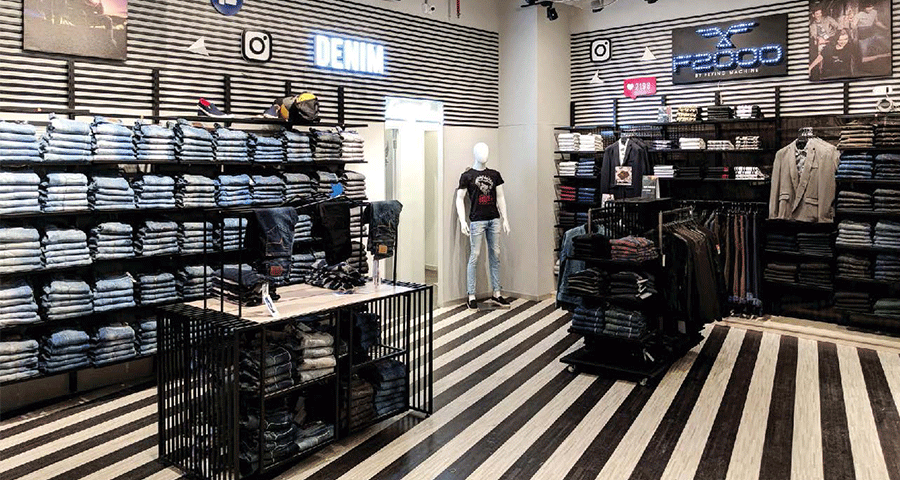 While working further on the changes, the brand plans to take the revamped prototype to around 200 stores in years to come.