Guess - White Forest Holiday
By Vaishali Tanwar | January 07, 2013
GUESS has launched its winter fashion collection in an exclusive window themed'white snow forest Holiday' that also promoted gifting for the festive season.

The window fashion setting is anchored visually with the super-sized backdrop visual featured from the Fall 12 Campaign.

The signature red mannequins are dressed in monochromatic combination of fashion apparel for men and women fashion with jackets, a white fur coat, bags and footwear.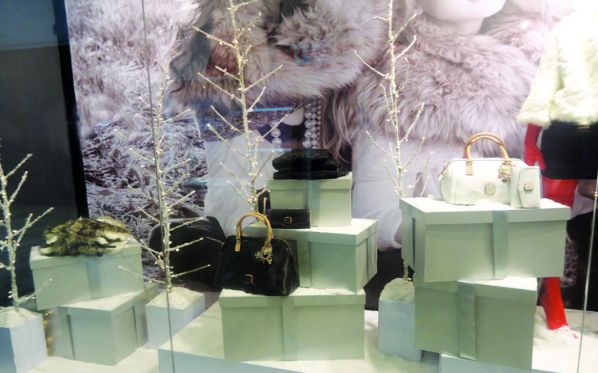 The gift box pile-ups help create different levels in the display and draw attention to the layered winter fashion collection coordinated with fashion accessories.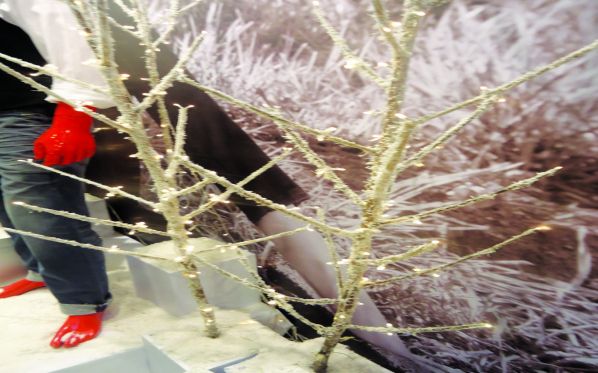 Artificial snow, podiums covered in white fabric, silver gift boxes and iridescent shreds mixed with plastic snow create the setting for the theme