House of Allen Solly opens in Bangalore with a new look
Vjmedia Works | January 27, 2016
After recently launching sub-brands like Solly Sport, Solly Jeans Co. and Solly (womenswear), Allen Solly has opened a new store in Bangalore with a revised brand identity by the name of House of Allen Solly.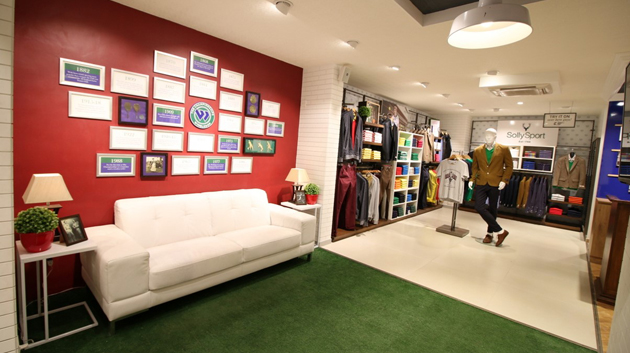 Allen Solly recently unveiled its new store'House of Allen Solly' at Jayanagar in Bangalore, which houses the sub-brands like Solly Sport, Solly Jeans Co, and Solly womenswear. With the revised brand identity, each section of the store houses sub-brands designed with its own identity from flooring, fixture to lighting while maintaining the overall luxe of the store with different lighting in each section.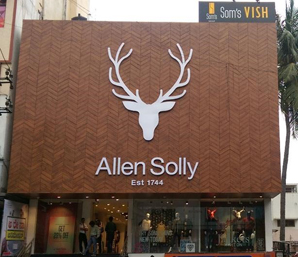 A total floor space of 3581 sq.ft. with 1653 sq ft dedicated to the ground floor and 1928 sq ft in the first floor, each section is designed to experience the core of the sub-brand. Mainline has elaborated nesting tables for more communication with the customer.
Tennis being the official game for Solly Sport, the experience zone talks about the heritage of Wimbledon with a TVC to add value to the shopping experience. While Solly Jeans Co. gives the liberty for creating one's own denims.
"The concept is an extension and amalgamation of the existing. Beginning from the façade, the herringbone - an in-store element was for the first time taken outside. The brand mascot buffers the space right on the top. The huge window display was bifurcated to covey more to the customer. The VM takes a holistic approach with mannequin presentations by the styling elements for a better connect with the customer," said Anuraag Singhal, Head - VM, House of Allen Solly.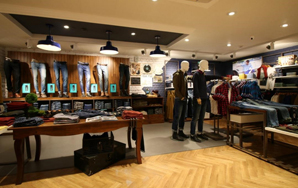 The elaborated nesting table greets the customer. Each sub brand was given a shop-in- shop allocation, while the brand's signature visual language binds them as a single identity.
"VM played a huge role in establishing the brand's identity. From the clip on graphics on the wall to the props displayed connected, while the flooring distinguished each sub-brand. Hybrid expertise of styling played an important role while establishing the brand outlook. Each section has story narrating high points which talks about the persona of the sub- brands," added Singhal.
The detailing can be seen from the wooden tiles to the wooden fixtures with corian tops and props which compliments the sections. "The façade is done with an extremely new material - Fundermax. The store flooring pattern, which is very common British texture, has been adopted on the facade surface," Singhal informed.
The brand plans to open 50+ stores under the new concept design in this year.