Iconic store aesthetics beckon chocolate lovers in San Francisco
By Retail4Growth Bureau | July 11, 2023
Led by Bay Area firm Eight Inc, the newly reopened flagship store of Ghirardelli Chocolate Company at Ghirardelli Square in San Francisco is all about evoking the brand history and craftmanship.
Heritage, interactivity and aesthetics mark the soon-to-be-reopened flagship store of Ghirardelli Chocolate Company. The company has announced the reopening of its flagship store, the Original Ghirardelli Chocolate & Ice Cream Shop, at Ghirardelli Square in San Francisco.
After a six-month renovation of the historic building, the store celebrates Ghirardelli's history and craftmanship as a U.S. chocolate pioneer and the company's legacy in San Francisco dating back to the 1850s. The new design features North America's largest flowing chocolate wall, the original, 19-foot "G" from the historic marque Ghirardelli sign, a replica San Francisco cable car that doubles as a seating area, antique chocolate making equipment on display, and much more for guests to discover.
"We can't wait for the public to experience our redesigned iconic flagship store at Ghirardelli Square. This shop is located where in the 1960s we first served what is now our World Famous Hot Fudge Sundae," said Joel Burrows, Ghirardelli's President and CEO. "After being 171 years in business in San Francisco, we are proud of our deep roots in the city. We remain committed to helping Bay Area visitors and locals alike create sweet memories with their families and friends for many more chocolate-loving generations to come."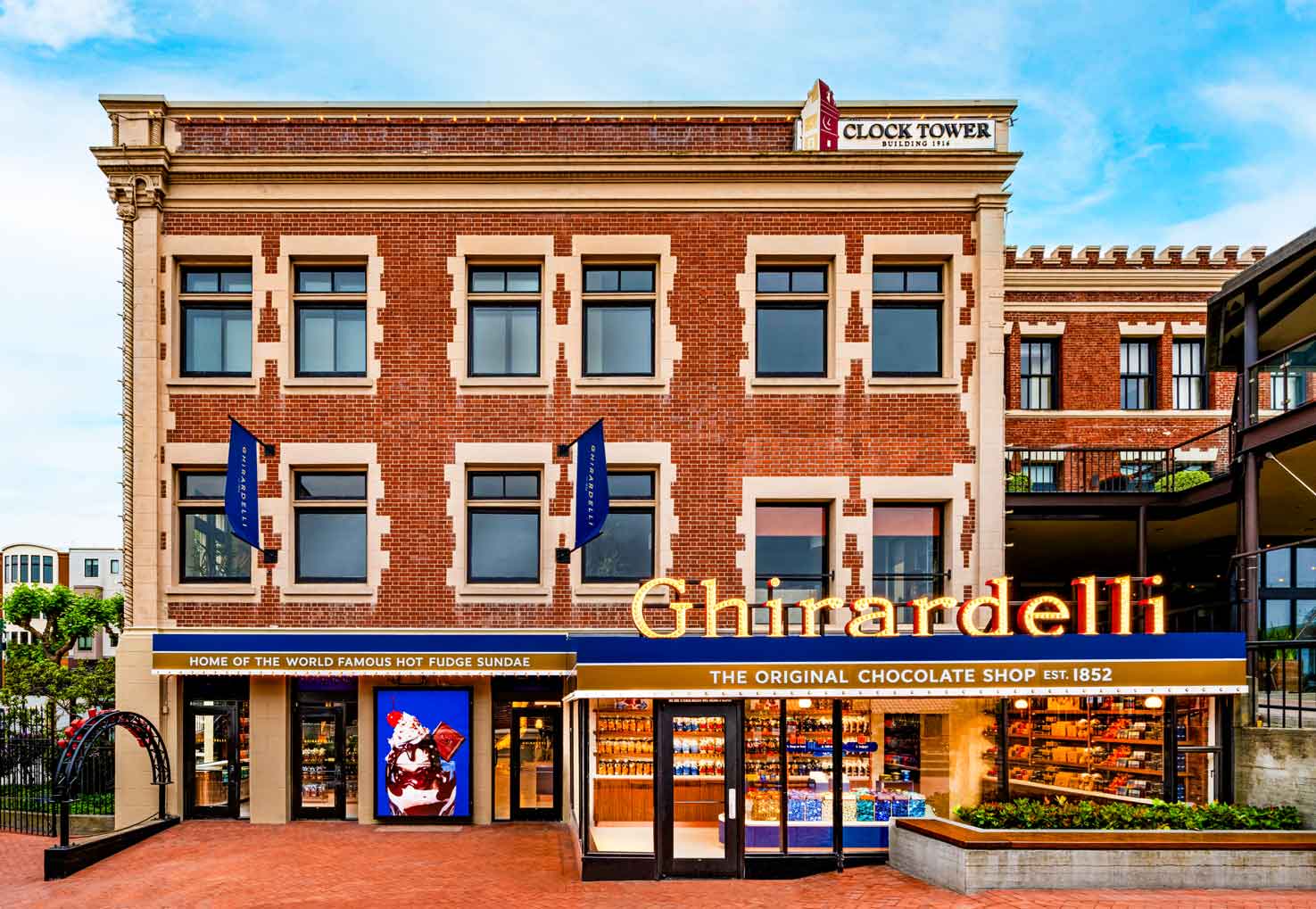 Introduced in 1966, the Original Chocolate and Ice Cream Shop was Ghirardelli's first location that focused on sundaes. Among other elements of the elevated retail experience, visitors will get to enjoy a re-designed Pick n' Mix space where they can customize souvenirs featuring their favorite Ghirardelli chocolate squares. The new space also embraces Ghirardelli's rich San Francisco history with a tiled mural of the San Francisco skyline on the second floor, as well as vintage Ghirardelli advertisements in the warmly vibrant Sun Room, informs the company.
"Guests will be able to see the original, 19-foot Ghirardelli "G" up close. The Ghirardelli marquee sign, an icon that many travelers and locals identify with San Francisco, turns 100 this year. Aside from being rewired and outfitted with efficient, low-wattage bulbs, the sign components look just as they did in 1923, when illuminated displays were much more novel. Today's sign is equipped with a Color Kinetics LED system that enables each letter to independently display a variety of colors," the company adds.
The Original Ghirardelli Chocolate & Ice Cream Shop redesign is the second part of a multi-phased renovation project for the brand at Ghirardelli Square. Last year, the company unveiled a completely reimagined Chocolate Experience Store, Ghirardelli's other flagship retail space at Ghirardelli Square. The store concepts and design of the multi-phase renovation project have been led by Bay Area firm Eight Inc.
Image Courtesy: Albert Law