Indian suppliers add value to Odel's Colombo store project
By Payal Gulati | February 25, 2020
ODEL, Sri Lanka's premier fashion and lifestyle department store, has partnered with Indian suppliers Disha Retail Fixtures and Shark Shopfits, for the fixtures at its store in One Galle Face Mall of the Shangri La group, Colombo.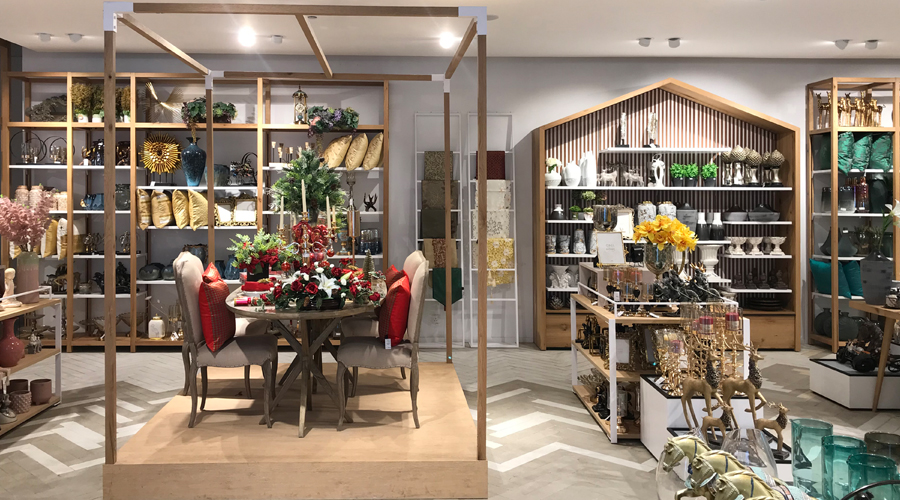 ODEL is a name synonymous with fashion and lifestyle in Sri Lanka. The brand's new look and feel at its store in One Galle Face Mall, Colombo, has many unique aspects to its credit. The store, designed by German design agency blocher partners, encompasses a total of 3 floors, spanning 52,000 square feet of retail space.
Beauty as a category is the highlight of the store, with the fragrances, cosmetics and skincare sections stocking a host of fresh international brands. Talking about the special design features of the store, Nalaka Rambukpota, General Manager, ODEL, says, "We introduced Lamela feature on the wall which is something unique. There are also different textures on the wall. Besides, the home department has come out really well. The overall look and feel of the store is great."
Partners in progress
Beyond the store design, what is also interesting about this store project is the involvement of multiple Indian suppliers for the fixtures and lighting. The fixture aspect, in particular, is an interesting example of two different manufacturing companies coming together for a single international project and achieving smooth and speedy execution.
Given the narrow time frame, ODEL felt the need to select two companies to supply fixtures for this store project and they zeroed in on Disha Retail Fixtures and Shark Shopfits. The work was equally distributed between the two, with Disha managing the third floor of the store covering an area of about 25000 sq ft, while Shark handled the 1st and 2nd floors, which together measure a total area of 25000 sq ft.
Says Murali Balgar, Owner, Disha Retail Fixtures, talking about the project, "We were both contacted by two different sources for the project and in March we met the ODEL team for the first time." From then on the project evolved into an interesting journey of exciting challenges and opportunities for the partners involved. With a strong collaborative approach and meticulous planning, the team managed to deliver successfully.

Read the full article in the February 2020 edition of VM&RD Magazine