India's tallest Christmas tree unveiled at Phoenix Marketcity Bangalore
By Smita Sinha | December 11, 2019
Adorned with over 50000 flickering lights, the 75 feet tall tree is being touted as the tallest Christmas tree in the country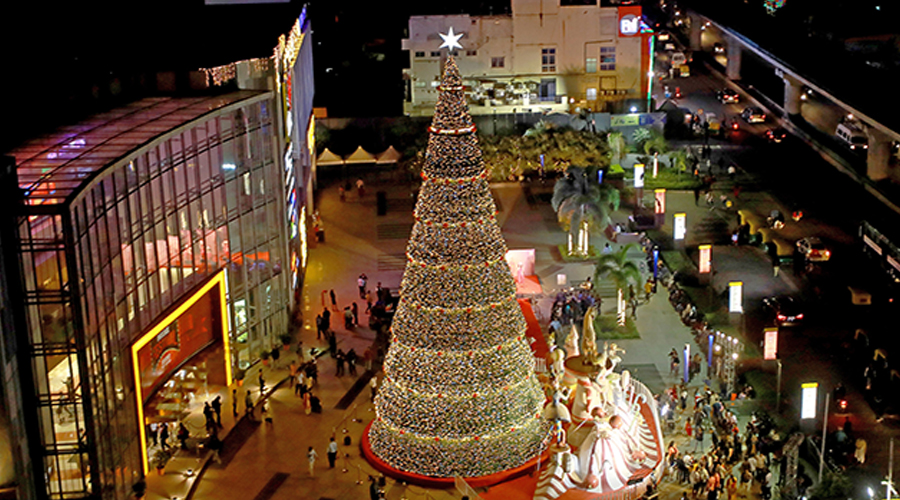 Phoenix Marketcity Bangalore has recently launched the second edition of World of Christmas celebration with the unveiling of the tallest Christmas tree. Adorned with over 50000 flickering lights, the 75 feet tall tree is being touted as the tallest Christmas tree in the country.
The base of the tree is surrounded by huge installations of reindeers, dancing girls, light houses, cups, candies and kettles. All the larger-than-life pieces have been hand-cut and painted by Manolo Rubio.
"Adding to the merriment of the festivities, this year Phoenix Marketcity brings you a regal and enchanting experience inspired by the 'Fallas' design style with renowned Spanish installation artist Manolo Rubio and Surreal Design Studio," Phoenix Marketcity said in a statement.
As a part of the celebration, the mall has also set up a European themed Christmas market that will feature over 1,00,000 exquisite Christmas merchandise from across the globe. There's everything you can imagine here, from Christmas trees, Santa Claus toys, sparkling baubles and beautiful tinsels to snowflakes and icicles, artistic Christmas balls, handmade décor, stockings, wooden birds, home décor lights and tons more.