Kalyan Jewellers adds new lustre to store space
By Mohit Manghani | January 24, 2020
Kalyan Jewellers, recently inaugurated its first boutique showroom in Mumbai, catering to a tech-savvy generation.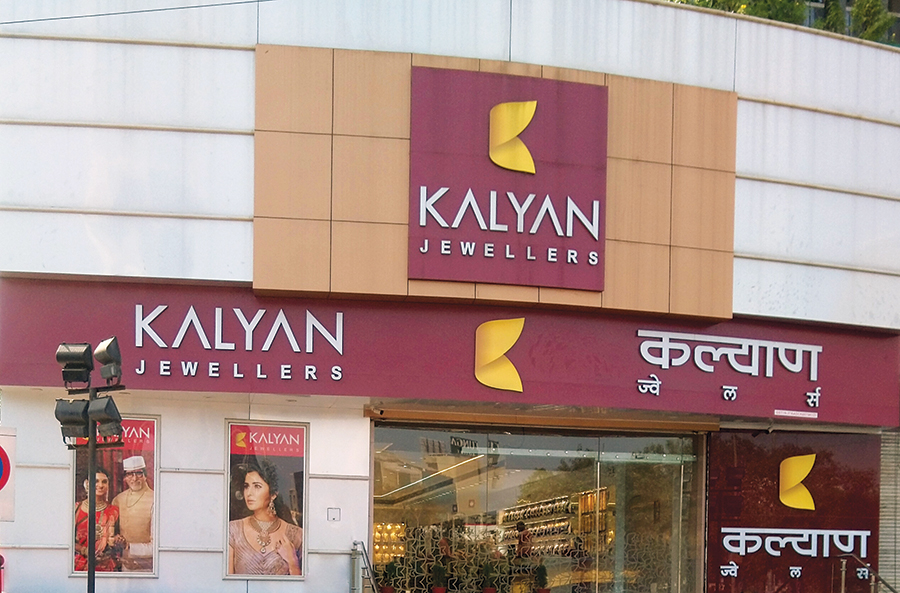 Starting with the first jewellery showroom in 1993, Kalyan Jewellers has enjoyed a long-standing presence in the Indian market for over two decades. Today, Kalyan Jewellers is one of the largest jewellery manufacturers and distributors in India with more than 130 showrooms across India and West Asia. The brand's new boutique showroom at Vashi introduces a new flavour to its store design, presenting a luxurious and re-imagined experience.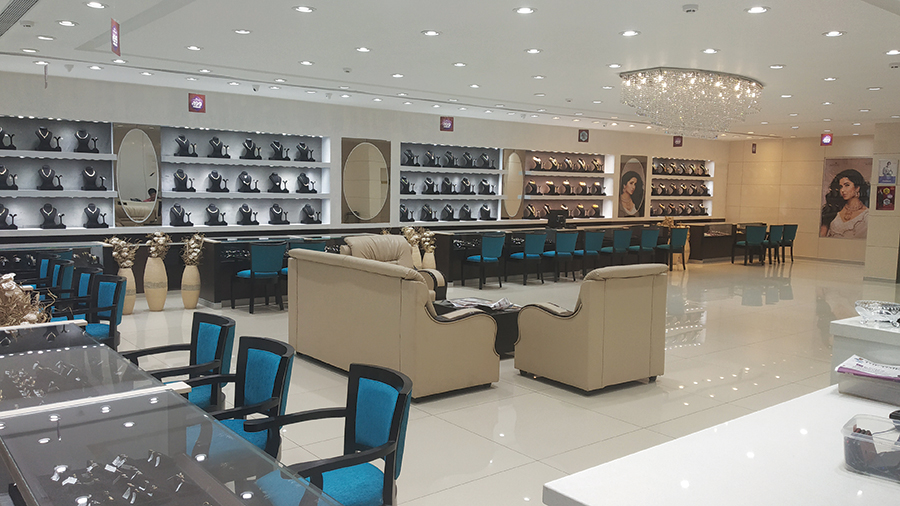 Speaking about the objective behind branching out into new showroom format, Ramesh Kalyanaraman, Executive Director, Kalyan Jewellers said "At Vashi, we have two showrooms, and both within close proximity of each other. Our idea was to make them distinct so that the customer experience at each of these showrooms is also diversified. We decided to go with a more boutique-style setting for one of the showrooms and we hope to extend our reach beyond the traditional by offering consumers a completely new way of buying jewellery."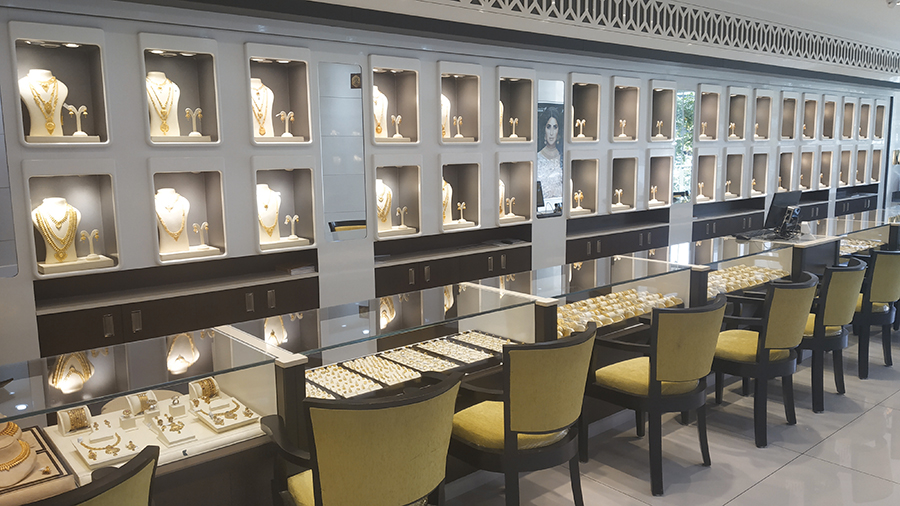 The boutique showroom at Vashi is a smaller, cozier space in comparison with the brand's large-format flagship showrooms. "Here, we focused largely on the 'Muhurat' line of wedding jewellery. We further divided it into two sections to showcase the gold as well as the gemstone and diamond offering. This decision was made keeping in mind the preferences of wedding shoppers to spend many hours browsing through the collections, before making their big-ticket purchases. In such a situation, everything from comfortable, ergonomically designed seating to lighting in the showroom to the service provided makes a difference," explains Ramesh.
Read the detailed report on the design of the Kalyan Jewellers in January 2020 edition of VM&RD magazine.