Lifestyle creates out of the world experience through Dresstination
By Retail4Growth Team | October 15, 2020
The new campaign revolves around an illusionary space, which portrays mannequins wearing astronaut helmets, and accentuates the collection of A to Z dresses available in the 'Lifestyle' universe.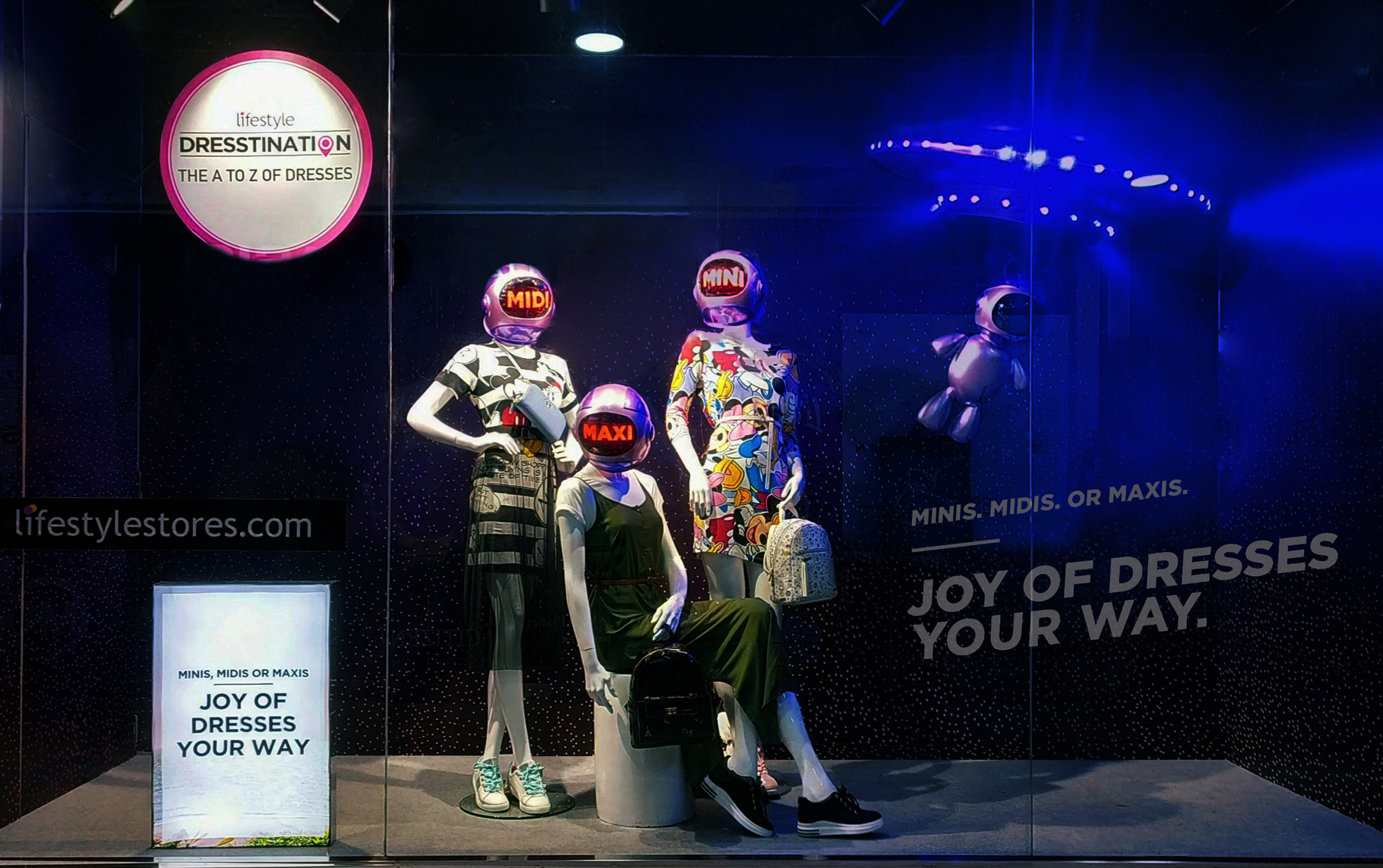 Lifestyle International, fashion retail brand, has unveiled a new campaign 'Dresstination' through its distinctive window design. The out and out display, with a futuristic theme, aims to celebrate the brand's array of collections that can be explored at its exclusive outlets.
Akash Kumar, Head VM, Lifestyle International Pvt. Ltd stated, "We took inspiration from the tech-tility (the space between the real & the virtual). The theme is very futuristic with a Tech-Glam aesthetic. It has a visual illusion of aliens coming out of a UFO into Lifestyle's 'Dress-tination' that's available at the store."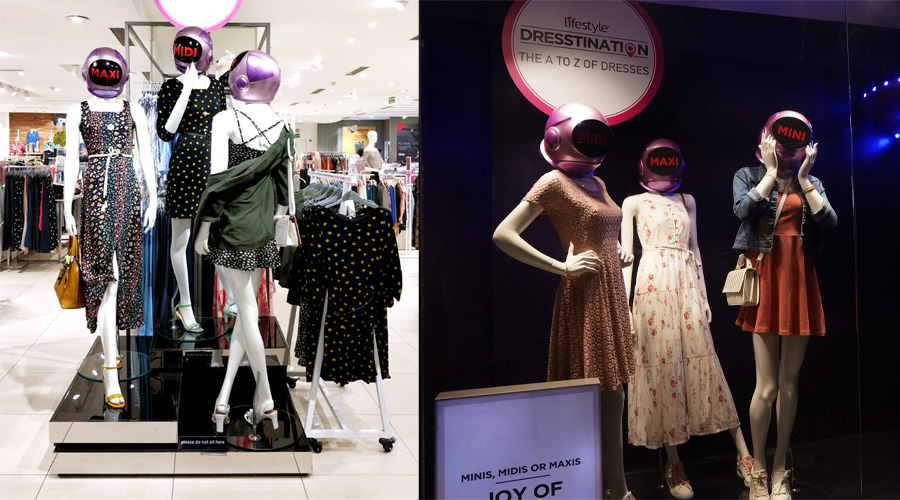 The use of mannequins wearing astronaut helmets, in a starry backdrop, unifies the idea of an illusionary space that protrudes their collection of A to Z dresses available in the 'Lifestyle' universe.
The brand collaborated with Delhi-based Design One that has expertise in executing windows, in-store props and designs.
Speaking about the challenges faced while executing the concept, Dhruv Kapoor, Founder, Design One shared, "The firm faced an initial challenge in matching the shape of an astronaut's helmet as it is starkly different from a regular biker-helmet. Acrylic sheet and heat gun were used to achieve the curve on the glass of the helmet, after a lot of iterations."
The captivating spaceship made out of fiber and blue LED strip lights elevates the look of the window. The design team also partnered with Bengaluru-based 'Shristi Creations' in successfully exhibiting the window in more than 80 stores pan India.