Lifestyle's new window epitomizes Ugadi Spirit
By Mohit Manghani | March 17, 2020
The display has been executed across all Karnataka, Andhra Pradesh and Telangana counting to around 32 stores of South and 12 stores of Maharashtra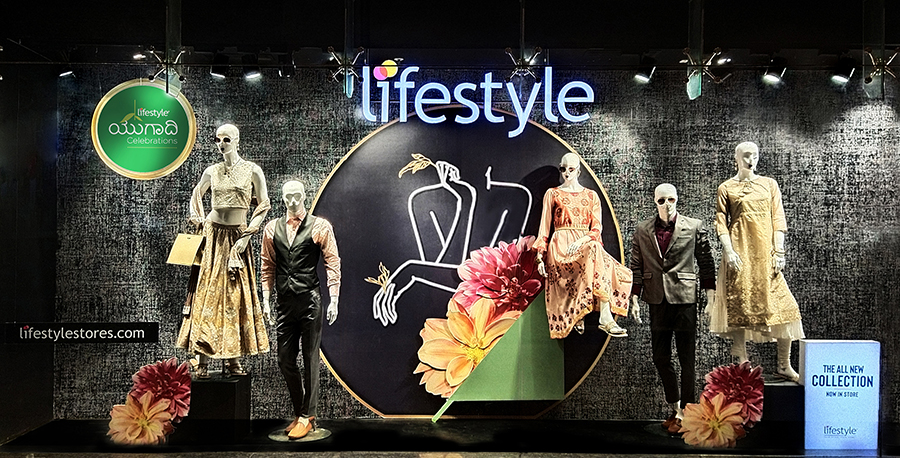 The joyous spirit of Ugadi, which marks the Telugu and Kannada New Year, has caught on in the city. As members of the communities come together to celebrate the festival, many brands are also executing festive windows to mark the festival. Lifestyle, taking the lead, has commemorated the popular festival with some enchanting displays across different states.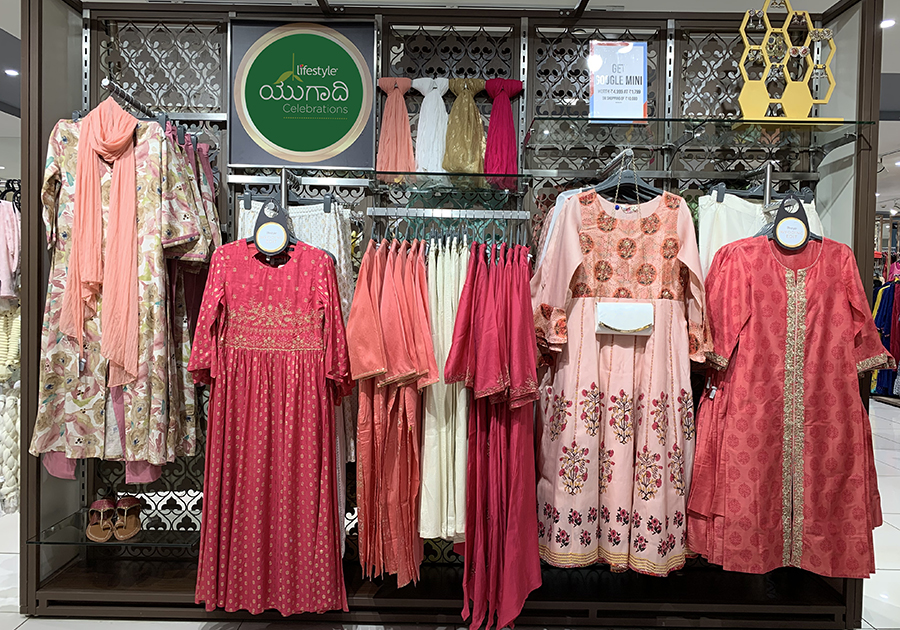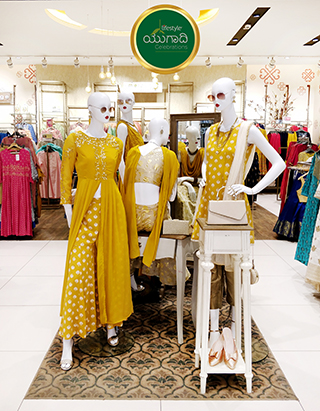 Speaking about the theme of the display, Akash Kumar, VM head at Lifestyle International Pvt Ltd said, "The objective of the display was to capture the dressed for occasion shopping for Ugadi (South) and Gudi Padwa (West) the regional fests as per the Hindu calendar spanning 1st - 25th March. Celebrating the new trendy line of ethnic collection and dapper look for men, the whole design process was backed up with deep buying on the related categories for these locations."
The window has been executed across all Karnataka, Andhra Pradesh and Telangana counting to around 32 stores of South and 12 stores of Maharashtra. "The composition is centrally balanced with a lit circle or animated halo around the composition of mannequins. The tone is simplistic with elements like marble, and flowers that make it appropriate for showcase of occasion wear" explained Akash.
The brand partnered with vendors like Supra Digital for South and Pyramid Retail Solutions for West for the festive window.