Monday morning blues? No way! It's about Monday morning highs...
By Retail4Growth Bureau | May 16, 2023
Van Heusen has rolled out these new windows that are all about resonating with the spirit of the Van Heusen man, who enjoys the Monday morning rush.
Van Heusen has launched a new range of vibrant colors, including bright blues, greens, and yellows, aimed at "lifting the Monday morning mood," as the brand says. The idea basically was to infuse some positivity into people's lives with clothes that are vibrant, fashionable and versatile. These store windows convey the brand story persuasively, matching the personality of the collection itself.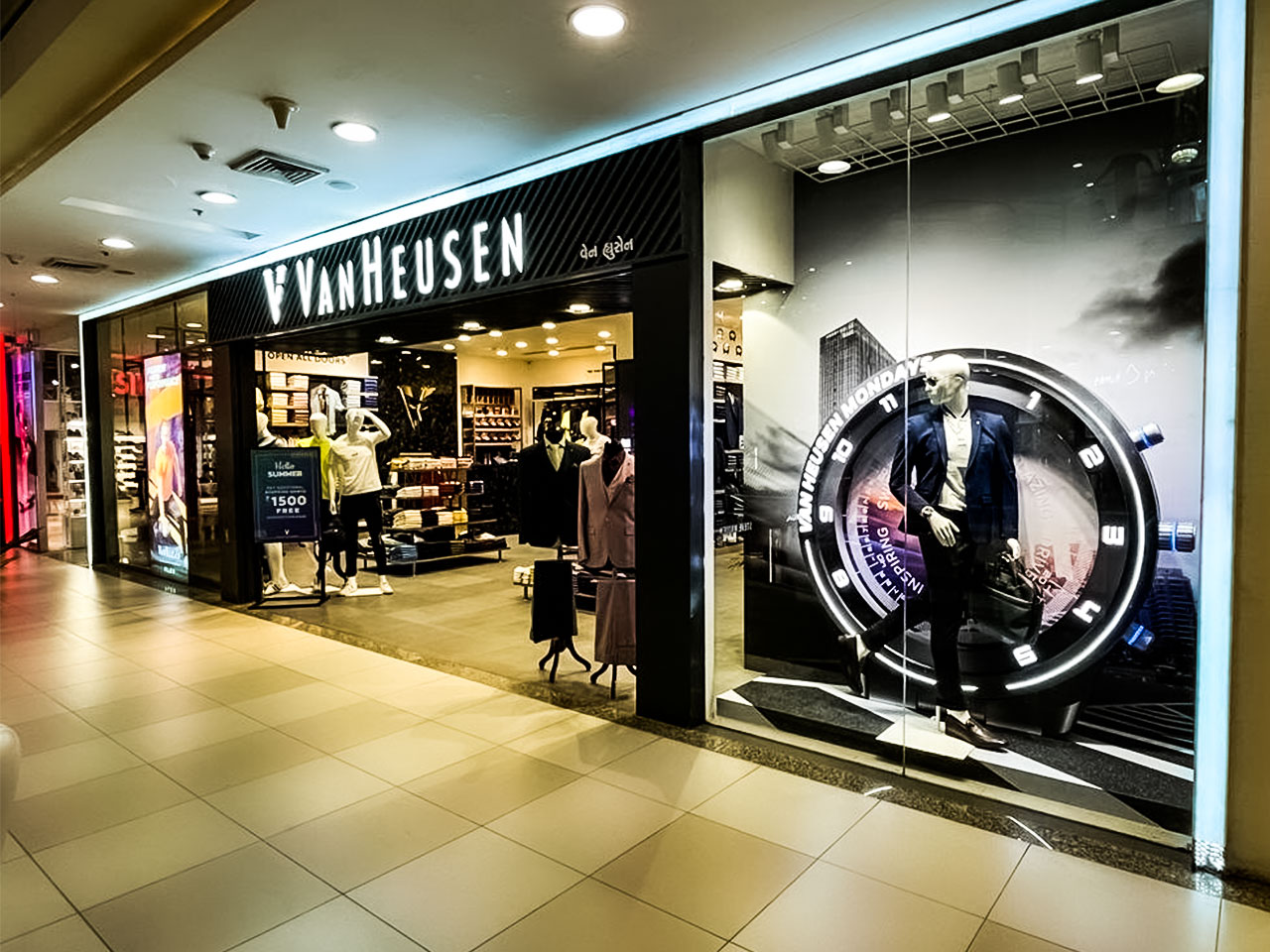 As Akash Ashesh, Head - Visual merchandising, Van Heusen, says, "The concept was about connecting with the Van Heusen man, who loves dressing up, is not bored of Mondays and looks forward to the rush." But the challenge for the VM team was about conveying that feeling and do justice to the brief.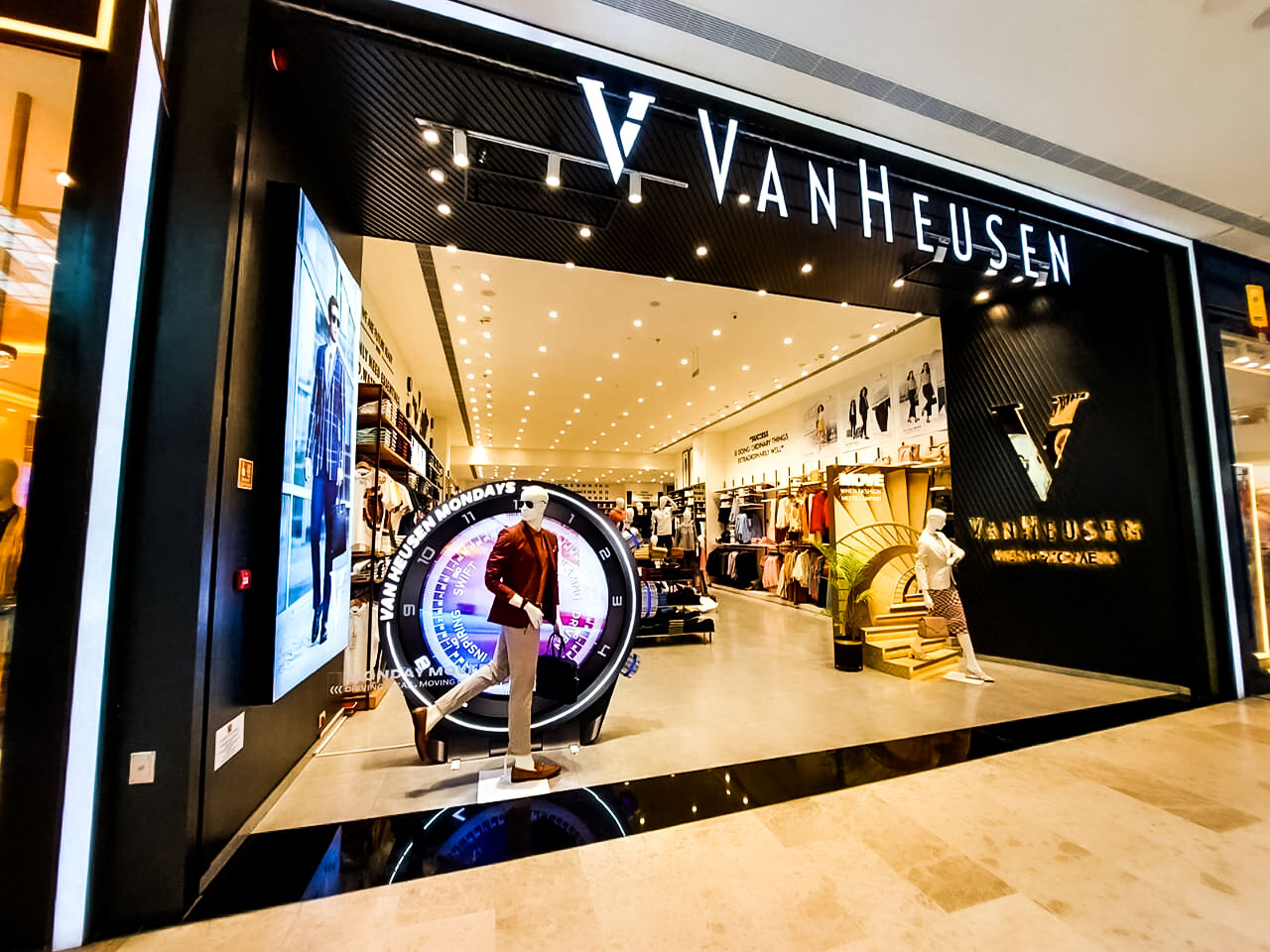 They came up with a unique concept wherein a watch was used as a prop to convey time ticking. A few stores also show the movement of time from 9 to 5 in a loop. As Akash informs, "The shape used for the watch is not a typical chronograph or Smart Watch. It is a mix of both. The cityscape imagery conveys an environment, with the motion in a blur to show speed and rush." The action mannequin further reiterates the message of movement and rush.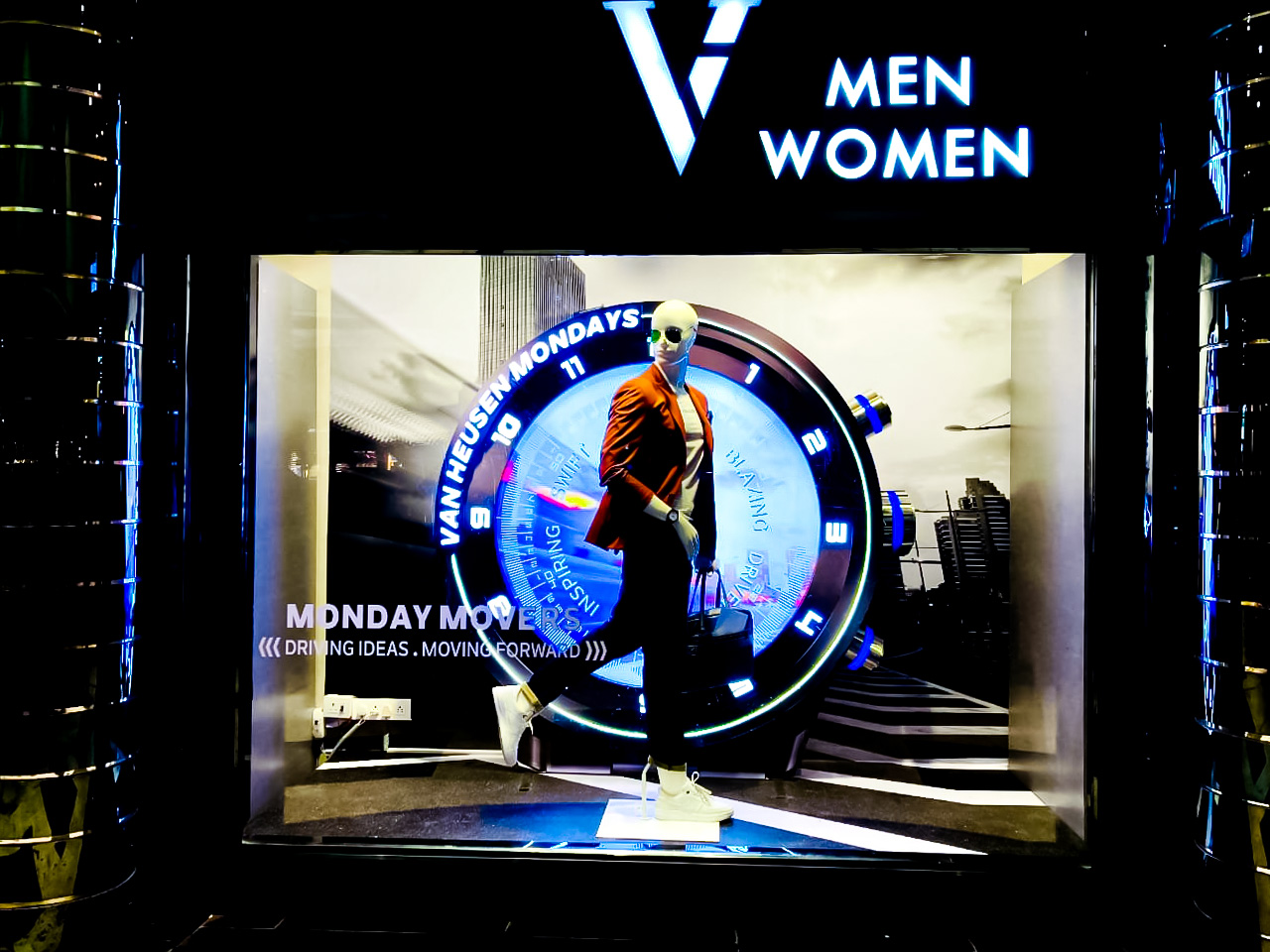 As Akash says, "We chose a single mannequin so he could be the hero. The idea was to show a clutter free space to communicate the mood of speed and desirable rush, which a Van Heusen man loves."
As Akash informs, the materials used for the clock include stainless steel, acrylic and led lights. And the keywords that were used to drive home the concept include 'swift', 'driven', 'inspiring', and 'blazing'. The window was rolled out across 350 + stores.