Nescafe - Brewing a refreshing presence
By Rajiv Raghunath | January 08, 2013
The Nestle team planned to rework the rudiments of the overall visibility of Nescafe Classic at retail, reminding shoppers of the brand at the point of purchase.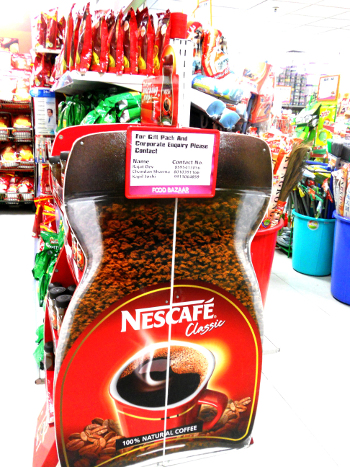 Coffee addicts are very often loyal customers and also hard to please connoisseurs. Building brand loyalty with the shopper is thus an intricate task for any brand worth its product. Keeping this in mind, the Nestle brand team teamed up with Gurgaon based Classic Display Systems Pvt Ltd, which proposed for an overall POSM solution after studying the consumer behaviour while analyzing the current retail scenario.



Says Raj Nandan Business, Head -- Classic Display Systems, "Our sole purpose was to highlight the shape of the jar. This was intended to capture the'morning cup of coffee'. The shape of the jar was redesigned targeting the young Indian adults in relation to their temperament and disposition."
The material employed in constructing the units was PP corrugated so that the unit could be made and sent in a knock down condition. Aluminum pipes were provided for giving strength to the unit. Also, inkjet print was pasted on the surface to maintain the premium look of the unit.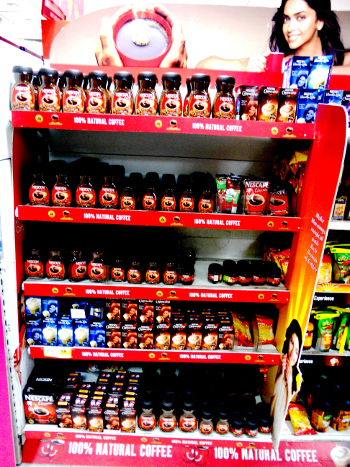 The execution of the plan was fraught with an array of challenges, first of which involved taking a wise decision in terms of choosing the raw materials for the unit. This was to ensure that the unit goes in a knocked-down condition and thus saves on the cost of transportation and avoid transit damage. Secondly, the unit had to fit into the store space. Besides, visibility of the jar from a distance also had to be borne in mind while implementing the plan. "The most grueling task for our team was to fabricate 440 pieces of stands in just fourteen days," Nandan explains.
The efforts have obviously borne fruits for Nescafe. "The fact that as a brand we are interested in building the categories and not just blocking the space with stocking units has fortified our position in the retail division of the FMCG market. Our prime aim was to invite and engage a shopper with the brand. Our team has certainly accomplished this goal," sums up Nandan.
The entire project was executed pan India and the units were deployed in hypermarkets including ABRL, Spar, Big Bazaar, Reliance and Spencers.