Nike – The Rise Of Phantom
By Satarupa Chakraborty | August 14, 2018
Nike's recent VM scheme to promote their soccer footwear range, Phantom, narrates an "alter ego" story of Footballer Coutinho through smart use of LED, acrylic and football.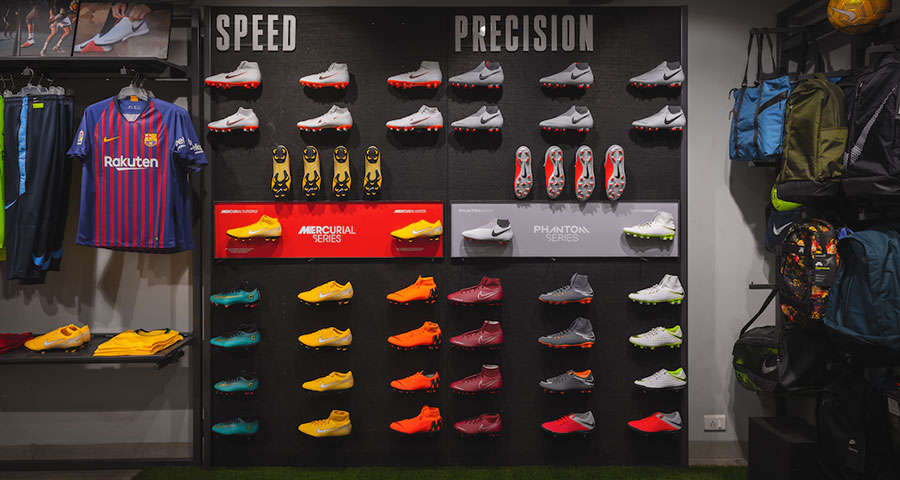 To promote their new range of soccer footwear range, Nike has recently unveiled an interesting VM campaign at 30-40 doors across South and West markets. As the global campaign features soccer champions and imagines their alter ego, India campaign chooses footballer Coutinho.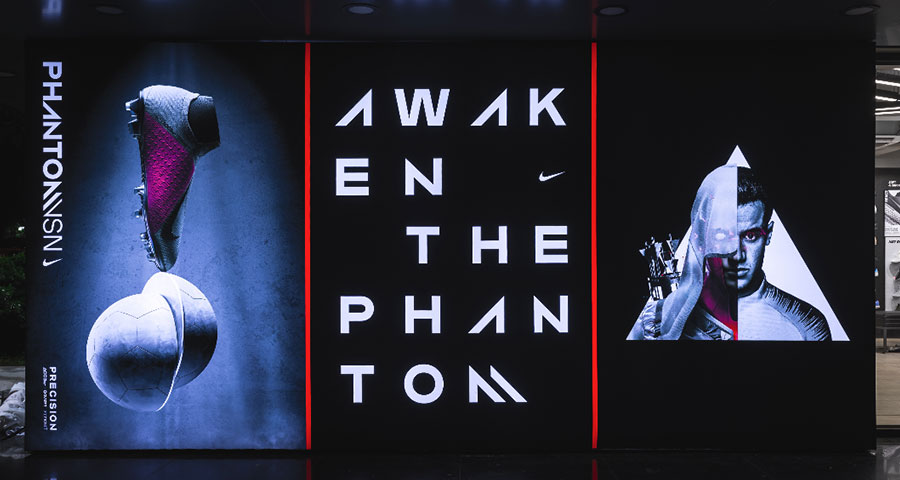 To showcase the range's lightweight and agile nature along with precision and accuracy in terms of performance, the window features LED borders to highlight the acrylic imageries of footballers. Alongside, a football is halved and infused with LED lights and used as pedestal to showcase the footwear. The VM idea was carried forward inside the store.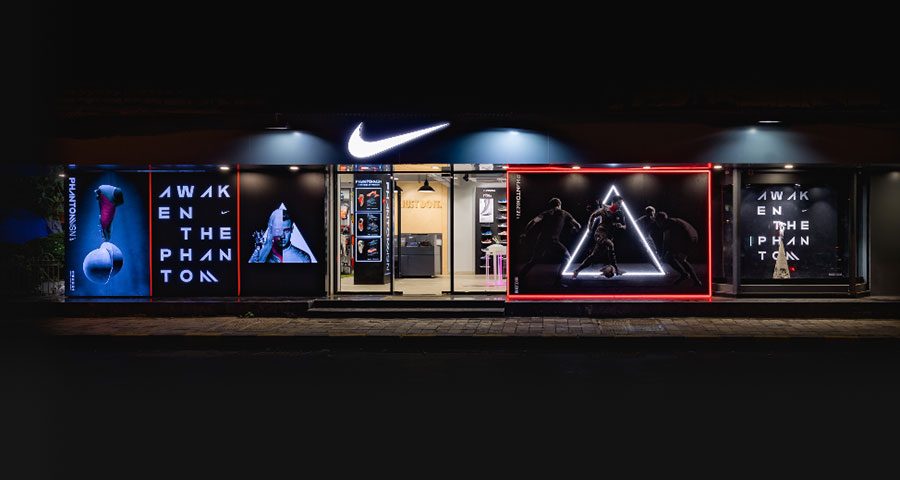 Execution: Catalyst Design