Of floating dreams and starry skies
By Retail4Growth Bureau | September 20, 2022
Shoppers Stop creates a dreamy feel in these window displays across all Home Stop stores show casing their new HOME collection.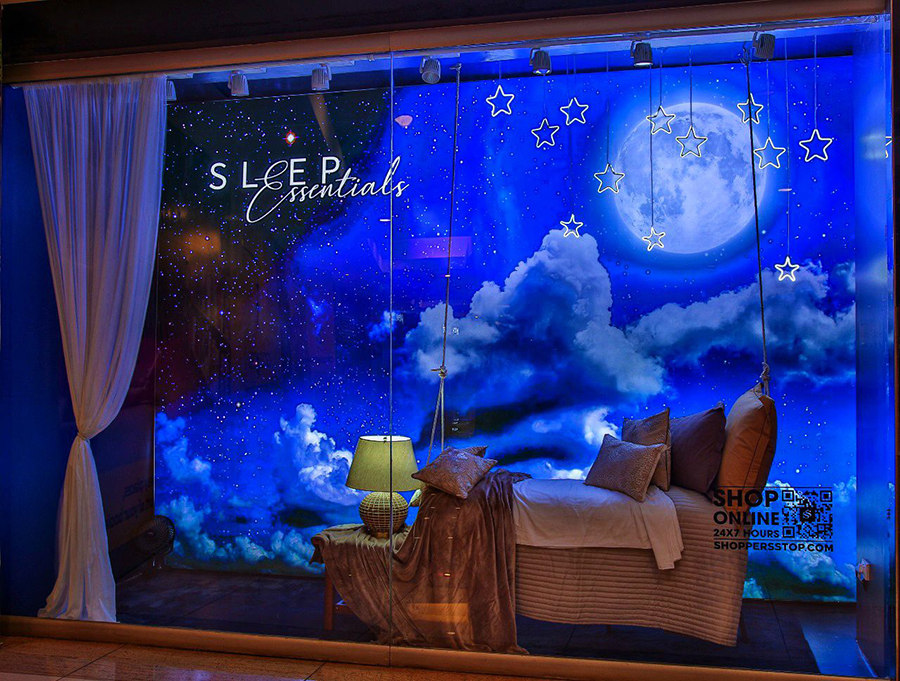 Inspired by the idea of dreamy, floating slumber, these window displays by Shoppers Stop across all the Home Stop stores showcase their new HOME collection.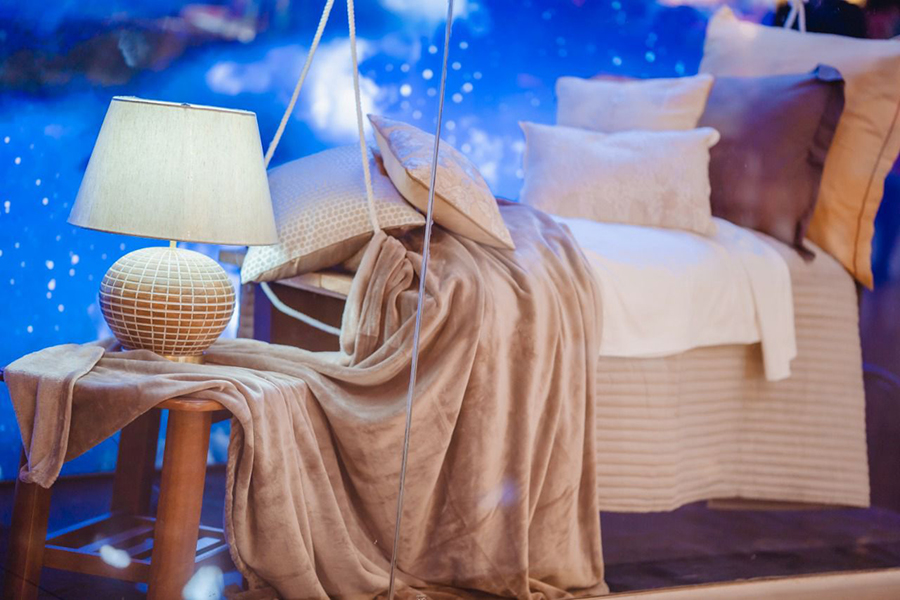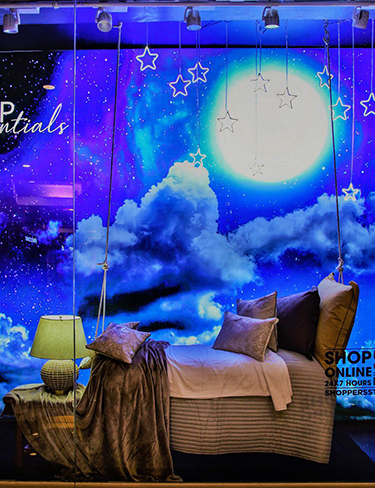 The window backdrop props with a starry, dreamy night sky image printed on fabric with backlit LED mechanism is the perfect setting to trigger the imagination and evoke a dreamy feel.
The products themselves are displayed on an air suspended bed to reinforce the imagery of a dreamy sleep in the clouds. Bed collection (bed sheets, pillows, and bed linen) is displayed on the same. The dark effect in the window with just the lights emanating from the backdrop enhances dreamy impact.