OMNI-CHANNEL 2.0 -- Nike House of Innovation
By Satarupa Chakraborty | December 06, 2018
Nike introduces its most personalised and digitally-connected shopping journey through its new concept, House of Innovation. The store is located at Shanghai's popular Nanjing East Road shopping district and spread across 41,450 sq ft and 4 levels..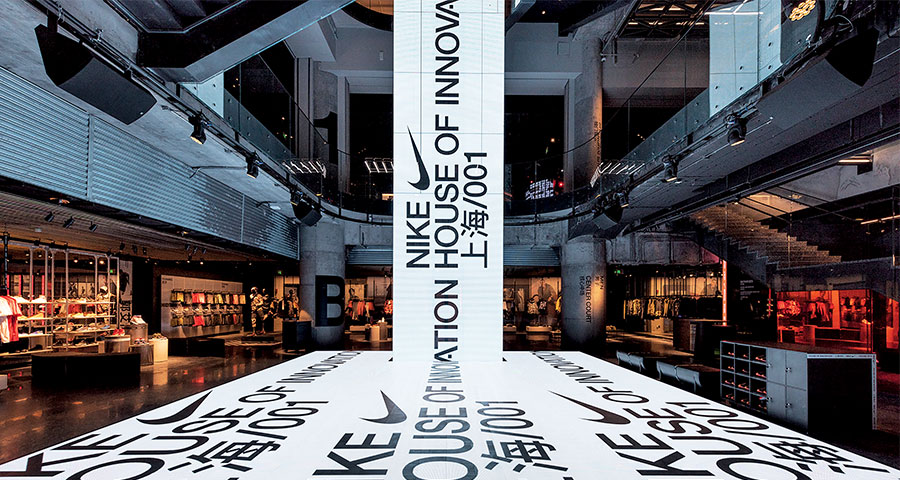 Shanghai 001, as Nike would fondly call its newest brick-and-mortar avatar at Shanghai's Nanjing East Road, is the brand's latest innovation woven across a cross-category, hyper-local, consumer-focused shopping journey.
The interiors of the Nike Shanghai House of Innovation is inspired by the fluidity of sports, created to ignite the next evolution of Nike retail through transformative displays and interactive journeys. The store's exterior also reflects the innovative design: the Nike-exclusive glass creates motion to mirror the movement of athletes, reinforce the angle and power of the Swoosh and represent the iconic aesthetic of Nike Air.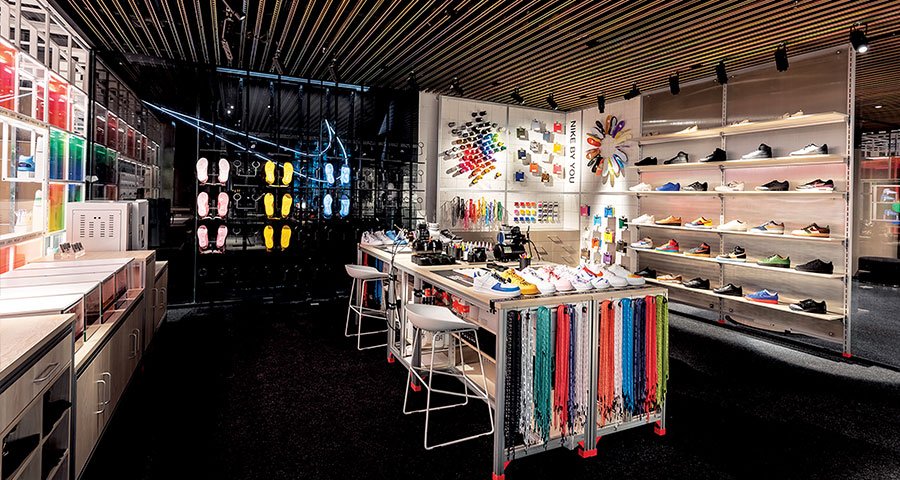 Shanghai 001 continues the hyper-local story by showcasing Shanghai-specific products and gears on its first floor while the other floors maximise the tech interfaces.
At the store's Nike Arena, in the centre of the first floor, shoppers will find key styles and installations — from the Zoom X live to a Battleknit LeBron sculpture — that rotate regularly. At the digitally-enabled "Center Court", they can enjoy speaker sessions, workshops and digitally-led trialling sessions.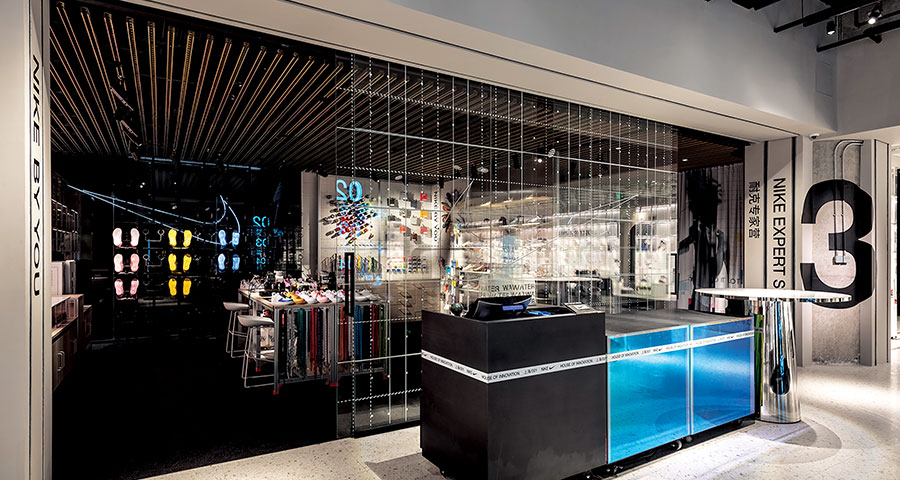 The store concept gives enormous importance to personalisation. Through advanced or in-store bookings, the top floor, Nike Expert Studio, gives NikePlus members unrivalled access to gear up, get styled and get matched with exclusive and personalised product picks in private sessions with Nike Shanghai's most highly-trained store athletes.
At another sneaker customisation area, Nike by You, NikePlus members can have one-on-one sessions with a designer to customise select shoes — adding dip-dye, embroidery and more — and walk away with freshly designed footwear.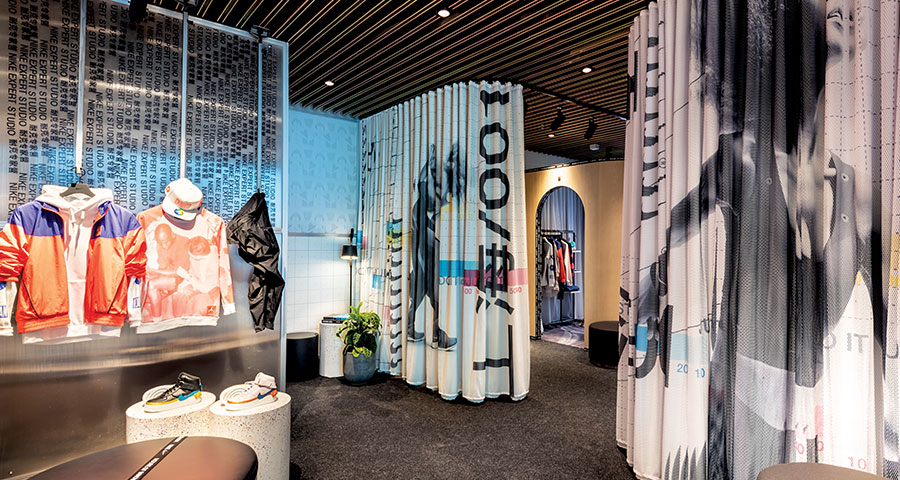 Nike is noted for creating hyper-local, location-specific retail experiences and that's how the brand is leveraging the captured data. Nike by Melrose in Los Angeles has become a reference point on how a brand should marry the digital prowess with brick-and-mortar experience and now comes the House of Innovation.
As the brand has already disclosed their plan to soon roll out its newer New York City Concept, one eagerly awaits to see the divide between online and offline getting even thinner.