OnePlus unwraps minimalism through its futuristic windows
By Retail4Growth Team | Retail4Growth Team | December 11, 2020
The window is exhibited in 27 OnePlus exclusive stores and partner stores (Reliance and Croma) across India.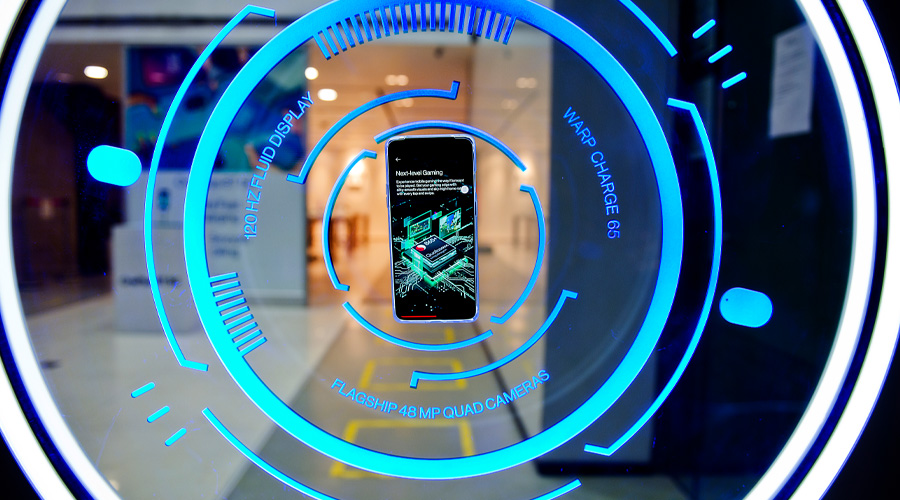 Conceptualised, designed and installed by VM agency, Catalyst Design; the OnePlus 8T window attracts eyeballs as its exhibited in 27 OnePlus exclusive stores and partner stores (Reliance and Croma) across India. The brand aspires to highlight the product USP, keeping in mind the tech leading brand sentiment for community and consumer experience through the minimalistic yet unique design.
Darshana Bala, Offline marketing Head, OnePlus, exclaims, "OnePlus aims to communicate the distinctive features like "Ultra-Fast charging" and "Ultra Smooth scrolling" through the Visual merchandising."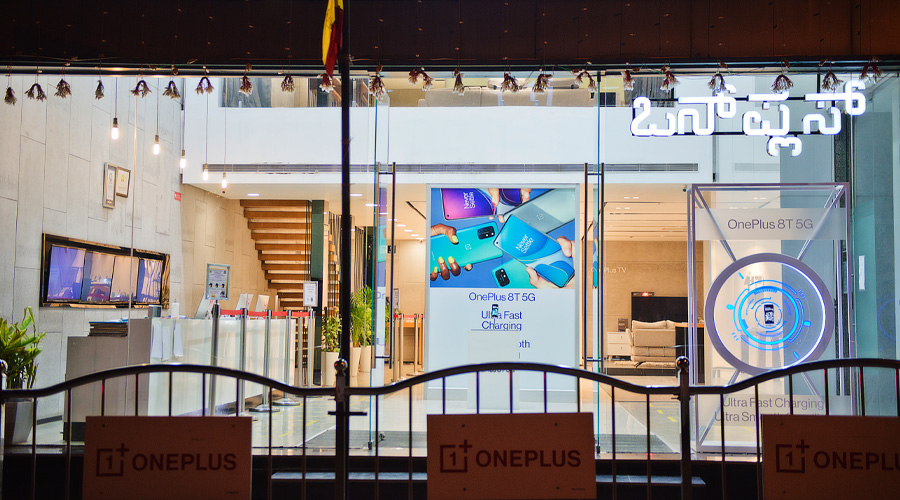 The design is mainly based on the circular-shaped ultra-clear glass that accentuates more than half of the look and feel of the window. The infusion of blue & white LED strip lights in the circular structure elevates the merchandise and its features that are sand blasted on the glass. The use of white colour in the entire unit makes it look pristine and futuristic. To additionally augment consumer experience, there has been an installation of engage pedestal at the landing zone of the stores. The pedestal consists of 4 layers of ultra-clear glass with product features. The perfect amalgamation of white LED light around it shift focus on the product. The merchandise is mounted on a SS stand in the topmost layer to gain maximum attention.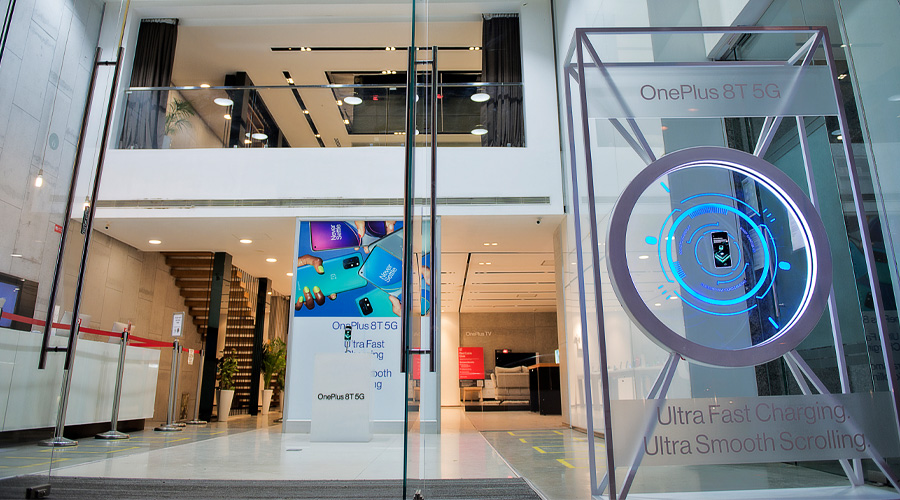 Speaking of innovation, Tim Peng, offline Sales Head, OnePlus, stated, "OnePlus is a tech leading brand and synonymous with innovation. The brand also installed engage pedestals to attain maximum engagement with consumers without losing too much on the design language. Different product features are etched on different layers of glass with illumination to lightly imitate a holographic projection."
The design firm took inspiration from the Futuristic laboratory and Science-Fiction films; combating the biggest impediment of bringing the OnePlus 8T product features into light in a stark and lucid way without overdoing it.