Raas by Kaaj – Display of Exuberance
By Satarupa Chakraborty | October 24, 2018
Spread across 1100 sq ft, wedding wear boutique Raas by Kaaj is carefully designed to amplify the visible store space. Designed by Delhi-based Space Talk Design, it weaves a cohesive story between colour palette and lighting layout.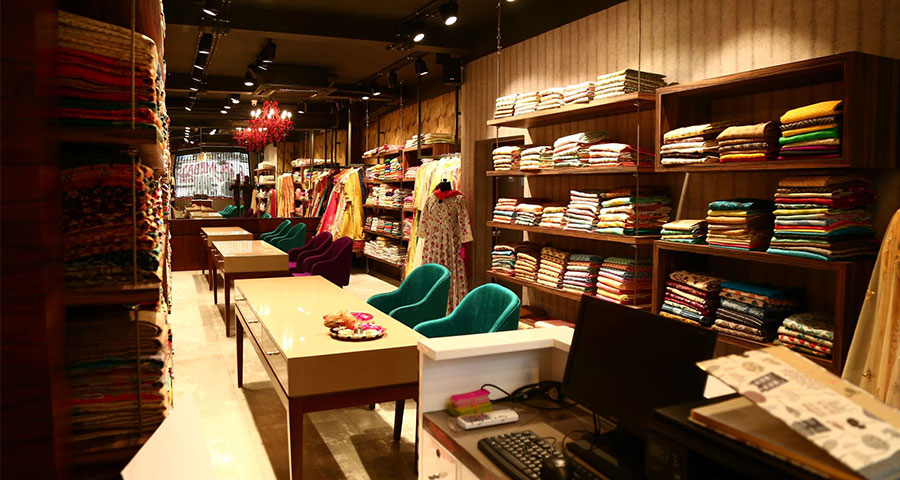 Located in the heart of South Delhi, Raas by Kaaj, a fashion boutique store spread across 1100 sq ft, is designed to showcase a premium wedding section while also maintaining an upbeat and an inviting atmosphere. The space which is a reminiscent of an ex-diamond Jewellery Store, had various misfit elements. To curb these multiple issues, the entire space was first cleaned up and the false roof was completely ripped off to gain height. A new industrial flooring comprising shimmery grey tiles was installed; a changing room was created along with storage space and the walls were repaired for cracks and undulations. Keeping in line with the lighting requirements, an exposed lighting layout has been designed with careful selection of fixtures and colour palette. For the display, a customised wooden shelving system is incorporated in the store which is both light, transparent and also strong enough to withhold the bulk of folded fabrics.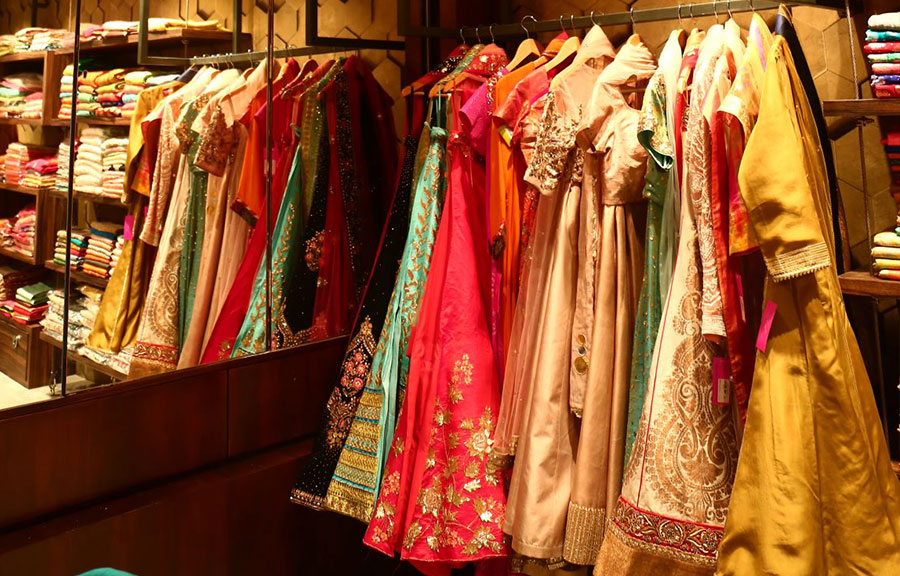 For maintaining the bling quotient of the store, the display counters have a high gloss finish with chairs are clad in silk and a mirror with a 3-dimensional frame, specially designed for this purpose. A red chandelier and metallic finish mannequins complete the look of the store.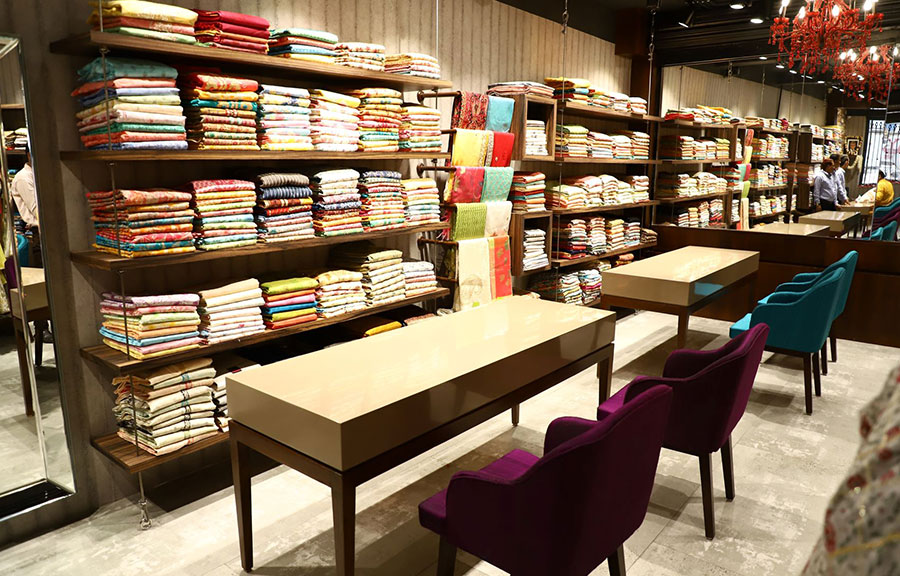 Design: Space Talk Design
Lighting: Jainsons Lights
Furniture: Display and shelving systems: Made in house by Space Talk Design
Wallpapers: Marshalls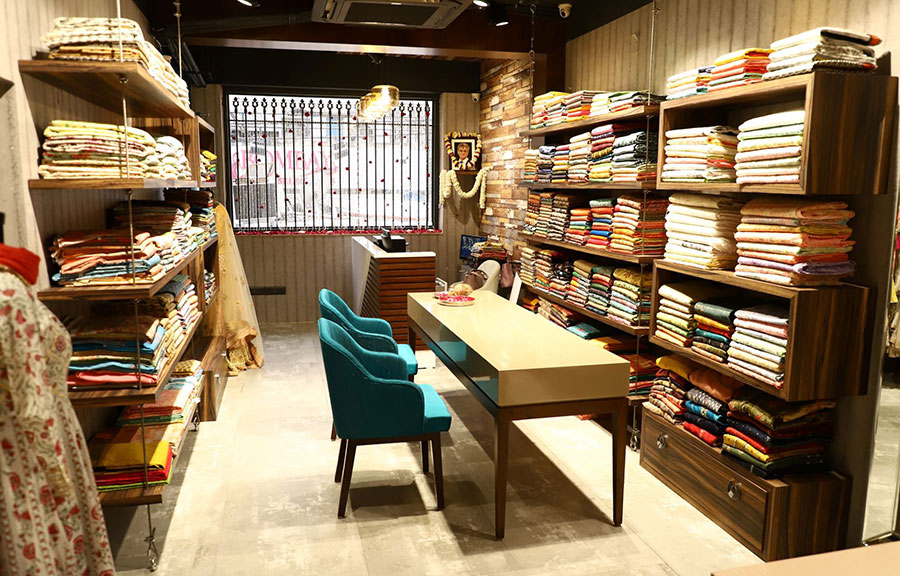 Similar News
Ogaan opens its sixth store in Delhi with a cuarted wedding collection.
The store has a very minimalist yet chic look and feel.
With its roots in the small town of Navsari, Wedding is a dream project come true! Retail Yatra unveils this success story in its Surat journey.