Recycled, minimalist & festive
By Retail4Growth Bureau | October 20, 2022
This Diwali window by John Players is an example of how recycling the prop elements is not only an eco-friendly way of doing up a window but also helps reduce cost by 50%, while retaining the festive look and feel.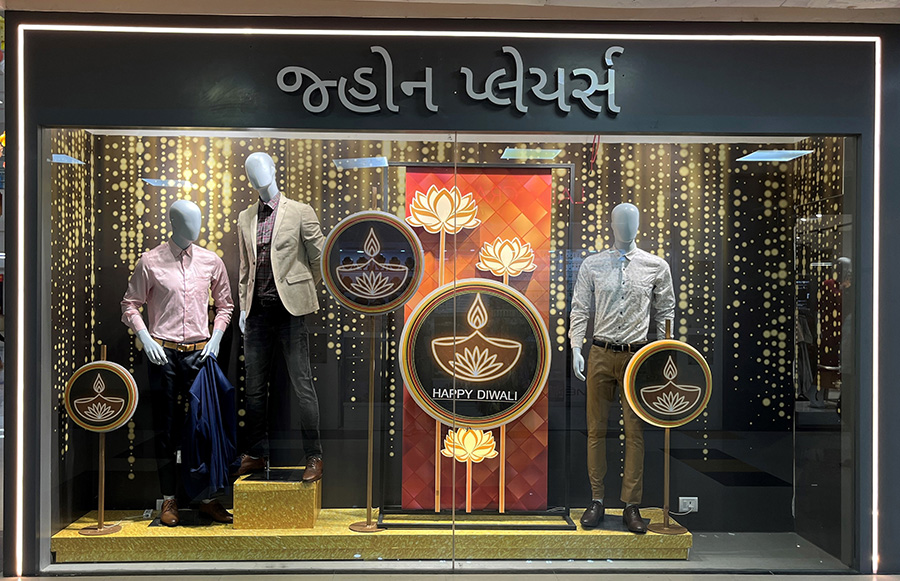 Diwali windows are the rage of the season. To do full justice to the spirit of Diwali, brand John Players from Reliance Retail's Brands Out stables has created this window to elevate the shopper's mood and grab attention.
Designed by the in-house team of Brands Out, the idea here was to reflect the brand motto of being simple, modern & minimalistic. As Unni Augustine, Head - of Visual Merchandising, shares, the key focus was to keep the design grand but simple. He adds, talking about the recycling process that went into the window concept, "What is unique about this project is the recycling process that was involved - right from Durga puja / Dussehra/ Navratri windows right through to the Diwali windows, making these windows eco-friendly. We believe in hands-on work and striking a balance in the use of materials and thus being responsible towards the environment."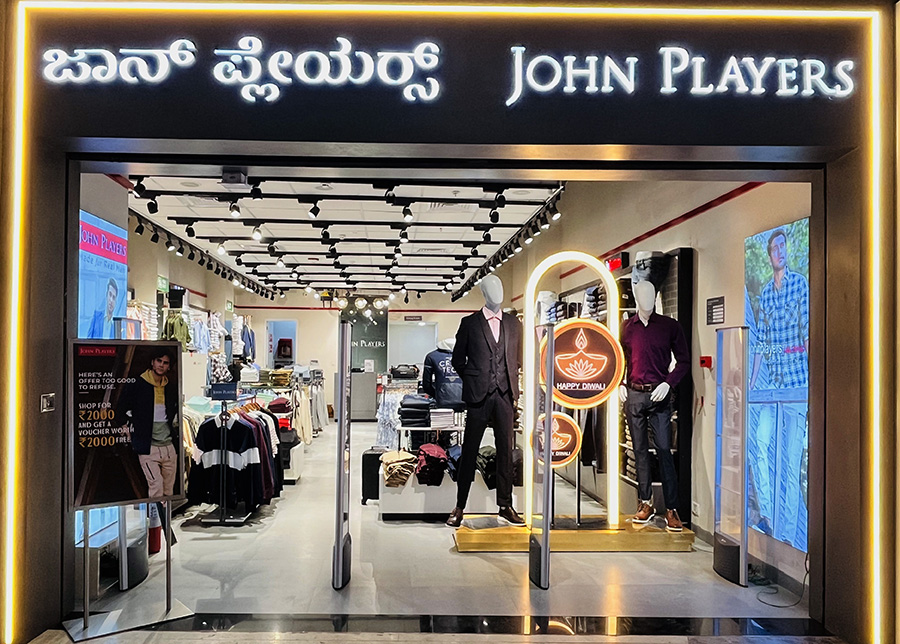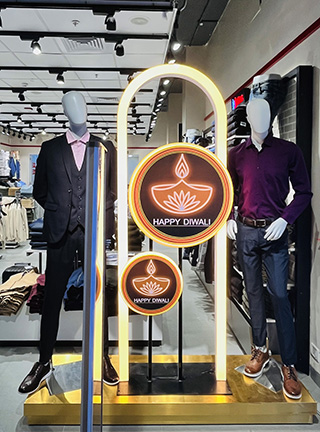 Regarding the budget, Unni informs that thanks to recycling of a few elements of the window from the last season, the cost was effectively cut down by 50% per window, without compromising on quality & finish.
Festive shades of gold in different hues with a floral backdrop, large-lit Diya props, lotuses, and lit arches are the key to the display. The brand partnered with different agencies for the execution of windows – Varnn Inc for the South region, Krishna Enterprises for West Region, DJ advertisement for East & Classic Digital & 2G for the North. The Diwali concept has been introduced across 60 company-owned & franchisee stores in the country.
Project Credits:
VM Head – Unni Augustine
Creative design – Aarti Shankar
Merchandise Styling –Sona Singh, Neena Raj, Sugandha Sharma & Mushtak Shaikh