Samsung launches Executive Briefing Center in Gurgaon
By Satarupa Chakraborty | September 14, 2017
Samsung launches Executive Briefing Center in Gurgaon The 9000 sq ft EBC will feature the experiences of its whole portfolio of B2B products ... View More
The 9000 sq ft EBC will feature the experiences of its whole portfolio of B2B products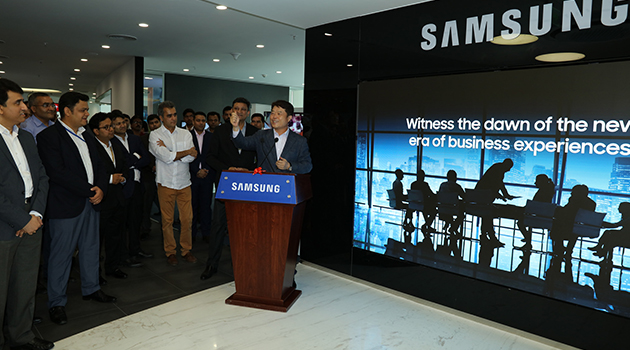 Samsung India has launched its swanky new Executive Briefing Centre, a 9000 sq ft first-of-its-kind experience centre at its headquarter in Gurgaon. It is designed to be one-stop destination for all of Samsung's top-of-the-line products and services as well as enterprise offerings available in the country.
The 9,000 sq ft Executive Briefing Centre at the Samsung India headquarters in Gurgaon showcases Samsung's cutting edge technology and solutions for segments such as retail, transportation, manufacturing, air conditioning, education, smart homes, gaming and virtual reality, government and also banking, financial services and insurance sectors.
HC Hong, President and CEO, Samsung Southwest Asia, told, "We are experiencing robust growth in India. But numbers are not as important. More important thing is that we are the most trusted brand in India, loved by Indians."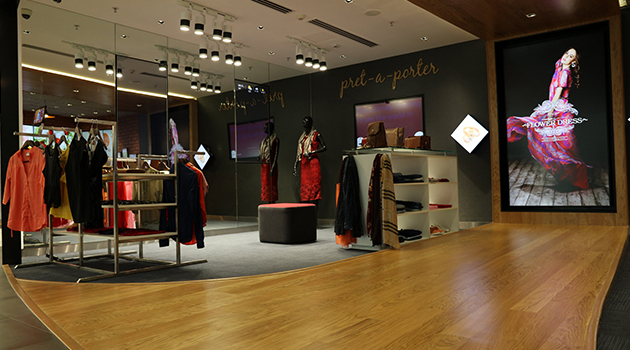 Hyesung Ha, SVP, Enterprise Marketing Group, Samsung Electronics said, "This is very significant for us and it is more meaningful for me personally because B2B is a journey that Samsung embarked on many years ago and our vision continues. By 2020, which is not far from now, we want at least 30% of our business to be in B2B," she said.
At the Executive Briefing Centre, enterprises can witness how innovative devices including product and mirror displays for retail zones, complete restaurant management systems with NFC tag readers and queue management systems for quick service restaurants among many others can empower them to be more productive.

The Executive Briefing Centre also features products like Galaxy Tab IRIS in the fields of healthcare and education, self check-in and entertainment options for airlines, digital catalogues, Virtual Reality solutions for different businesses and Samsung's commercial air-conditioning offerings, QLED and the Frame TV, the 360 degree sound bar, robotic vacuum cleaner and high-end refrigerator and washing machines etc.