Shaze – Weaving A Lifestyle Story Around A Bird's Nest
By Satarupa Chakraborty | August 31, 2018
Shaze's luxury window at their flagship store at Aerocity, Delhi draws huge inspiration from the modern progressive nature and creates a 'wow' effect with a VM story woven around a hummingbird's nest.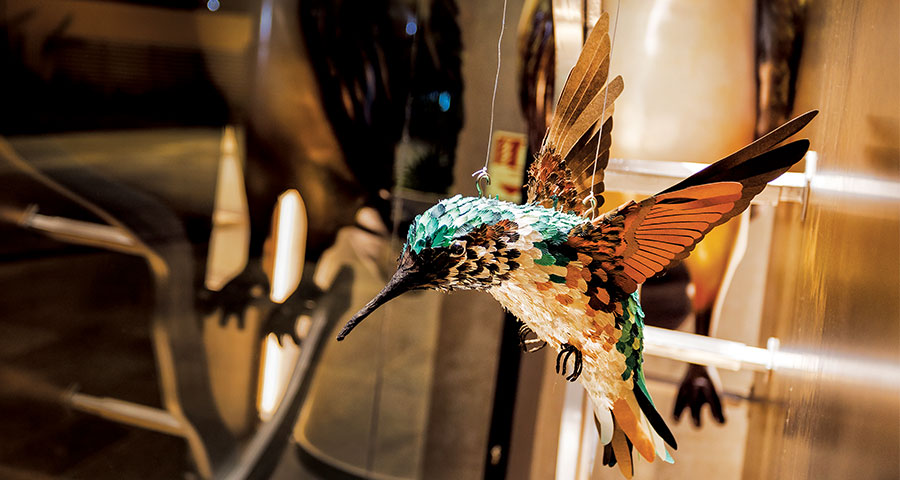 Lifestyle and accessories brand Shaze, much like their eclectic merchandise line, chooses an unconventional story of a bird's life with an intent to bring luxury lifestyle into their VM scheme.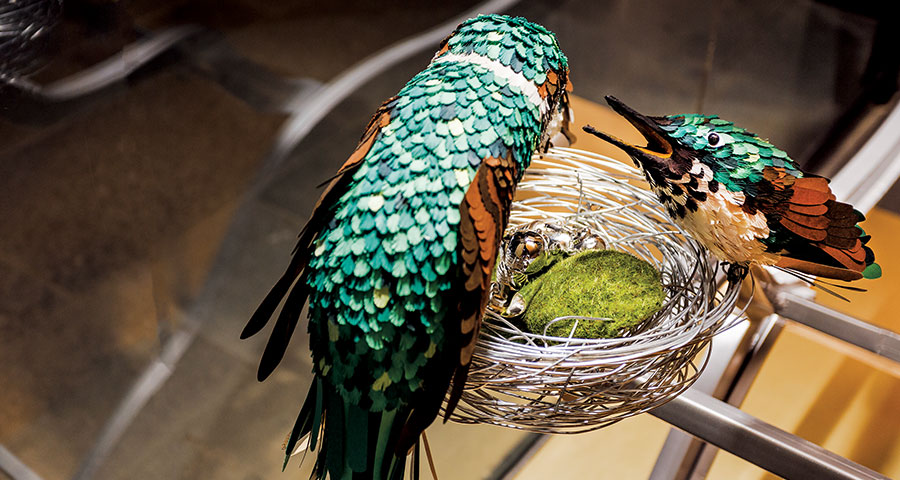 Although flora and fauna are the buzzwords in the world of VM, the window takes a different version of re-creating a VM story through the progressive modern nature. With "lifestyle" as the pivot point of the story, Shaze chooses the lifestyle of a hummingbird to narrate through materials, props etc. Aimed to create a 'wow' effect, the window stays away from promoting merchandises while focusing on the narrative of lifestyle -- luxury in connection with wildlife and natural objects.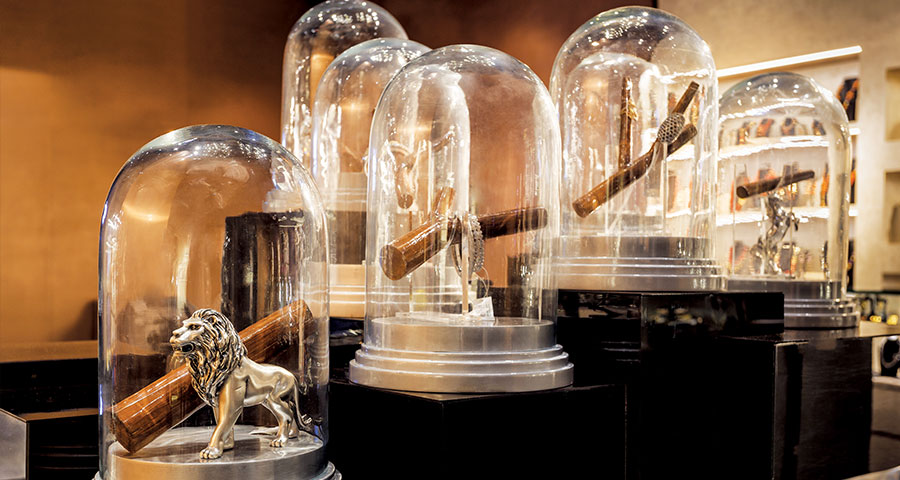 Champagne gold laminate has been used to create the background of the main window, against which a big hummingbird made of fibre sits with glass jars etc. Shiny materials, artefacts in the window and in-store VM stretch the same story of luxury and lifestyle, which also echo the brand ethos. Digital screens add to the 'wow' effect at night time.
Window design: Few Steps Ahead, New Delhi