Shoppers Stop - Sonnet of the summer
By Susmita Das | March 14, 2013
In order to harmonize with the arrival of the summer, Shoppers Stop unveiled a vibrant spring-summer window campaign done in a vivid floral theme.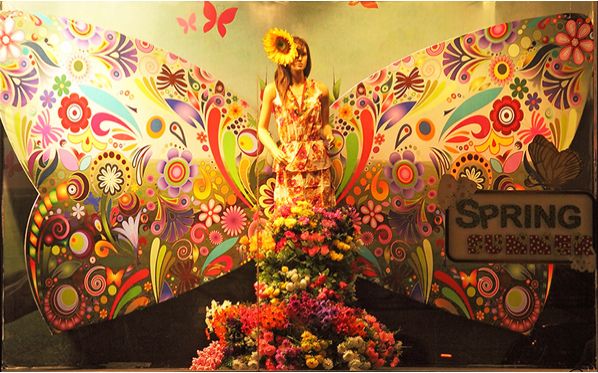 With a burst of colour, the window comes alive with flowers and leaves which is coupled with colorful casual wears complementing the summer mode.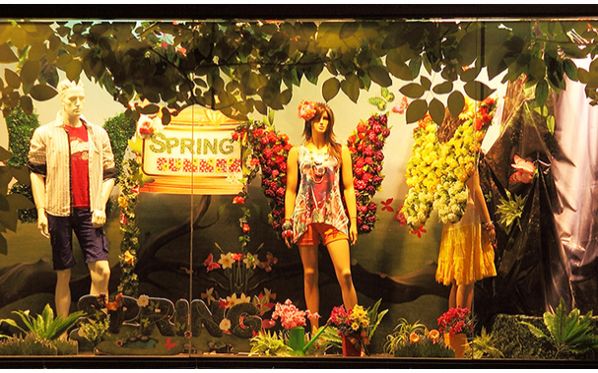 The spring summer theme is displayed in a garden setting complementing the mannequins sporting an informal fashion statement.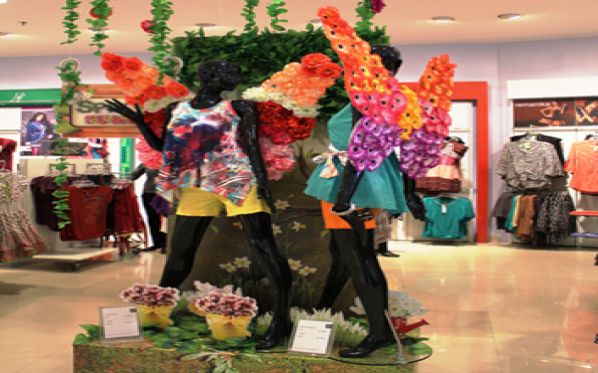 The floral theme is extended in-store and interpreted in a focal point in the casuals department.