Steeped in the flavour of old world charm
By Retail4Growth Team | June 01, 2021
Designed by reD, Flemingo International's flagship store and cafe, Cococart, located in the Fort Area of Mumbai is a nostalgic tribute to Colonial architecture.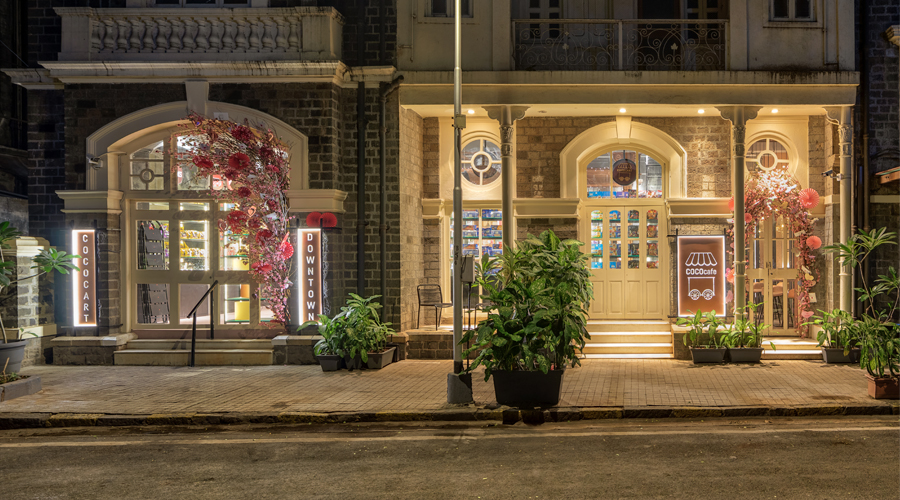 When Flemingo International approached Mumbai based design house reD to build their flagship store Cococart in the the Fort area of Mumbai, the idea was to blend seamlessly with the iconic heritage ambience of the neighbourhood. The design team took inspiration from the colonial language of the street and the façade of the building to create the interiors of the store and dessert cafe, which sells international chocolate brands .
The character of the space was preserved by retaining the entry doors and the heights were enhanced by doing away with the old false ceiling. The thick load bearing walls had beautiful old windows with arches, which were highlighted by building the typology of the storage units around their shape.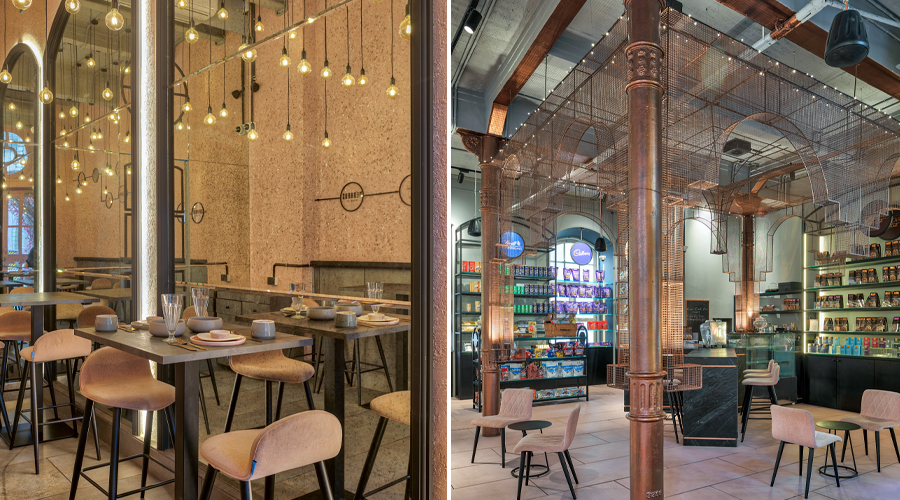 The four wrought iron colonial columns right at the center of the store were used to create a central Gazebo like space. Though made of modern metal mesh, the Gazebo had patterns that were a tribute to the elements of the dated architecture of the neighbourhood. This was meant to be the focus area, where customers can be served some of the most delicious coffee while they wait for their chocolate hamper to be packed.
The use of antique mirrors in the café in the arched form enhances the visual depth of the space , making it look larger. This, coupled with the sea of ceiling hung tungsten bulbs, adds to the charm and charisma of the space.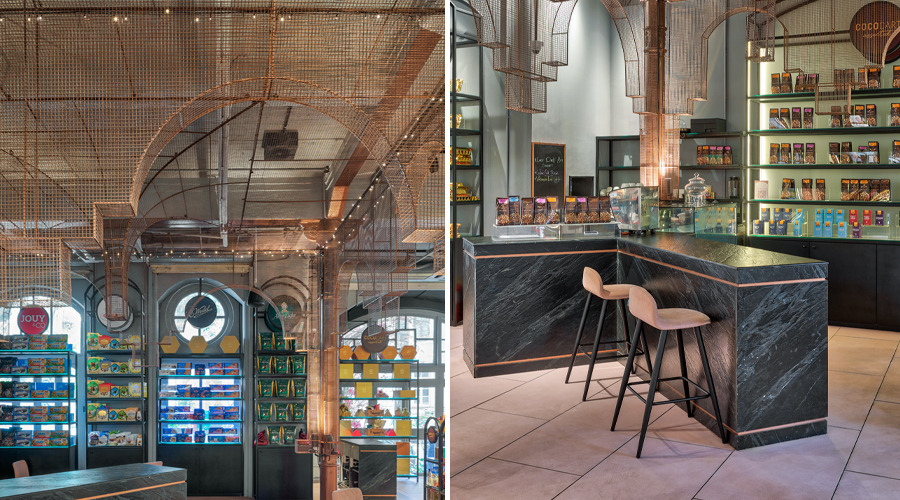 Speaking about the project, Ekta Parekh, Partner - reD, says, "This is a project that has been very close to our heart. It was conceptualized and executed thorough the thick of the pandemic, but spoke about bringing that much needed smile on everyone's face through the world of chocolates."