Taiki – Adding a minimalist flavour to urban aesthetics
By Retail4Growth Team | January 17, 2019
PAN Asian restaurant Taiki in Bangalore is a statement in optimal usage of space, while incorporating all the functional and aesthetic elements of space design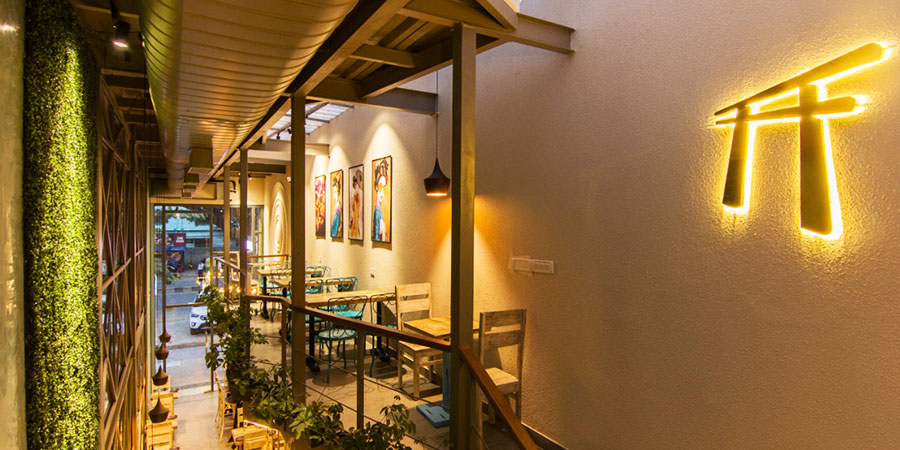 Taiki Restaurant, located at 100FT Road Indira Nagar, Bangalore, and spread across 1150 sq feet is all about making the best use of available urban space while conforming to design aesthetics and using a simplistic approach.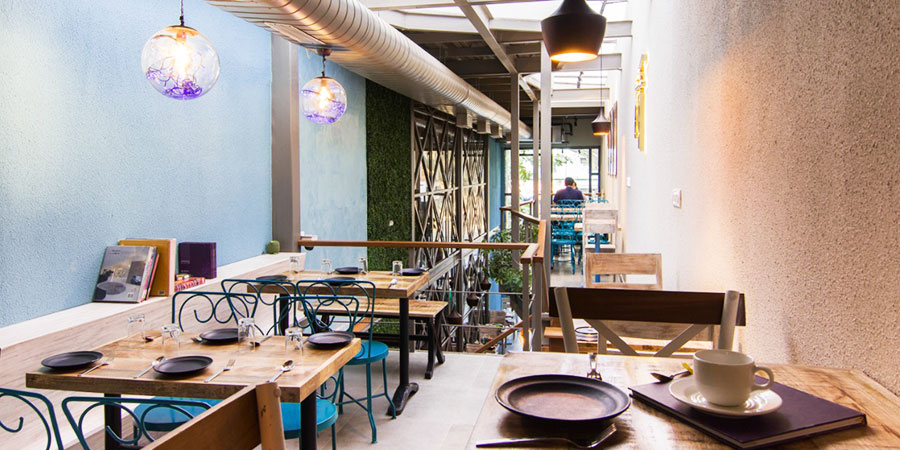 Designed by Acme Designers, the restaurant posed an architectural challenge that is typical of any urban setting, which was to make the best use of the available infill space in the city. In this case, the available space was narrower than a driveway and located between two commercial buildings. The architects worked around the challenges by going in for a simple minimalistic look on the outside, while using skylight to let in plenty of natural light inside. The interior layout has been designed in such a way that it lends a spacious feel.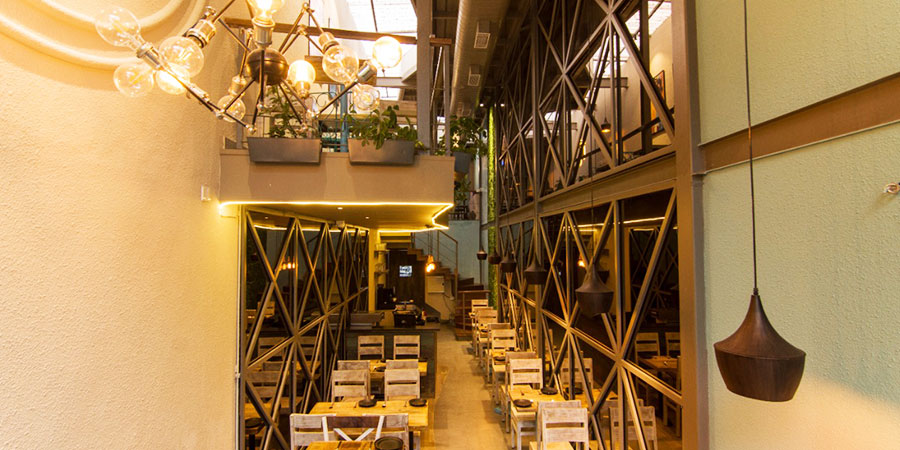 As Acme Designers said in a statement, "Minimalism is stripping down everything to its essential quality and achieving simplicity. it doesn't mean designing the structure without any sort of ornamentation but all parts and details are considered as less as possible to a stage where nothing can be neglected further to improve the design."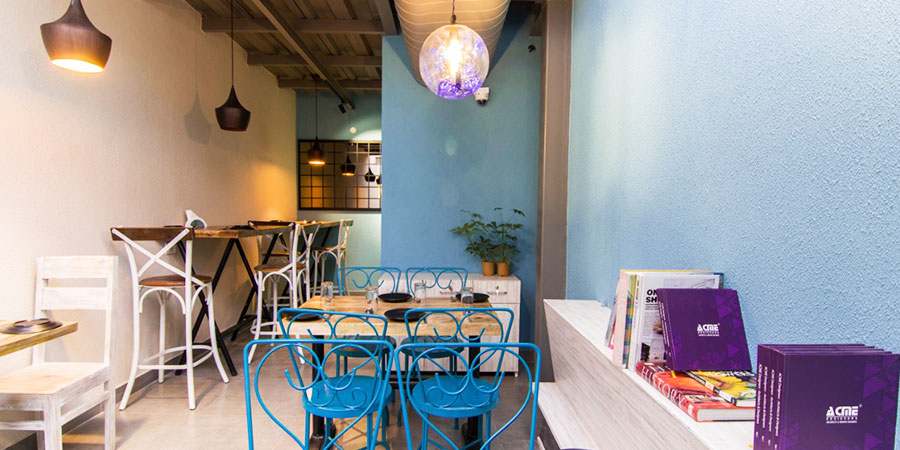 This is reflected in the restaurant design. A simplistic approach using bright colours and a glass front facade helped in ensuring that the interior doesn't feel too cramped or tiny and instead gives a roomy feel. With no possibility for windows or any other openings for natural light, a huge skylight has been created and covered by translucent sheet to let adequate amount of light enter inside. It also helps in enhancing the beauty of each element that has been used in the interiors.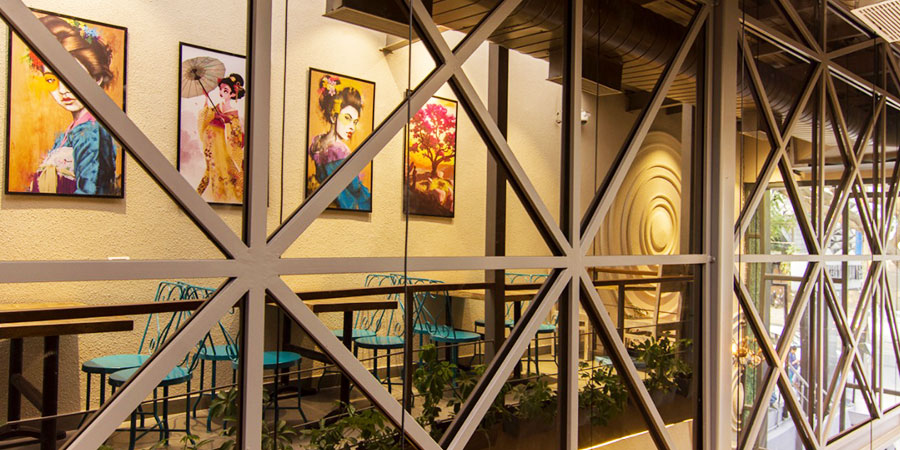 Creative use of mirrors further adds depth and visual appeal to the space, besides reflecting the natural sunlight throughout. The eye-catching green wall used in the interior and exterior adds just the right touch to soften an urban environment made out of concrete and bricks. The dash of greenery also enhances the aesthetics of the structure.
Interestingly, the restaurant is also a completely steel readymade structure and this helped in the speedy completion of the site work. Given the narrowness of the site, the steel structure also helped in achieving column free space and helped in making use of the entire ground space without any obstruction. It is also reflected in the way the mezzanine has been suspended from the ceiling.
Similar News
The 2065 sq ft, themed restaurant in Chandigarh is designed by Delhi-based architectural firm Group DCA.