Tanishq presents 'Crafts of India' at flagship store
By Satarupa Chakraborty | October 03, 2018
Tanishq organises a unique in-store marketing event at their South Extension. Delhi outlet to connect their customers with the artisans (Kaarigars) in a 'haat' like ambience.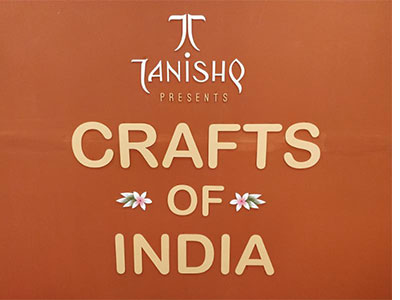 Leading Indian jewellery brand, Tanishq, recently organised an exclusive event, 'Crafts of India' that celebrates the journey of their exquisite products from the designer's board to the brand stores. Organised at the flagship store in South-Ex, New Delhi, the event demonstrated Tanishq's commitment towards differentiated design, superior quality and exquisite craftsmanship.
Tanishq's unique 'Crafts of India' event is inspired by the age old 'Chudi-wala' concept. The idea is to recreate the look and feel of the traditional 'haat' where everyone would come together and be merry. One of the most integral parts of these traditional haats was women shopping for chudis (bangles). The excitement of choosing the perfect colour or design that would go best with their different outfits brought ladies together. The 'Crafts of India' event is a way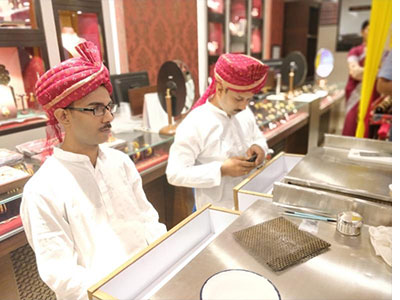 for us to take our customers back to the old-world charm by creating a nostalgic experience.
Tanishq has consistently focused on celebrating the diverse art forms in jewellery design and presented them to consumers with a unique Tanishq touch. The 'Crafts of India' event narrated this philosophy through an immersive experience. Hosted by two kaarigars, specialising in Kundan and enamel craft, the event effectively demonstrated the workmanship and precise handy work that goes into designing and making of Tanishq jewellery.
Sharing his insights for this, Sandeep Kulhalli, Senior Vice President, Retail and Marketing, Tanishq, stated "At Tanishq, since our inception we have always been very conscious of our design philosophy. It has been our constant endeavour to offer our discerning customers with jewellery that matches their unique sensibilities and have curated collections accordingly. The kaarigar workshop was our way to narrate Tanishq's commitment to design through an immersive experience. We wanted to build an event that will help our customers to experience first-hand the hard work and precision that goes into every ornament that they adorn. The response we received from them has been phenomenal and we are looking forward to creating more such interventions."