V-Mart goes all tricolour to celebrate Republic Day
By Retail4Growth Team | January 27, 2020
V-mart executed a concept of "Hastkala" (literally means Handmade) to commemorate the 71st Republic Day.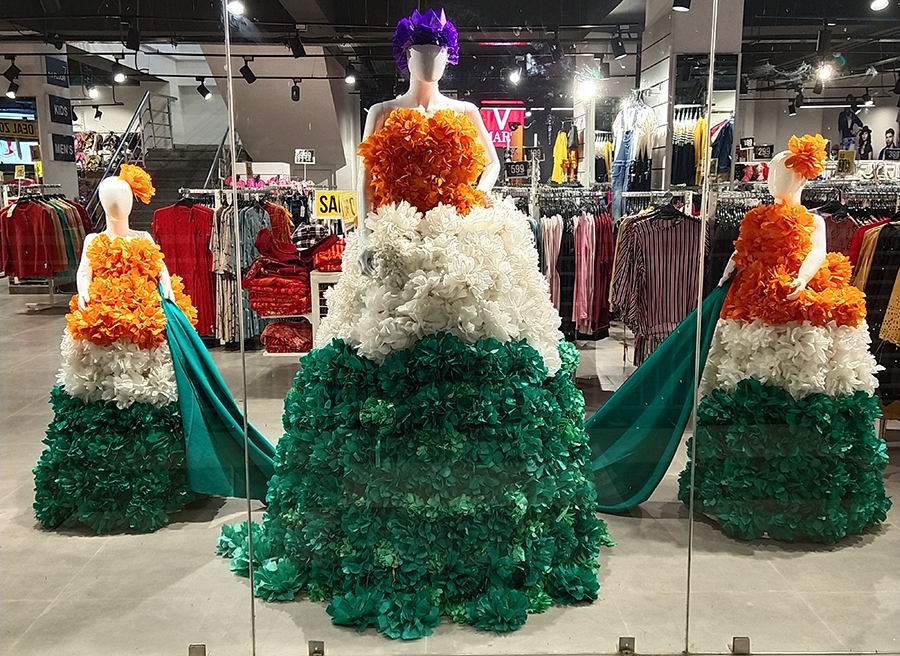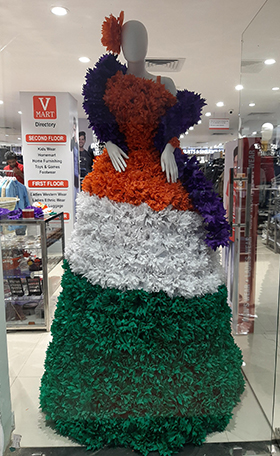 On the occasion of 71st Republic Day, value fashion retailer V-Mart Retail decided to celebrate this national festival in a unique way.
To commemorate the grand day, the retail chain company decorated its windows as well as the store's centre with mannequins dressed in tricolour paper.
"A workshop was organized before to train the team on Hastkala and to discuss what all skills they have to harmonize the complete function. The craft work took different small and tricky steps to reach this beautiful outcome. Teamwork played a crucial role in this whole process as the employees divided themselves in different teams," the company said in a statement.
Abhishek Kumar, Asst. Manager (VM), V-Mart Retail, said in a statement, "Teamwork played a crucial role in this whole process as the employees divided themselves in different teams. One team created the base structure, one team made thousands of paper flowers, one team dedicated themselves to make the base layer of garment with old newspapers. The final step took place by a team who has to conform all the paper flowers in a dress by stitching them all together and placing them on mannequins."