V-Mart reflects happiness with its window designs at rock-bottom cost
By Retail4Growth Team | Retail4Growth Team | January 05, 2021
The simple and sleek window portraying the holiday season was executed throughout stores at an average cost-effective budget.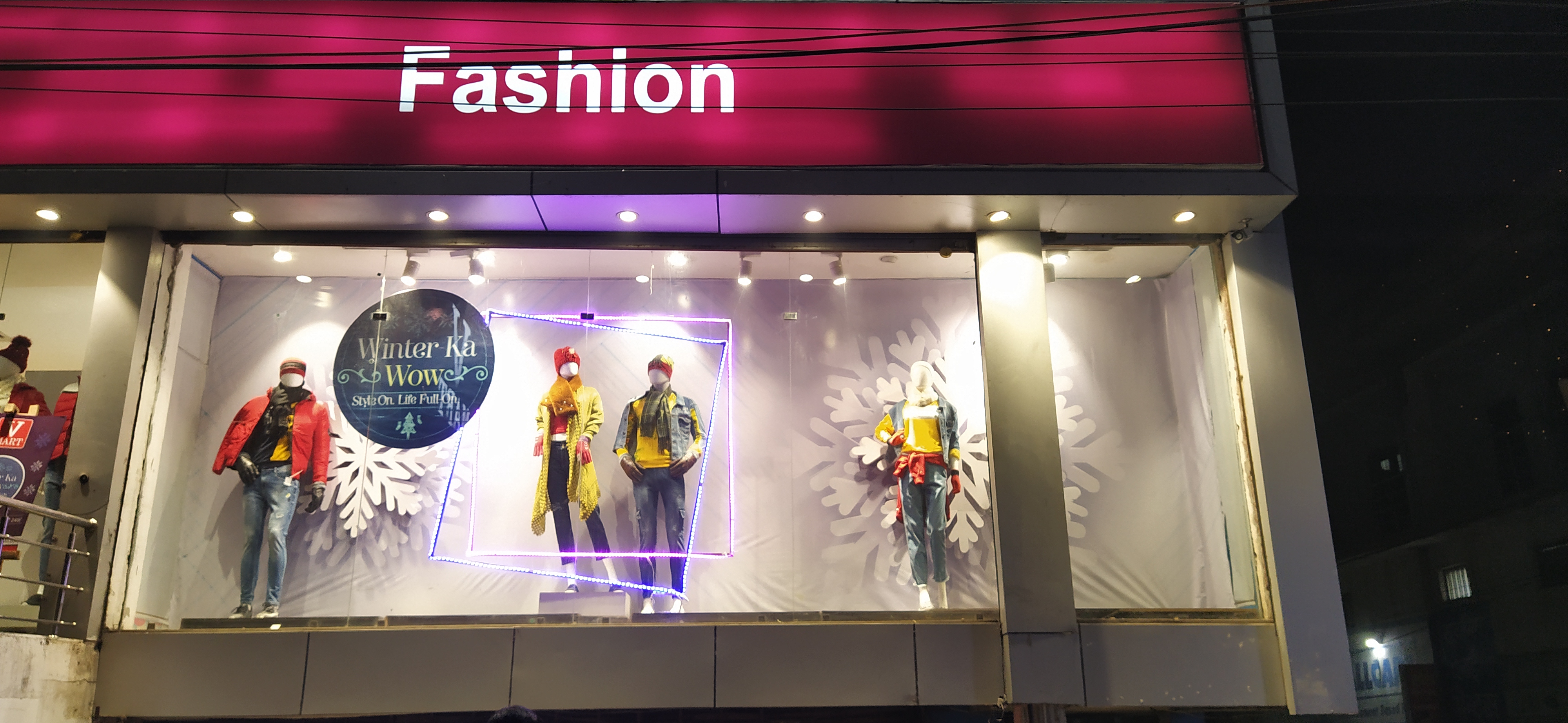 The Indian family fashion store, V-Mart unveils its new windows as it goes through a holiday makeover. The brand ensured that their displays spoke about the bygone unprecedented year while also appropriately sparking some much-needed happiness.
Adding to the newly done look of the store, Vineet Jain, COO, V-Mart Retail Ltd. Said, "While everything around reflects the circumstances we are in, it was essential to bring a balance at the end of the year. People are looking for a little escape and our windows, deal zones and aesthetically placed mannequins can give them that. This is the time of the year when everyone looks for gifting, trendy winter staples and party wear. From atmosphere that smells snowflakes to decorated with bright winter colors, Christmas trees and lights, the store is dolled up to sync in with the ongoing festive season. We have also taken priority in ensuring that necessary precautions are taken for our customer's safety."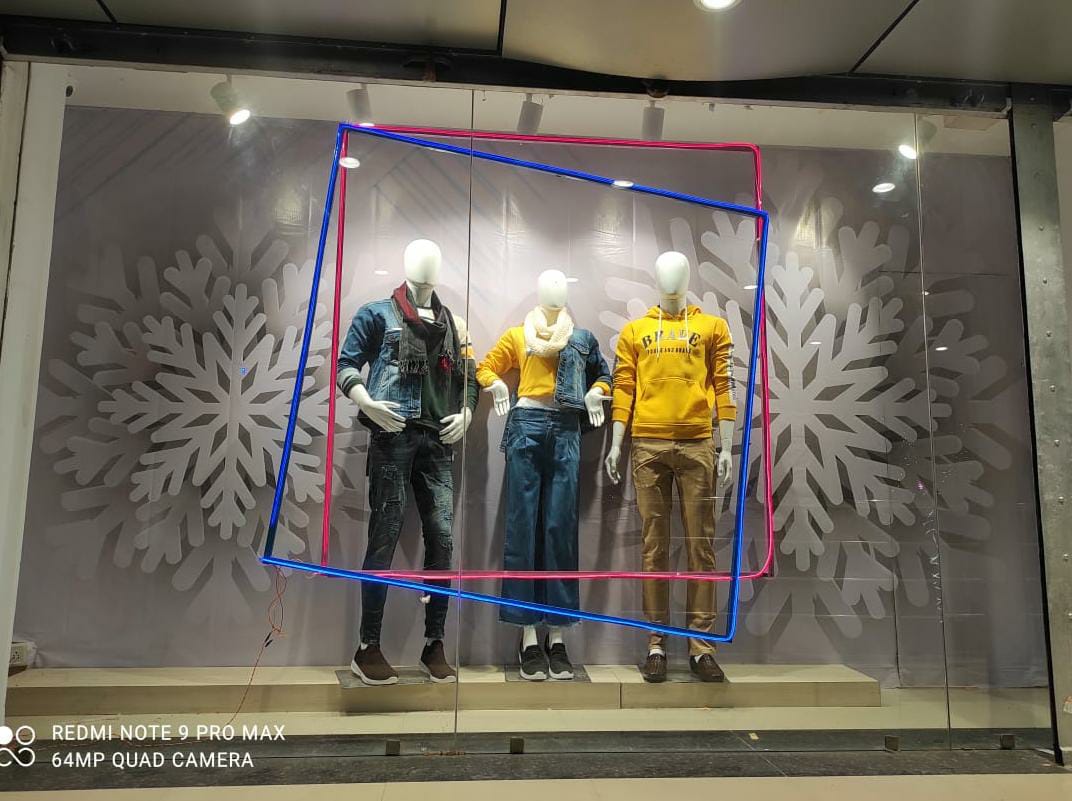 The pensive utilization of pocket friendly materials like Flex, MS frame and reuse of sun board and Diwali lights; have cut down unnecessary costs while adding an elegant and rich look to the window. The subtle and minimal colour palette used in the background of the window, perfectly contrasts with the bold and bright hues of winter collection displayed. The white ceiling lights balances the look and feel, thereby justifying the beauty and significance of all the colours used in the display.
The VM team has set a classic example of 'Atmanirbhar Bharat' by executing everything locally and reusing materials in a creative manner. It successfully coped up with internal challenges related to material and vendor availability at some points; giving it a sustainable yet attractive approach within a cost-effective budget.
Team Involved:-
Kavita Singh (VM HEAD)
Concept Designer- Varun Dutt, Shiv Choudhary
Execution head- P.S Mukharjee with Regional VMs