Van Heusen shields emotions through its revolutionizing designs
By Retail4Growth Team | Retail4Growth Team | November 12, 2020
The anti-viral window design is executed across 150 stores in India.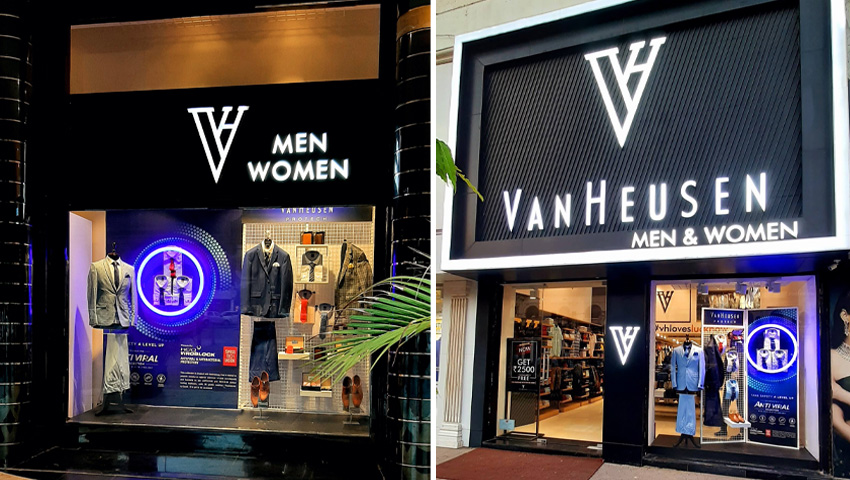 Van Heusen, premium formal wear brand, unleashes their latest window design as they tiptoed towards the 'new normal'. The window aims to safeguard viewers emotions and attract more footfalls under the label of 'Anti-viral Protection'.
Akash Ashesh, General Manger and VM Head, Van Heusen, stated, "As the country grapples with the Covid-19 pandemic, anti-viral fabric seems to have become the buzzword in the textile industry. Industry players said that technology for anti-viral or anti-microbial textiles existed even before the Covid-19 pandemic and was being used largely by doctors and health workers in hospital settings."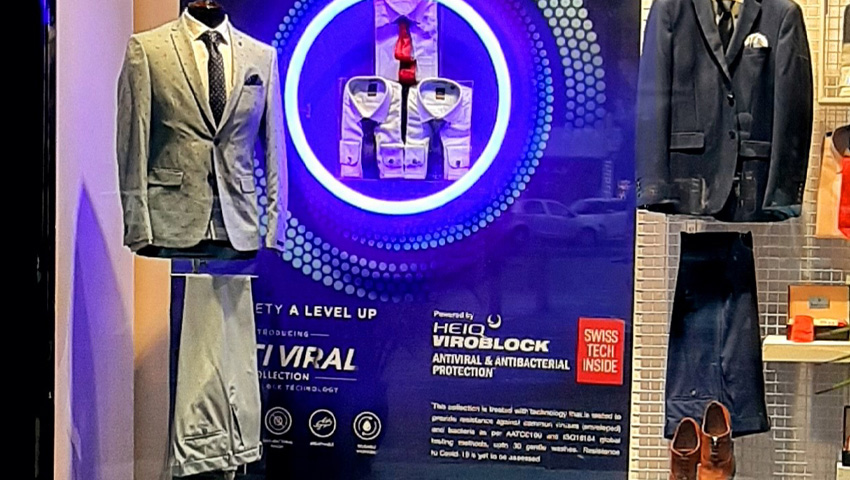 Speaking about the materials used in the execution, Manish Sharma, Assistant VM Punjab, Van Heusen, mentioned that "The design is implemented using Mild steel mesh, sunboard, metallic vinyl and acrylic tube to intensify the elements inside."
The infusion of a dark blue colour tone blends well with the company's objective and adds dramatic effect to the elements kept for display.
"Making the light ring was the biggest challenge because of budget constraint and tight deadlines, the concept was to have a gas filled tube light feel ring, but due to the restricted budget and timelines, we only managed to do acrylic ring and tried to give the feel by acrylic heat molding techniques and led lights inside," added Rakesh Jha, Assistant VM, UP and UK, Van Heusen.

Amidst all budget constraints and other shortfalls, the VM team along with the support of Markadgrafix, smartly managed the installation and came up with a marvellous window design which is exhibited across 150 stores in India.