Vero Moda – Melody of Marquee!
By Satarupa Chakraborty | October 23, 2018
Vero Moda announces their Marquee Collection, a special range of occasion wear, with a special window and in-store VM that derives inspiration from music, thereby adding melody elements to the scheme.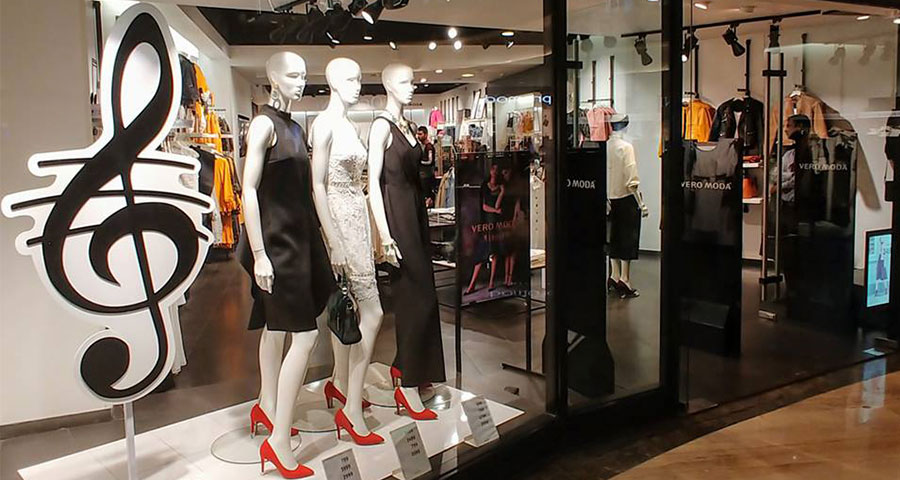 European fashion brand Vero Moda has recently announced its special Marquee Collection with a series of specially-crafted window and in-store VM to denote two key collections – Ebony Ivory and Amber Sapphire. The VM scheme uses grey and darker flooring along with a simple white base of white tile that can be assembled in all stores, irrespective of the window sizes.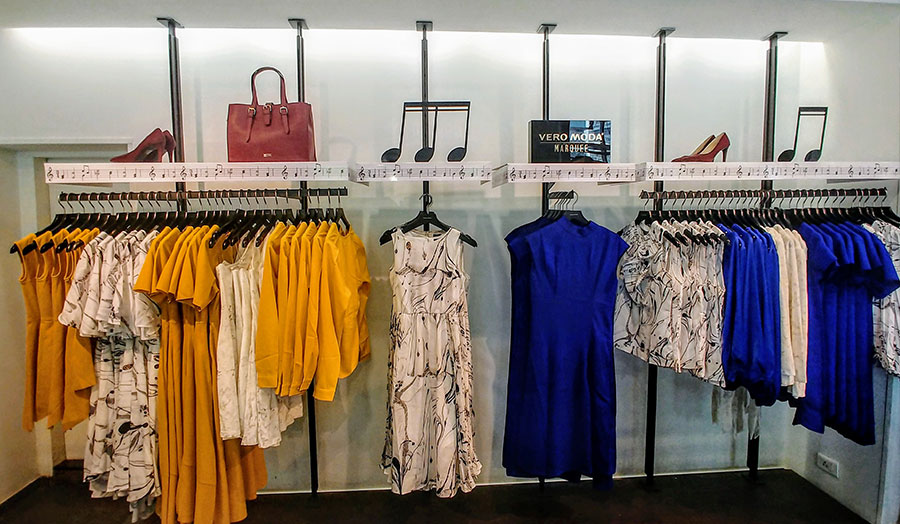 Musical references plays a pivotal reference of the scheme. While acrylic music notes add movement on a static ambience along with our mannequins, while the support structure is a metal stand that carries the music score at an eye level. The treble clef has been enlarged adding drama and a higher visual impact on customers as the same is clearly visible in the collections in display.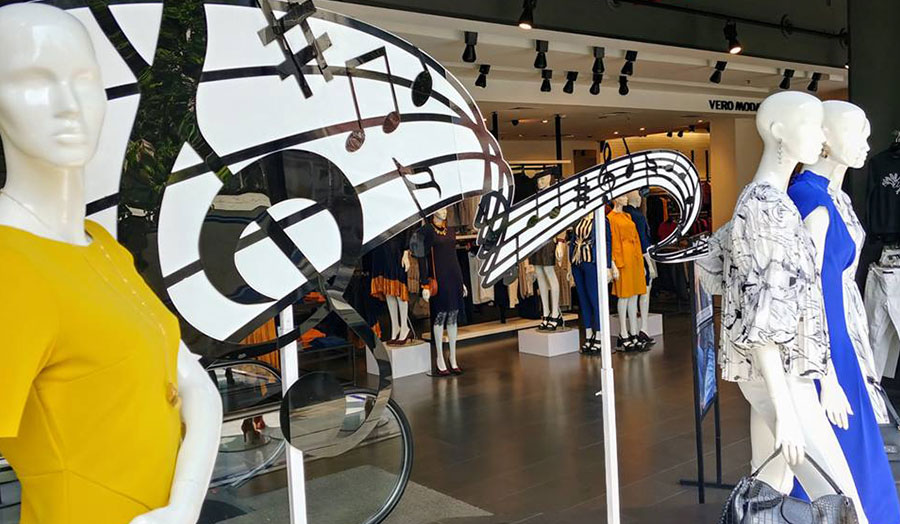 To identify the Marquee collection among the different windows and main collection of Vero Moda, an acrylic logo has been added on the floor base with an oblique direction in black and gold. To finalize and frame the display area, a black border in acrylic has been added for Ebony Ivory and a blue for Amber Sapphire.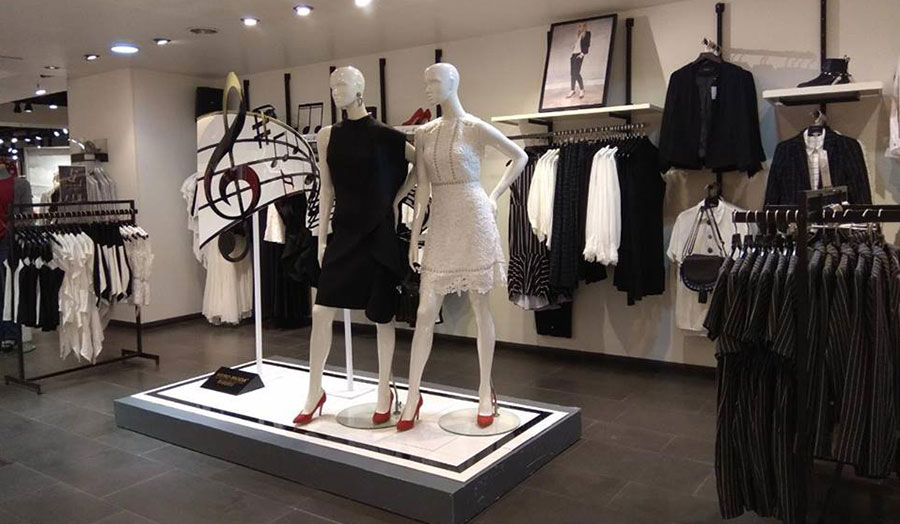 As part of continued in-store VM, cover paper shelves have been added with a print of a music score and 3D single music notes in acrylic along with the standing brand logo were added to give some animation for the boutique layout wall display that we created.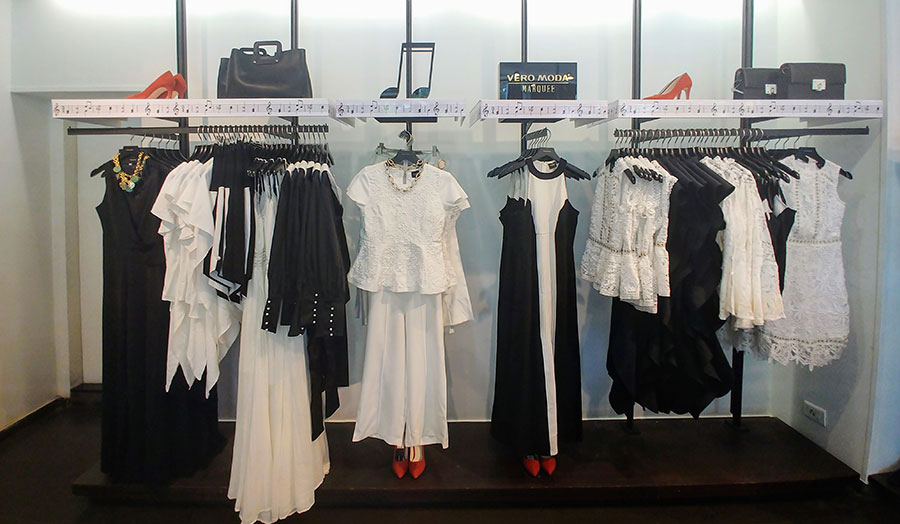 Execution: Brandmela