VM&RD Retail Design Awards 2016 : Abhishek Gupta Flagship Store; Studio Lotus
By VJ Media Works Team | September 10, 2016
Indian Fashion Apparel – Specialty Store, Project : Abhishek Gupta Flagship Store; Winner : Studio Lotus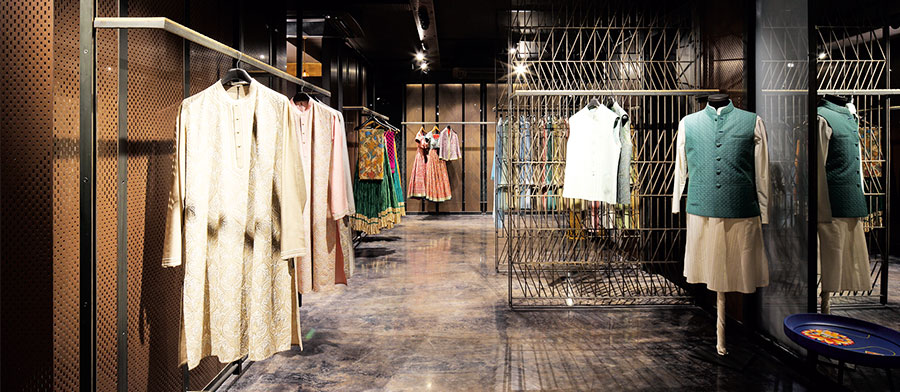 The concept of the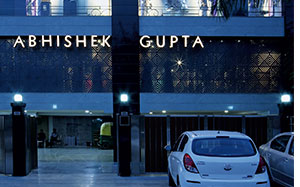 1800 sq ft Abhishek Gupta Flagship Store embodies his approach in creating signature styles that are contemporary yet deeply rooted in Indian craft. Programmatically, the space captured the dual purpose of showcasing two separate product repertoire - the fashion collection and his line of exclusively engineered state-of-the art sound systems through a 'Listening Room'.
The perforated composition of these patterns alters in scale, opacity and is applied selectively over mirror and glass to generate the effect of a 'moire'. The multiple layers bring in visual drama and a play of light while binding the space.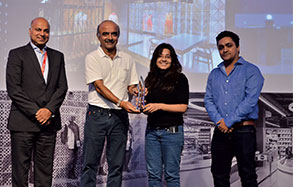 The changing light levels, from morning to night, shift the dynamics of the space keeping it in flux. The pattern has also been adapted into Mild Steel screens, which are used diversely to demarcate zones, as backdrops and shelving units for lifestyle products curated by Abhishek. Collaborations for commissioned furniture like the Sari Table and select lighting have also added unique elements to heighten the overall experience of the store.
Contractor:Santosh Sharma & Co
HVAC & Electricals:Santosh Sharma & Co
Acoustics:Kaiser