VM&RD Retail Design Awards 2018: Digital Experience at Lifestyle stores
By VJ Media Works Team | April 16, 2018
In-store Tech and Digital experience; Project : Digital Experience at Lifestyle stores; Merit : Lifestyle International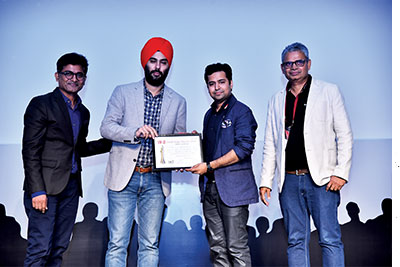 Lifestyle took the brief to make the in-store experience- youthful and more vibrant to establish a better connect with the digital savvy audience. To achieve this, certain key touchpoints were picked which were high on visibility and recall for the audience.
Digital "like" button was right at the fascia– in a simple/ sleek interface but in blinking red color that everybody would be attracted to and engage with. The like button, resonating with most of social media platforms, was an instant hit. It brought an additional 5 seconds of visibility and recall. Given the success Lifestyle team then modified the output and steadily scaled it to 40 stores across the country. Kinetic technology which is stealing the show world over was incorporated and was innovatively presented. Through careful partnership and planning this technology was utilized for window concept across 13 doors.
Video walls have been integrated in all major lifestyle stores based on research on consumer mindset and store aesthetics. Lifestyle has the highest inventory of screens where the content is centrally managed. Video-walls are placed in such a way that they help customers to view ongoing campaigns/ promotions in the store.
Store experience technology : Ahoys and Stratacache and Scala
Digital Screens : Samsung and LG
Props : Tranz VM Solutions