VM&RD Retail Design Awards 2018: Pantaloons Festive Window Display
By VJ Media Works Team | April 16, 2018
Best Window Displays – Festivals & EOSS; Project : Pantaloons Festive Window Display; Merit : Pantaloons – Aditya Birla Fashion & Retail Ltd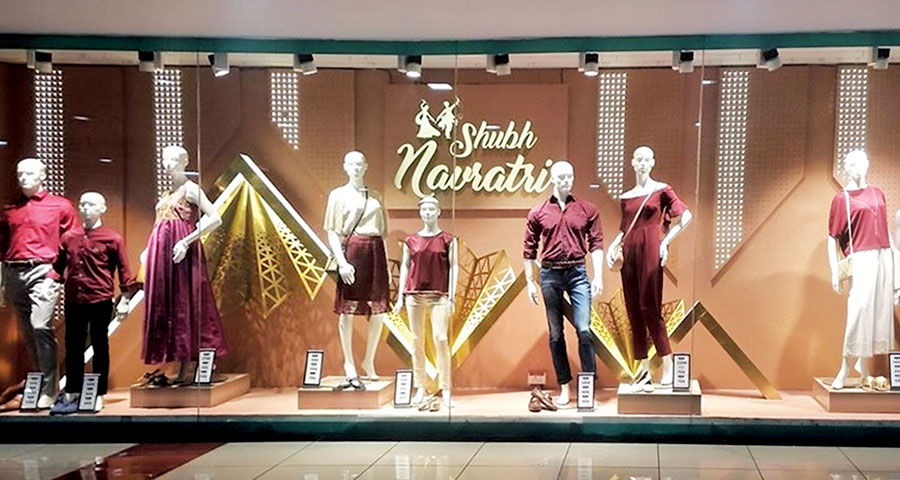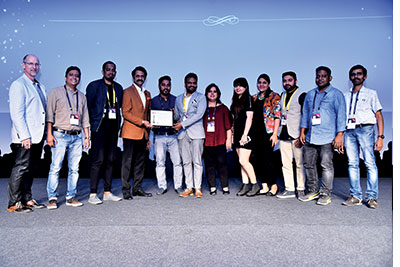 The key focus of Pantaloons's Festive Window Display was to showcase and elevate festive collections through a contemporary/modern atmosphere with customised wishes as per the Festival.
Keeping the colour-palette to monochrome, this window was designed with mega geometric forms widely spread in a repetitive pattern. The intricate stencil cut petal shape designs added interest value to the enlarged shapes. Introduction of all-over LED light patterns brought in eclectic effects into the window. Every inch of window in detail was particularly mapped and worked out with lighting circuits.
The self-standing triangular units had reflective acrylics mounted on them that multiplied the sparkle effect in a window. Each triangular form by itself is a self-lit unit with running LED modules concealed beneath on either sides. The geometric stencil-cut petals were also made of reflective acrylics which were skilfully fixed onto these triangles in zigzag method. The suspended LED module panels had on/off flickering effects which add dynamism to the window. The complete development of circuit system, detailing and docketing was done internally to ensure and ease standardized quality of execution.
Vendors : Dot Digital Pvt Ltd
Lotus Eventz
Symbol Digitals