VM&RD Retail Design Awards 2018: Simon Carter
By VJ Media Works Team | April 16, 2018
Best Shop Fitting; Project : Simon Carter; Merit : Space Design Furniture & Fixtures India Pvt Ltd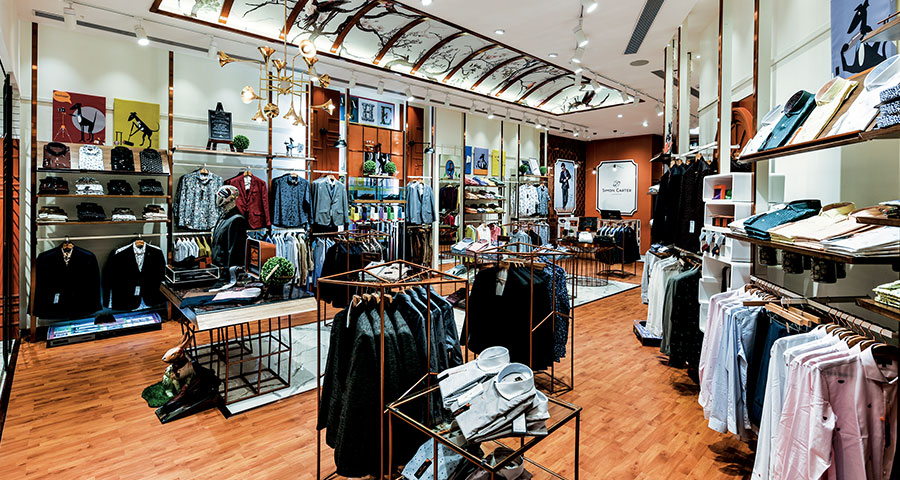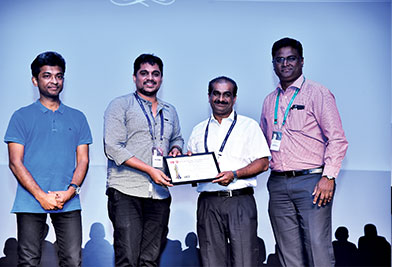 Simon Carter is an iconic British Designer who started off know as 'the king of cufflinks' and then grew into crafting a full range of men's formal and casual clothing.
In store fixtures, the white metal is mixed with copper highlights joining the floor to the ceiling. The wall fixtures are designed to be clean and modular while the floor fixtures have been given an interesting character to sync with Simon's child-like imagination. Like the welcome table at the entrance is inspired by an open story book and the cuboid browsers appear animated representing the playfulness of them as if dancing to the tunes of the several musical instruments in the store.
The vintage radio-inspired footwear platforms depict Simon's love for music while the central circular table is a contrast in itself. The solid metal look with black glass top contradicts the fine curved delicate metal rod legs and the floor fixtures are designed in copper metal and black glass to give a swanky and luxurious look.