VM&RD Retail Design Awards 2018: Trunks Company
By VJ Media Works Team | April 16, 2018
Best In-store Visual Merchandising; Project : Trunks Company; Merit : Trunks Company LLP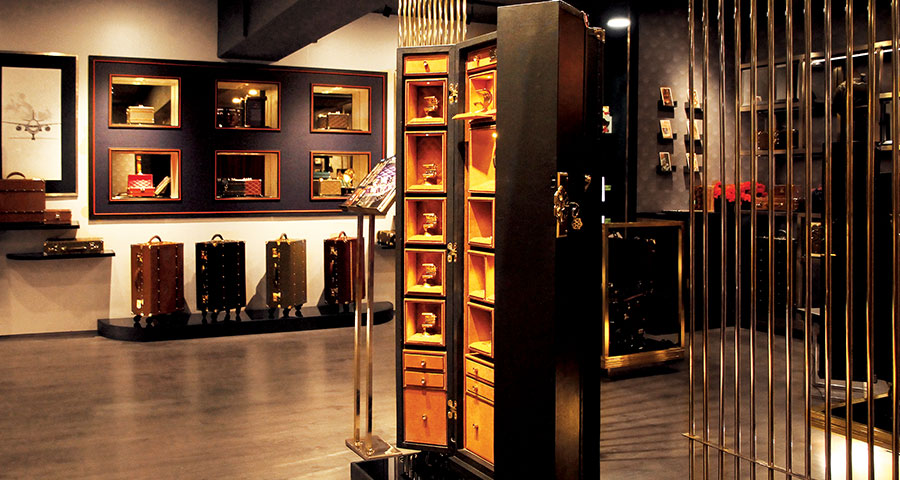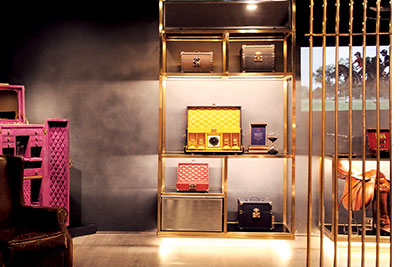 The Story of Trunks Company began as a love affair with India's glorious craftsmanship. The products and boutique are a beautiful interpretation of tradition, designed for contemporary lifestyle.
The view-block panel at the entrance of the store that restricts the vision of the customer as soon as they walk in, by focusing just on one product presented there. The fireplace sitting arrangements cleverly integrate the products as a coffee table, engaging the customer with multiple affordances for the product.
The Polo saddle and boots represent the Polo lifestyle that Trunks Company believes in. If TCJ was a person, he/she would have definitely played the game of the kings-POLO. The signature custom in-house wallpapers make for a cosy space while the rear wall showcases travel collection with niches highlighting each product individually, with color block using brand colors. The prop usage is extremely selective and thoughtful. The range of props includes a glass cast hour, a glass real butterflies frozen in time (in brand colors), a miniature gramophone, a grandfather clock miniature, cigar humidor, Edison bulbs and patina leather arm chairs.