Window to ceremonial fashion
By Retail4Growth Bureau | October 27, 2021
Planet Fashion's new Runway Wedding window executed across 200 + stores all over India is all about ceremonial indulgence and celebratory warmth.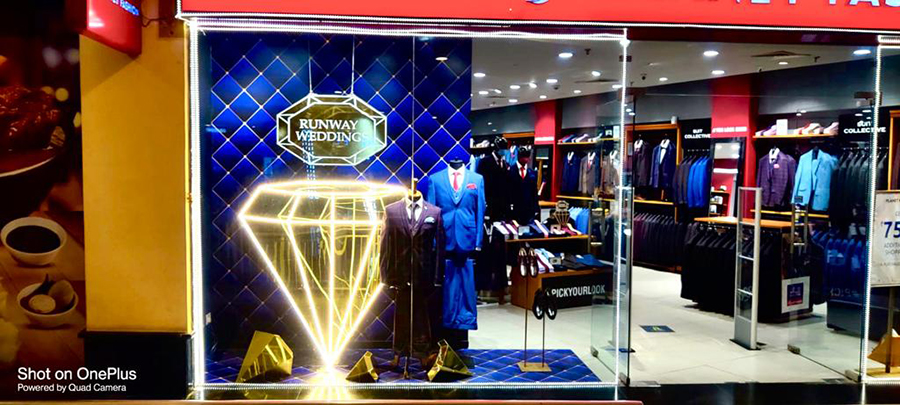 Planet Fashion's new window captures the spirit of the festive season with its 'Runway Wedding' theme.
According to the brand, 'Runway Wedding' "reflects the persona of a trendy customer who is ready to showcase the best ceremonial fashion" . In keeping with this theme, the store window exudes warmth and a celebratory spirit with its diamond structure juxtaposed against a darker, luxury feel .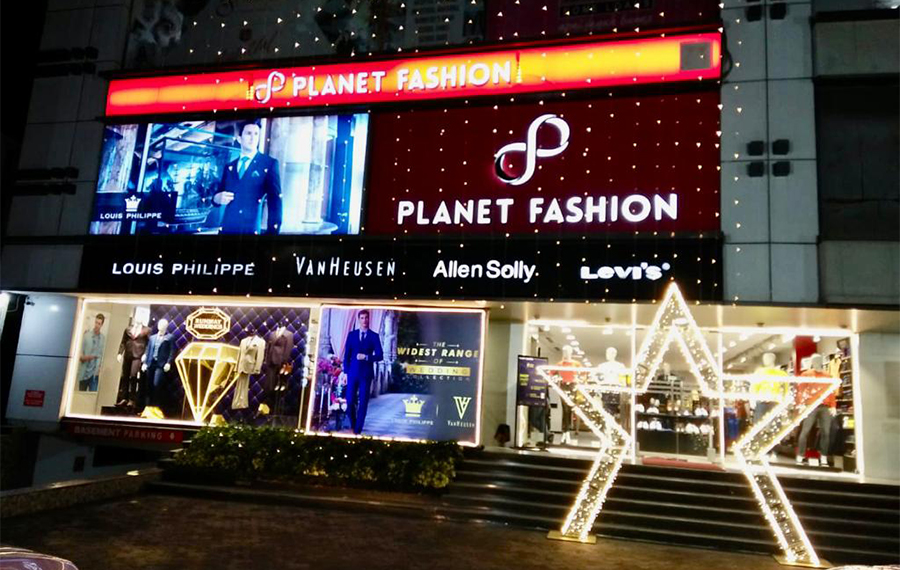 Special attention was given to lighting in the window to create the perfect setting for the mannequins showcased against the darker backdrop and the LED lit props. The window has been executed across 200+ stores all over India.