Window welcome to the Goddess
By Retail4Growth Bureau | September 15, 2022
Designed by the in-house VM team of John Players, the puja concept window has been introduced pan India.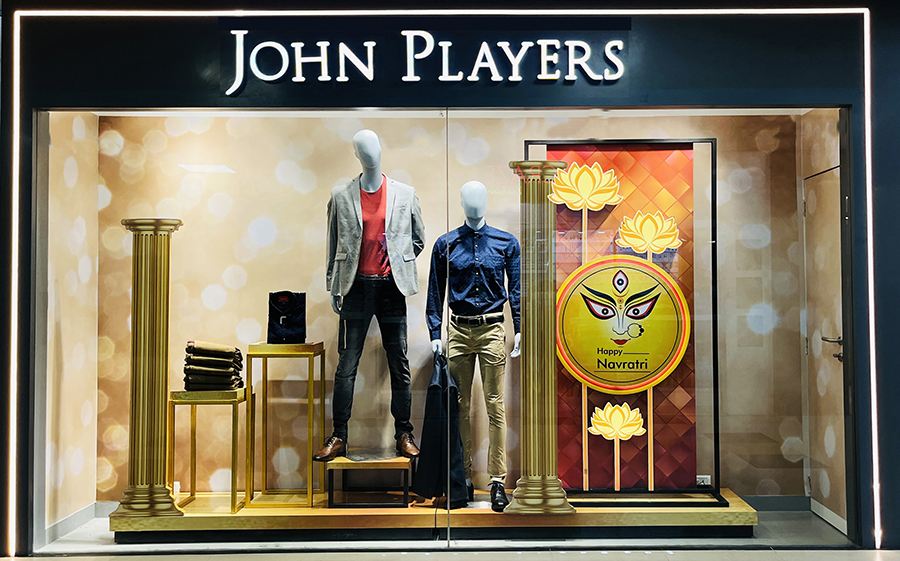 John Players continues its festive window series with the latest capturing the spirit of Navaratri and Durga Puja.
Designed by in-house VM team- the puja concept has been introduced pan India. The prime prop of Durga has been crafted on medium density fibre board with see-through powder coated metal gird layered by vinyl and acrylic casing lotus forms with lights in-between .
The window has been executed at Hyderabad , Vadodara, Rajkot, Bhuj , Bhilai, Bihar, Guwahati & eastern part of India , Jaipur , Jodhpur & northern part of India, The brand partnered with vendors like Scorpio Printers, DJ Advertisement, Primage , Classic Digitals , 2G advertising, Pixmap & Hippo Hightech.
Credits
VM Head – Unni Augustine
Creative Design – Aarti Shegaonkar
Merchandise Styling – Sona Singh & Mushtak Shaikh