'A good lighting product without a good after-sale service is of no use to the client'
By N Jayalakshmi | December 19, 2022
In this interaction as part of the 'Spotlight' series, presented in association with lighting company Gardler, Dipen Gada, Principal Designer / Proprietor at Dipen Gada & Associates, shares his insights on the role of lighting in store design projects, the challenges of convincing a retailer to spend on the right lighting product, and more. Presented below are excerpts from the conversation.
"I'm pleasantly surprised when our retail clients ask about CRI (colour rendering index) during a store project when we discuss lighting," says Dipen Gada, Principal Designer / Proprietor at Dipen Gada & Associates (DGA), while talking about the challenges of convincing a retailer on the need to invest in the right lighting product. Indeed, having been one of the oldest retail design firms in Baroda with a strong local client network, DGA knows the dynamics of how retailers approach their lighting. As Dipen points out, "The bigger retail clients who operate a chain of stores know that they need to allot a certain budget for the right kind of lighting in their stores. But with the smaller ones, it's a bit more challenging to convince. The fact is that most retailers today do understand the role that lighting plays. But they may not know how to evaluate a lighting product and therefore may not easily agree to spend on a product that comes with certain quality parameters, including the lux levels and colour temperatures."
Speaking of quality parameters, Dipen says that, though it's not often easy to recommend a particular lighting supplier to the client for a store, they do recommend a few options based on the live lighting demo, which gives them an idea of how the lux levels work in a store environment, among other factors. Based on the demo, they suggest a few lighting solutions/company names to the client. One of the most critical criteria, while selecting the lighting partner for a retail project, according to Dipen, is the after-sale service. "Local after-sale service is very important and is one of our biggest criteria for selecting a lighting company for a project. No matter how good a lighting product is, if the parts are not available and if there is no after-sale service, then it's of no use to the client." He adds, while talking about their approach to lighting in their store projects, "We give the client and the project management team a detailed lighting selection sheet, which has all the data including colour temperature, beam angle, wattage, colour rendering, fixture type, etc."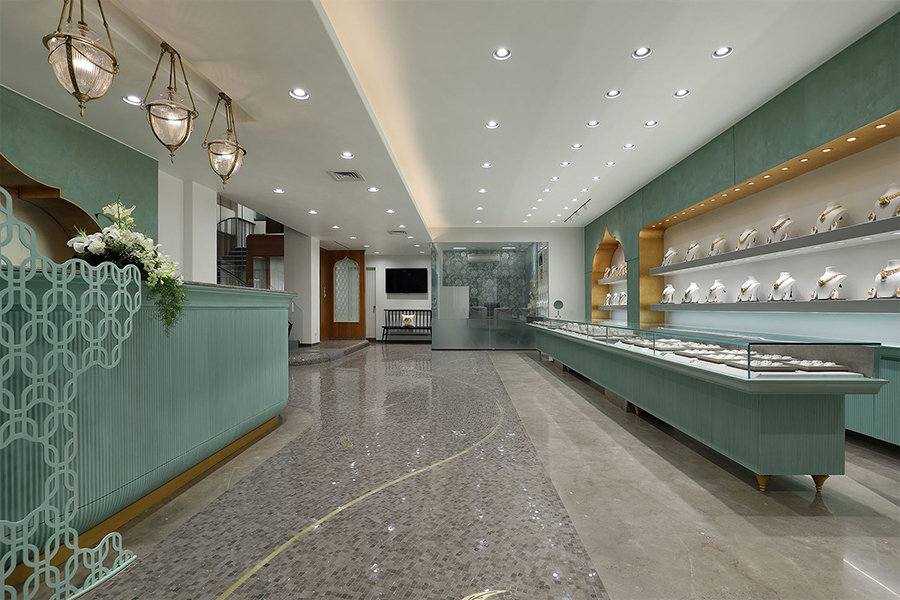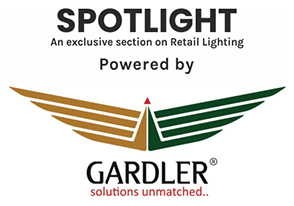 Indeed, this kind of planning is particularly important in order to ensure consistency in colour rendering with every batch that the lighting supplier provides. As Dipen says, lighting products with good lux levels, CRI and consistency in colour rendering, show the products in their true colours, and they come with a cost. But not all retailers are able to see the inherent value in this and accordingly invest in them. As Dipen points out, "To convince the client that we have to show the product in its real colours can be a challenge. In fact, it's one of the biggest challenges to convince the retailer to go for a good CRI." But it's a process and, as other store architects and designers point out, there is growing awareness among retailers regarding the need to invest in the right lighting for their stores. This would also entail lighting suppliers understanding the store project requirements and accordingly offering a complete solution, one that meets the store ROI parameters.
Related Viewpoints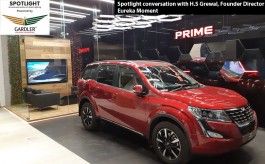 Founder Director, Eureka Moment
"Lighting is what enhances a space"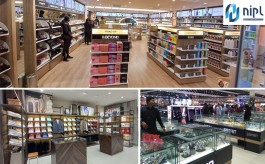 Director , Naman In-Store India Pvt Ltd. (NIPL)
Naman In-Store India Pvt Ltd: A journey fuelled by strong client relationships, infrastructure & skilled team