A Labyrinth of Storytelling
By Chanda Kumar | April 17, 2018
The power of storytelling came alive at In-Store Asia 2018, the largest retail trade fair in the country, where B2B retail solution providers for the industry connected with the visitors in a more impactful way through storytelling.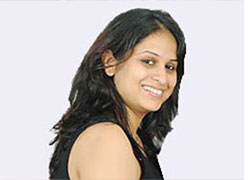 Our world is driven by stories. From blockbuster movies that keeps us on the edge of our seat to that intense short film on Youtube that went viral to the hilarious boomerang video shared with friends over insta. Besides the social space, storytelling has always been big in the retail industry too, where brands engage the consumer with their story - one that he relates to, aspires to or simply loves it.
But very recently, I saw the power of storytelling at In-Store Asia 2018, the largest retail trade fair in the country, where B2B retail solution providers for the industry connected with the visitors in a more impactful way through storytelling. Stepping away from the conventional exhibition stall format …where 'It's all about the product', some of the exhibitors at In-Store Asia 2018 in Mumbai drew in the footfalls by showcasing design concepts and philosophy, product relevance, abstract themes to just a social hangout space… that built in the curiosity among visitors in a brilliant way.
Here are some of the stalls that blended the power of design with the magic of storytelling to create inspiring stalls at In-Store Asia 2018: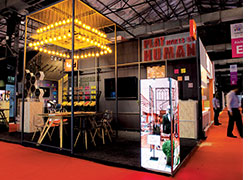 4D
Multi sensorial concepts came alive at leading design agency Four Dimensions Retail Design stall, with elements that triggered the five senses: sight, sound, touch, smell and taste too! From various flavoured chocolate treats to recognising the divine smells of cinnamon and a tabletop with material palette which when pushed resulted in a video being played…. it was great way to communicate the power of multi sensorial design in retail.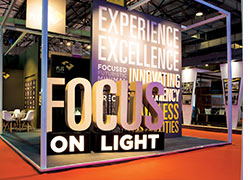 FOCUS LIGHTING
Focus Lighting, leaders in tech innovations in lighting, created their stall that offered an immersive guided tour of their solutions. The stall was spatially bifurcated clearly into the 'open stall' for product display and the closed stall 'experience studio' for demonstrating their lighting solutions . The open display featured their innovations in light fitting construction and engineering ,like the Invisible and the Array series, supported with phy-gital diagrams and description. The experience studio allowed visitors to experience in person futuristic concepts like the, wifi and bluetooth enabled, Tunable, Multiple-users and the Dimmable lighting solutions.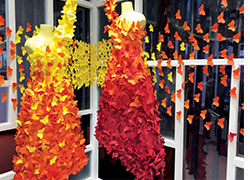 CENZER
Hundreds of colourful butterflies caught my attention in Aisle B. Popping in, I expected to see a VM consultant or Prop company. But I was pleasantly surprised that this lighting company, took this creative approach to showcase how their product brought out the best of each colour. It was indeed a lighting stall in a totally new light!
MUTED SPACE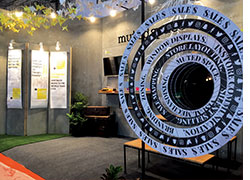 While a lot of design today is mechanical, there is a sense of beauty in anything made by hand. Muted Space, a young and vibrant design agency showcased their skills in varied design thinking, using common materials in the most unique way and also urging visitors to take the stand for adopting sustainable design practices through a sticker wall art. What's more they even made it simple for interested clientele by placing brochures of various design packages! Now that something cool!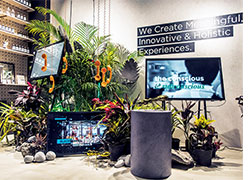 02June
Design thinking came out in the most vibrant and creative way at the 02June Design Studio stall, where the theme a fun, abstract and contemporary setup came alive with plants, telephones hanging off the ceiling, a revolving bug and more. Its was interactive, memorable and super fun!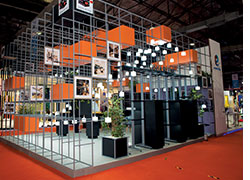 DISHA RETAIL
A leading player in the Indian shopfit business today, Disha Retail Fixture's pavilion at the expo was inspired by spacial design concept of visual connectivity and openness. The grid work and orange symbolised the brand, while the liner grid work creates a sense of space without visual barriers. Known for their customised fixtures, Disha Retail's stall was customised and fabricated at their facility showcasing their expertise in fabrication.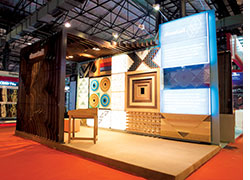 DOVETAIL
Well-known fixture & furniture maker and popular among the retail design community for three decades now, Dovetail created an abstract stall design. It was not about showcasing products but rather the abstract patterns on walls emphasised the strength of the company in producing fixtures with myriad materials, finishes and powered systems too!
Related Viewpoints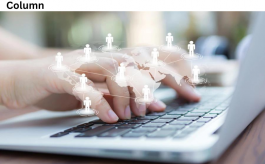 CEO & Co-Founder, MoEngage,
'Need of the hour is unified data & deeper customer insights'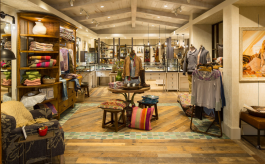 Chairrman, JGA
Can store design support retail sustainability?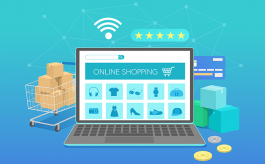 RVP - Sales, Denodo India
Tech Talk: Why data virtualization and data fabric are critical to the future of Retail